In our gossip column, we indulge our nosiest desires and delve deep into what the celebs (and 'celebs') are doing on social media. Who's tweeting and deleting? Who's shady faving? Let's find out.
Justin Bieber has released a GUSHING statement about his and Hailey Baldwin's now-confirmed engagement. Is anyone watching Selena Gomez?
"Was gonna wait a while to say anything but word travels fast, listen plain and simple Hailey I am sooooo in love with everything about you," he wrote on Instagram.
I promise to lead our family with honour and integrity, letting Jesus through his Holy Spirit guide us in everything we do and every decision we make. My heart is COMPLETELY and FULLY YOURS and I will ALWAYS put you first! You are the love of my life Hailey Baldwin and I wouldn't want to spend it with anybody else.
"God's timing really is literally perfect, we got married on the seventh day of the seventh month, the number seven is the number of spiritual perfection," he continued. Ehm… intense!
Well, congrats to the happy couple anyway. Hopefully he does something about his creepy 'tache before the wedding.
New Jack may have decided he didn't want to further things with Laura on Love Island, but he has become a meme, so all is good anyway.
The cameras caught him having a little think about his life and choices in bed the other night: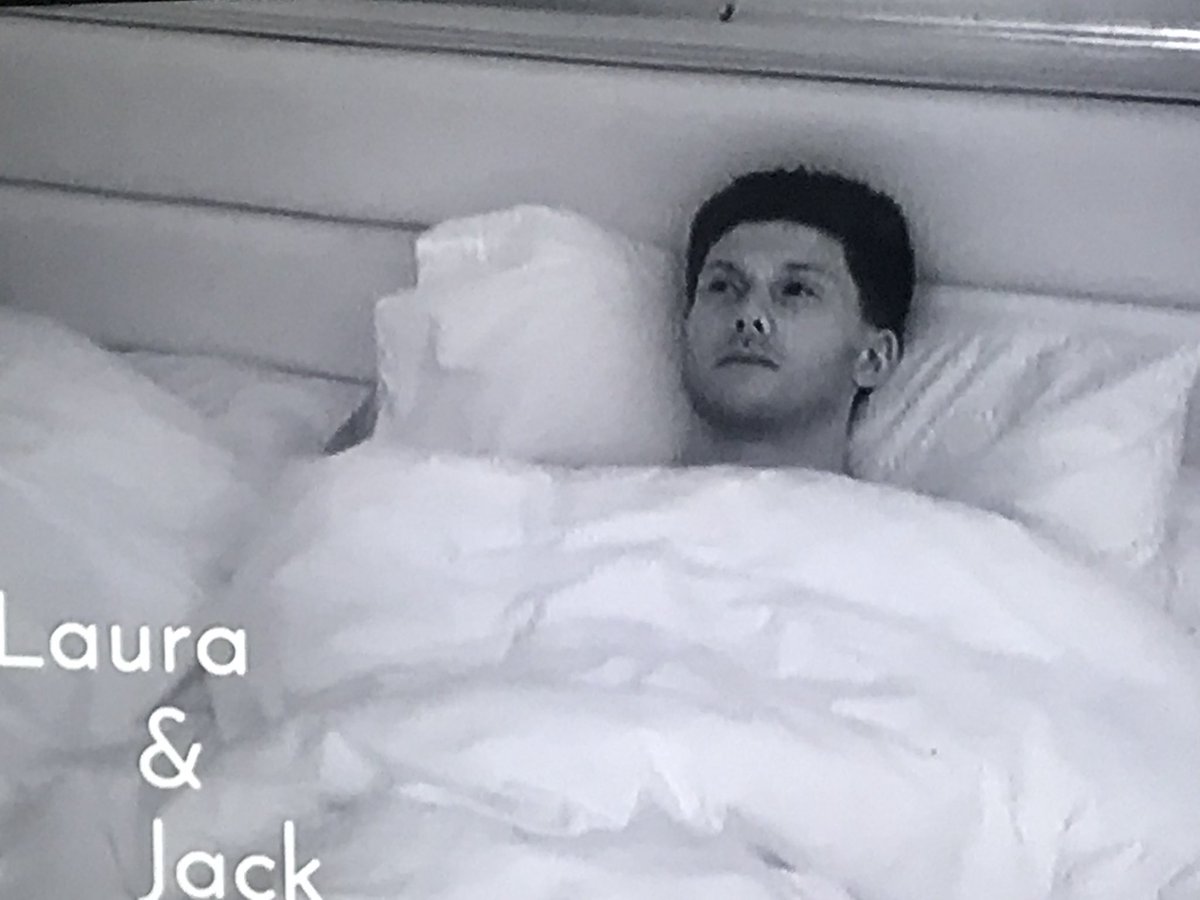 Does that remind you of anything? Say… Chris Hughes doing the exact same thing last year?
We're not sure which one we prefer – Jack's weird mannequin head or Chris' carefully folded hands.
Very enjoyable. Keep them coming, lads.
Here's a #relatable series of photos of Rihanna arguing with her boyfriend while smoking a joint.
She's giving him hell! He's trying to express some feelings! She's just smoking away not giving a crap! Iconic.
And now it's time for… #WilloughbyWatch
Welcome to Insta Creep's regular segment #WilloughbyWatch, in which we explore the public's obsession with what Holly Willoughby wears on This Morning.
This is basically the platonic ideal of a summer dress, no? Usually, all Holly's pics are met with slavering approval by the men who haunt her timeline, but not today – something has compelled a man who doesn't like Holly to visit her Instagram, where he became so enraged he had to comment: "Oh. Why don't you and your smug sidekick bore off!!!" The poor fellow.
Have your say
More like this