Four Stunning Lingerie Brands To Spice Up Your Wardrobe
Treat yaself
Are you on the hunt to spice up your undergarments? One of life's greatest pleasures is updating your underwear drawer. But, sometimes it can be hard to know where to begin looking.
There are tonnes of great lingerie brands to get on your radar. Whether you're on the hunt for something special or just looking for some basics to add to your everyday rotation, we've got the brands for you.
Lounge Underwear
Lounge Underwear is all about looking badass – they're team lacy, pretty materials with sporty waistbands for a more contemporary kind of sexy. Our faves from their website right now are their matching sets, like this gorgeous red balcony bra and thong.
Vogue Balcony Bra & Thong/Briefs Set – €55.00
Organic Basics
Organic Basics offer comfy, minimal and sustainable underwear, so you can do your day to day in eco-friendly undies. We love their super soft bralettes, all made from wood pulp fiber so that you can wear them in the knowledge that you're not harming the Earth.
TENCEL™ Lite Bralette – €59.00
SavagexFenty

If you haven't heard of Rihanna's lingerie line, where have you been?! Bold and alternative, SavagexFenty is full of daring pieces with ribbons and sheer features, designed to boost confidence and make you feel glamorous as ever. We can't get enough of this matching sheer long sleeve piece – who'd've thought sleeves could be so hot?
Intimissimi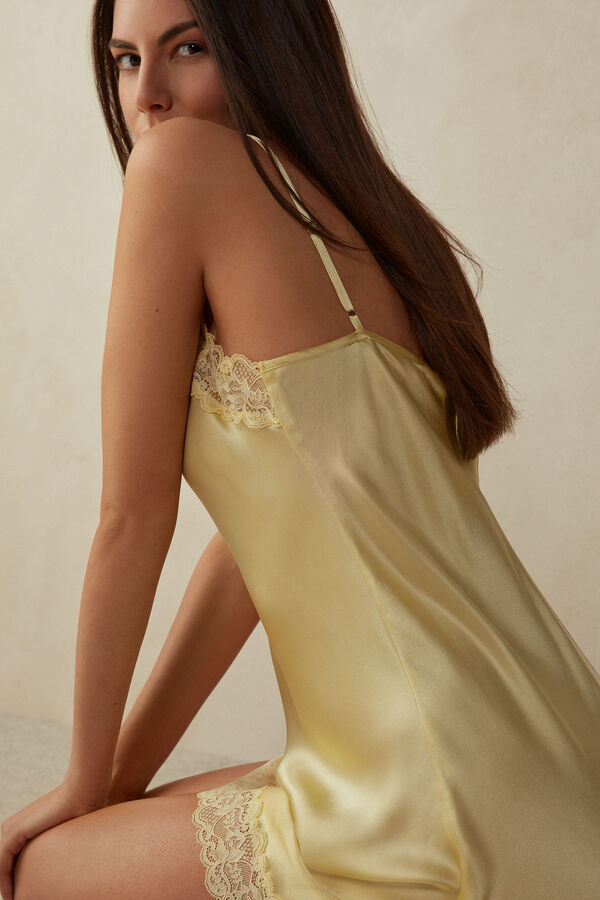 Intimissimi is for the classy girl – their pieces are super delicate and feminine, with a luxury feel. We're obsessed with their bodies and babydolls.
Silk Slip with Lace Insert Detail – € 59,90
Written by Aoife Cody Kane