Three Ways To Update Your Wardrobe This Season According To Our Fashion Editor
The key pieces for the coming season, but don't worry - all practical in a pandemic!
View this post on Instagram
Not sure whether you're coming or going with your wardrobe this season? You're not the only one. With the ever-fluctuating temperatures and the ever-looming autumn, it can be impossible to know whether it's time to pack away the summer dresses or buy some new staple bits.
Luckily, our Fashion Editor, Megan Fox is on hand to lend some advice when it comes to switching up your wardrobe as we move into the end of summer.
Keeping things playful and fun but investing in some timeless pieces that you're sure to whip out again next spring, here are the three items to freshen up your look this month.
Cutesy Checks 
Think gingham, checks, and houndstooth. Of course, checks are nothing new but this season they are saccharine and matchy. Think autumn pastels and co-ords and you're sorted.
Mini skirt – €36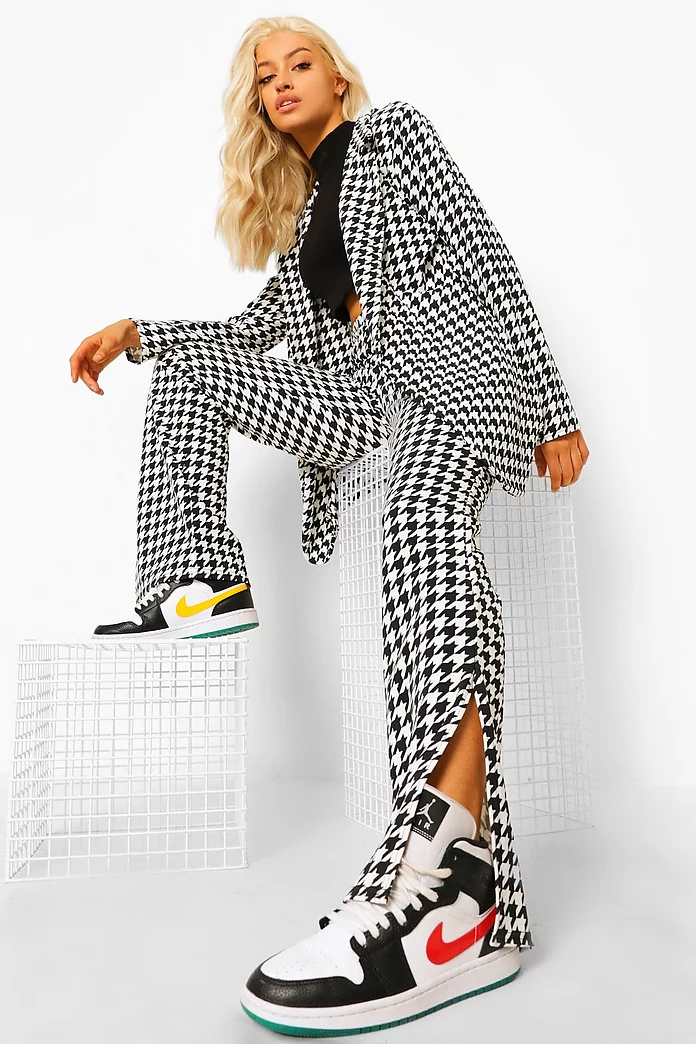 Dogtooth Fitted Blazer & Trouser Suit Set – €22 & €35
Cycling Shorts 
Clothes that act like spanx? Yes please. Whether they're short shorts or knee-length, lycra is back with a bang, and what better way to ease the transition into summer to autumn with a pair?
Seamless biker shorts – €12.99
Short leggings – €10
Exposed Midriffs 
Whether it's a cut-out or a belly top, it's still warm enough to show some skin, so go for it! You don't have to go full belly out, but a little peak of skin is sexy when done in the right way.
Bershka midi dress with 90s split in red – €19.99
LINEN BLEND DRESS WITH CUT-OUT – €39.95