12 Gloriously Quirky Decorations To Put On Your Christmas Tree This Year
Why have a plain old bauble when you could have DISCO SANTA!
Baubles are so over. Tinsel? Eh. This year, we're all about Christmas decorations shaped like dinosaurs, donuts, and our pop culture obsessions.
Former STELLAR editor Kirstie McDermott is the queen of quirky decorations – she documents her growing collection on her Instagram, and to be honest, we can't wait to see her tree.
Inspired by Kirstie, we've sourced 12 beautifully gaudy Christmas decorations that will breathe new life into your battered old tree.
Sausage dog angel, €2 from Tiger
HE'S A SAUSAGE DOG. AND HE'S AN ANGEL! PUT HIM ON YOUR TREE.
For the stir fry addict.
Doesn't he look very smart in his coat?
Rainbow, €2 from Penneys
If you're not willing to go full kitsch, this cute rainbow is a lovely little stepping stone.
But if you want to throw yourself headfirst into the kitsch, may we suggest the MARGARITA GLASS?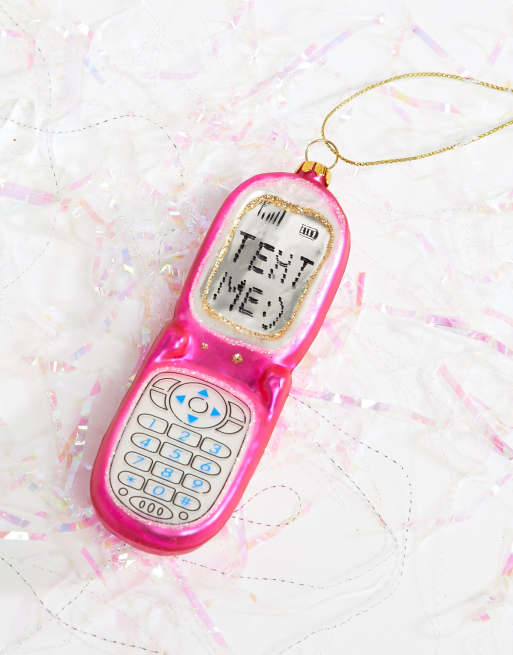 A little nostalgia for every 2000s girl who craved a Motorola Razr.
Turtle with presents on his back, €2 from Tiger
Such a good turtle carrying all those presents. Love him.
Cotton candy stall, €2 from Penneys
Too cute, gonna die.
All cacti should be Christmas cacti.
Burger, €1.50 from Dealz
BORGAR.
He's got the moves, alright.
Such a Good Boy!
Have your say
More like this