The Most Magical Celebrity Christmas Trees Of 2022
We're getting inspo
There's nothing we love more than a good snoop on our favourite celebs social media. And at Christmas time, it peaks at a whole new level.
If you're on the hunt for some Christmas deco inspo, nothing says celebrity Christmas like a 30ft tree in the entryway, brimming with every shiny bauble and string of lights imaginable.
Now, will we ever be able to recreate them in our own little Irish homes? Probably not, but we have fun looking anyway. Here are a few of our favorite celebrity Christmas trees this year!
Kylie Jenner
Kylie went big and bold as usual with her Christmas tree for 2022. The tree goes from floor to ceiling of the star's two-story mansion and is covered in dazzling white lights and hundreds of colorful baubles, a nice mix, we think.
Kim Kardashian
Kylie's sister, Kim is also going all out on her Christmas three this year, as any good Kar-Jenner should. She did shorten her tree this year, however, she did not skimp on the decorations! Northie showed off the family's Christmas decor on her TikTok, sharing what appears to be a fibre-optic snow-covered Christmas tree! Stunning!
Stacey Solomon
British TV presenter Stacey Solomon went all out this Christmas when deciding on a tree. In fact, she made it herself. Sharing how it came about on her Instagram, she said that this year she grew a pampas bush in her garden so she could trim it this December and use it to create her very own tree.
Lily Allen
We're obsessed with this one! If there's one thing Lily Allen is, it's real. Her tree is low-key in comparison to the others celebs on this list, but it's her array of colourful baubles and quirky ornaments that has our attention.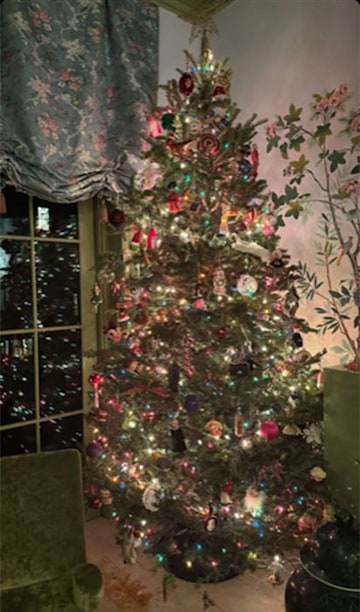 Victoria Beckham
We wouldn't expect anything else from Posh Spice than pure class. The white and gold decos are stunning, as is her little bitmoji!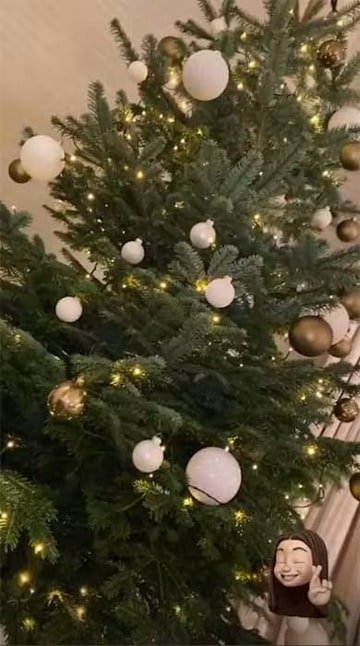 Reese Witherspoon
Reese went for a small sweet Christmas tree this year, and it's just adorable! The red bow replacing the traditional star on top is the perfect addition.
Millie Bobby Brown
Millie took a leaf out of the Kardashian book this year, opting for a massive floor-to-ceiling tree in her home. The tree is decorated with sparkling white lights, red baubles, and some ribbon too, cute!
We can't help but wonder how they manage to put the star on top of a tree that size! Which of these celeb Christmas trees was your favorite?
Written by Rebekah O'Reilly
Have your say
More like this