10 Actually Helpful Tips For Wearing Makeup With Glasses
Come inside for the secrets of a long-time glasses wearer.
I have been wearing glasses almost every day for 18 years, which is a very long time (god, I feel old). For a good portion of those years, I've struggled with wearing makeup with my glasses – getting foundation everywhere, smudging mascara on my lenses, my eyes getting lost behind my frames… you know the drill.
But now, thanks to these ten helpful tips, I think I've finally perfected it.
1. First, ask yourself if your glasses magnify your eyes, or make them smaller
If you're long-sighted, your lenses are going to make your eyes look huge. Short-sighted people, on the other hand, suffer from Tiny Eyes. It's unfortunate.
Makeup artist extraordinaire Lisa Eldridge says that long-sighted people's magnified eyes make a good canvas for smokier eye looks, while Tiny Eyed-people should go for lighter colours to make their eyes look less tiny. Of course, you do you, but it's just something to think about!
2. Eyeshadow primer should be your best friend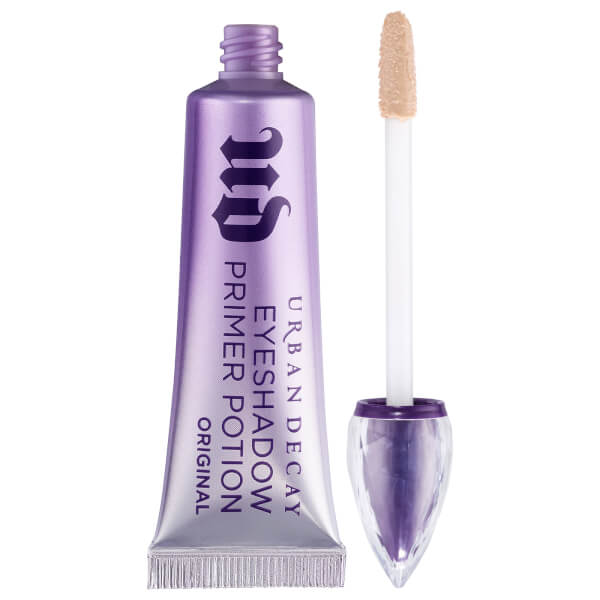 For your eyeshadow, yes, but also to apply to the bridge of your nose to stop your foundation transferring on to your frames. A genius tip.
3. Use colours that will make your eyes pop
This will ensure that they will stand out even more. Here's a handy chart if you're not sure what works for you:
4. Always curl your lashes
It stops them hitting off your frames and smearing your mascara all over your lenses, which is not ideal.
5. And keep those brows snatched
Glasses frame your eyes, and your brows frame your glasses. Filling them in gives a bit of order to your face, and stops it from being dominated by your glasses.
6. Swap your carefully blended eyeshadow for some fun liner
Here's a heartbreaking story: Spending 30 minutes creating a beautiful eyeshadow look, putting your glasses on, and having it all hidden away. Sob!
While wearing my glasses, I tend to go for a simple cat eye – or if I really want to stand out, some coloured liner. The NYX Vivid Brights eyeliners are the best in this department.
7. And highlight those inner corners
Pop a bit of shimmery champagne or light gold shadow in the inner corners of your eyes and you will look more wide-eyed and awake. This is a tip for everyone, but it's especially kind to glasses-wearers.
8. Play with all of your bright and bold lipsticks
Bold lips + mascara + brows is such an easy, impactful look for any gal who wears glasses. Whenever I see a woman in the street and think "She looks cool", nine times out of ten she's wearing a great pair of glasses and a great lipstick. It's powerful!
9. Use brightening concealer to stop any dark shadows
If you wear heavy frames, they can often throw shadows under your eyes, making them look darker than they actually are. Combat this with a brightening concealer – you can even do what Lisa Eldridge does (always a great tip) and mix it with your regular concealer for better staying power.
10. Get a hold of some makeup brushes with shorter handles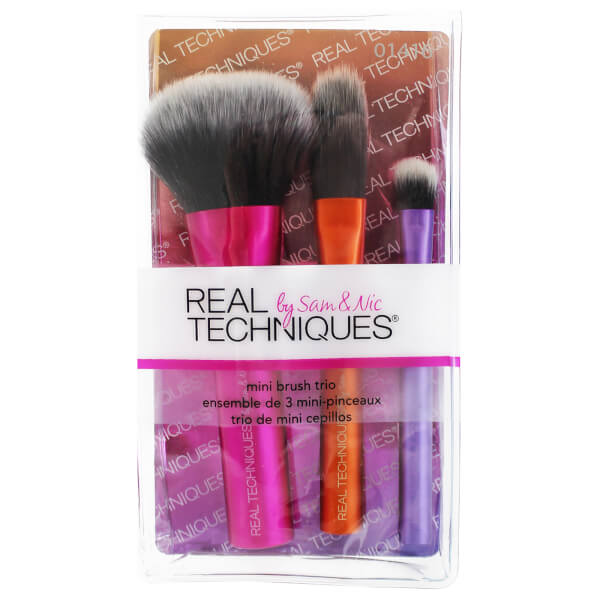 Hi, are you also driven demented by the clanging of your makeup brushes against your mirror because you're too short-sighted to stand farther away? Shorter makeup brushes are the answer!
Real Techniques make excellent brushes, and recently brought out a range of tiny ones for your handbag (or for up-close makeup application).
With these tips in your arsenal, your makeup/glasses experience should go a lot smoother. Specky-four-eyeses unite!
Have your say
More like this