11 Quick And Easy Makeup Tips That'll Make Life Easier For Busy Mams
Mothers are the real MVPs of the world. 
As any mother will tell you, finding the time to take ten minutes to just shower is an impossible task, so you can forget about that pre-baby makeup routine you once loved. That is why we've got you mas sorted with the best tricks and tips so you can still have time for you.
1. Eyebrows, eyebrows, eyebrows
It's 2018 so it comes as no surprise that brows are everything in the makeup game. They frame your face, duh, but did you also know that filling in your brows can help you to appear more awake? The best product to achieve a quick and easy but flawless brows is the Goof Proof eyebrow pencil by Benefit.
The pencil is already angled making it super easy to achieve natural looking brows, and also comes with a built in spoolie-brush so you can brush those straggly hairs into place. And just when you thought it couldn't get any handier, it has 12 hour waterproof formula so those brows stay on all day long. Talk about a win.
2. Condense your kit
So pre-baby, your makeup bag was probably jam packed with hundreds of different products that you needed to use to create an everyday face but sadly, those days are over. Spending an hour on your makeup just isn't achievable when you've kids running around, so the first step is to condense your kit.
Finding products that are multifunctional are your goldmine, like using lipstick as blush or bronzers and highlighters as eyeshadows. Check out Boots' new line, CYO Cosmetics, which has a whole range of multi-use products.
3. Waterproof mascara
There's gonna be a lot of emotional moments along the road. Whether it's crying out of joy because your little baba took their first steps or sobbing because you're just so so tired, waterproof mascara is going to prevent you from looking like a sad panda. We looove the Wondefull mascara from Rimmel London.
4. Tinted lip balm
Adding a pop of colour to your lips is an instant fix that brightens up your complexion. A tinted lip balm is the perfect replacement for lipstick, quick and easy to apply, and also going to keep your lips hydrated.
Keep it natural by using soft pinks and nudes or if you're feeling really daring, go for a dark wine and leave all the other mams at the school gate envious. Look no further than Clinique's Chubby Stick Moisturizing Lip Colour Balm for all your tinting needs.
5. Use cheap makeup brushes as toys
Turning those few minutes it's going to take you to glam up your mug into play time for your kids is the golden ticket. This way the kids can play 'makeup with mammy' so you can keep a close eye on them, AND they won't wreck your good stuff. Sorted. Head straight to Penneys for some bargain brushes.
6. Dry shampoo
Dry shampoo is every lazy gal's best friend but now it's also every mam's BFF too. There are gonna be nights where you were supposed to wash your hair, but you fell asleep instead… and that's okay!
Keep a bottle of dry shampoo handy and go from stale to fresh within a couple of sprays from stale. Top tip: Spray Soap & Glory's Rushshower before you go to bed and let all your tossing and turning work the product into your hair.
7. White eyeliner
This trick is genius, if we do say so ourselves. Simply popping a white eyeliner on your waterline is your one step fix to cure tired eyes. Applying white to the waterline is going to get rid of any redness, open up your eyes and leaving you looking like you've just had a full eight hours' sleep (IMAGINE). This €6.50 eyeliner from Sleek is our fav.
8. Mattify your face
Being a mam means a lot of running around, either after your little ones or catching up on errands, so sweating is inevitable. Applying a shine control primer to your face is a good idea whether you're planning on wearing makeup or not – try this super nifty mattifying primer stick from Smashbox.
9. Conceal
Using a touch of concealer is the best way to banish blemishes and get your face looking normal again before hacking at it with layers of foundation, but this only works if you apply it the right way. Applying concealer in a triangle as opposed to just straight across is the ultimate eye bag eliminator. This budget friendly concealer from Collection is deffo one to add to your beauty bag.
10. CC cream
Swap out your foundation for a CC cream for those days when you just want to put some pep back in your step. They are much easier to apply and faaaar more lightweight on the face. We are obsessed with this one from IT Cosmetics as you can use it as a CC cream during the day and build it up to wear as a foundation at night.
11. Look after your skin
On days where you just can't be bothered, it's more than okay to embrace your inner beauty. Having an effective but simple skincare routine that you do regularly will make those makeup free days easier to tackle. Once the kids go to bed, take a few minutes for yourself and give that skin a cleanse – add a few drops of the Kiehl's magic Midnight Recovery Oil to your face and you're done.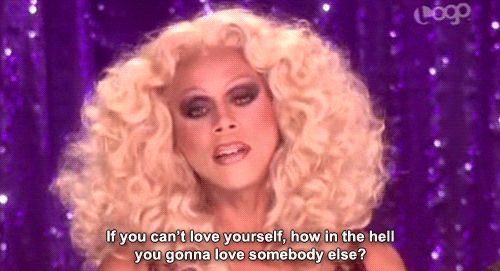 But to all you mas out there, don't be too hard on yourself! You've just given birth to a baby, you're already Superwoman in our eyes.
Have your say
More like this