5 Adorable Woven Bags That Will Set Off Your Summer Wardrobe Perfectly
Ditch your winter handbag for something more light and airy.
Along with the rest of the country, we're obsessed with woven bags this summer. Straw stuff-holders are adept at injecting a dose of Sicily into the system, codding us into thinking we're the kind of stylish European lass who would never spill her spritz on a new outfit. Ahem. This sweaty season, it's goodbye to leather and canvas, and hello to something a little more reminiscent of your mam's washing basket (in the best way possible, trust us).
Jute shopper bag (Mango, €35.99)
Available in traditional tan as well as black, this round shopper bag is subtle enough to work with every piece in your summer wardrobe while still being bang on trend.
Wicker handbag (Zara, €19.99)
Zara's take on the straw tote trend reminds us of Enid Blyton – can't you just imagine the Famous Five packing jam sandwiches and root beer into this for a trip to Kirrin Island? Practical, affordable, and the gingham lining seals the deal.
Pom pom beach bag (V by Very at Littlewoods, €35.00)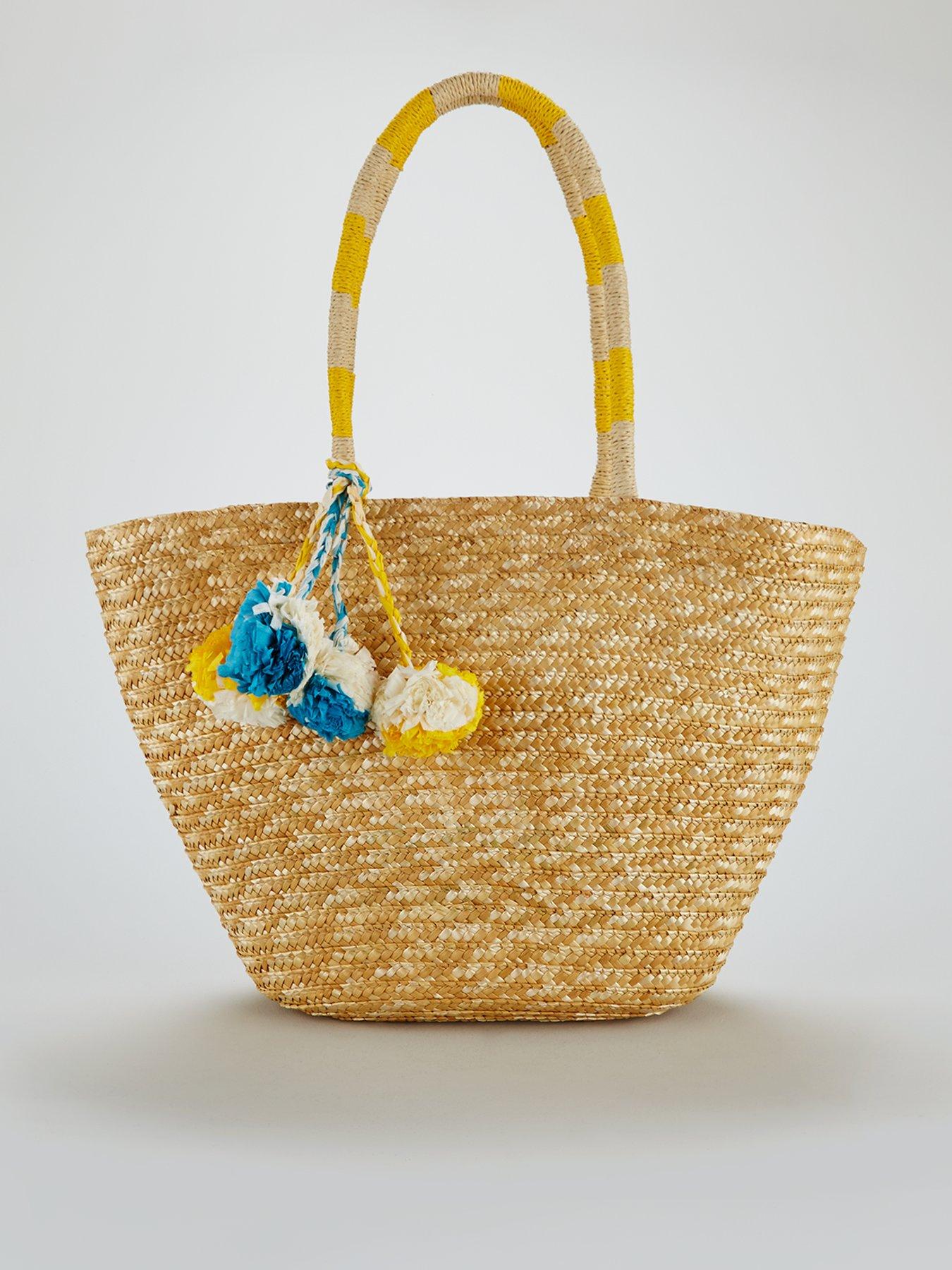 Could this bag be any more summery? The zesty-yellow, candy striped handles give the Jane Birkin classic a summer 2018 twist while adding a dollop of personal taste to the Insta-famous item everyone is carrying.
Jute tote bag with tassels (Bershka, €9.99)
Another pick for those who want to stand out and add their own flair to this summer's must-have. We love the colourful tassels (another hot trend ATM – two birds, one stone much?) and the price seals the deal, leaving you enough spare change for the (more than a) 'few bits' you'll be able to fit in here.
Tan wooden structured clutch bag (Pretty Little Thing, €42.00)
OK, OK so this one isn't strictly a straw bag but wood is straw's sophisticated older sister, the one who lends her makeup and gives advice on chatting up boys, right? We love the art-deco pattern of this number, one that will add an element of structure to every flowing summer look.
Have your say
More like this