6 Actually Comfortable, Non-Wire Bras You'll Practically Forget You're Wearing
Yes, this is possible.
Last week, I conducted a highly scientific poll on Twitter asking bra-wearers if they slept in their bras. The results were unsurprising – 93% of the 1,246 voters said no, while the 7% in favour explained that they wear their bra (or a comfy bralet) to bed for support.
Regardless of whether you're for or against a nighttime bra, the replies made it clear to me that women have a hunger for comfier, less diggy-inny (that's a word, I say it is) bras. I asked the team here at STELLAR for their favourites and did a little digging on the internet, and here are the boob-saviours I found.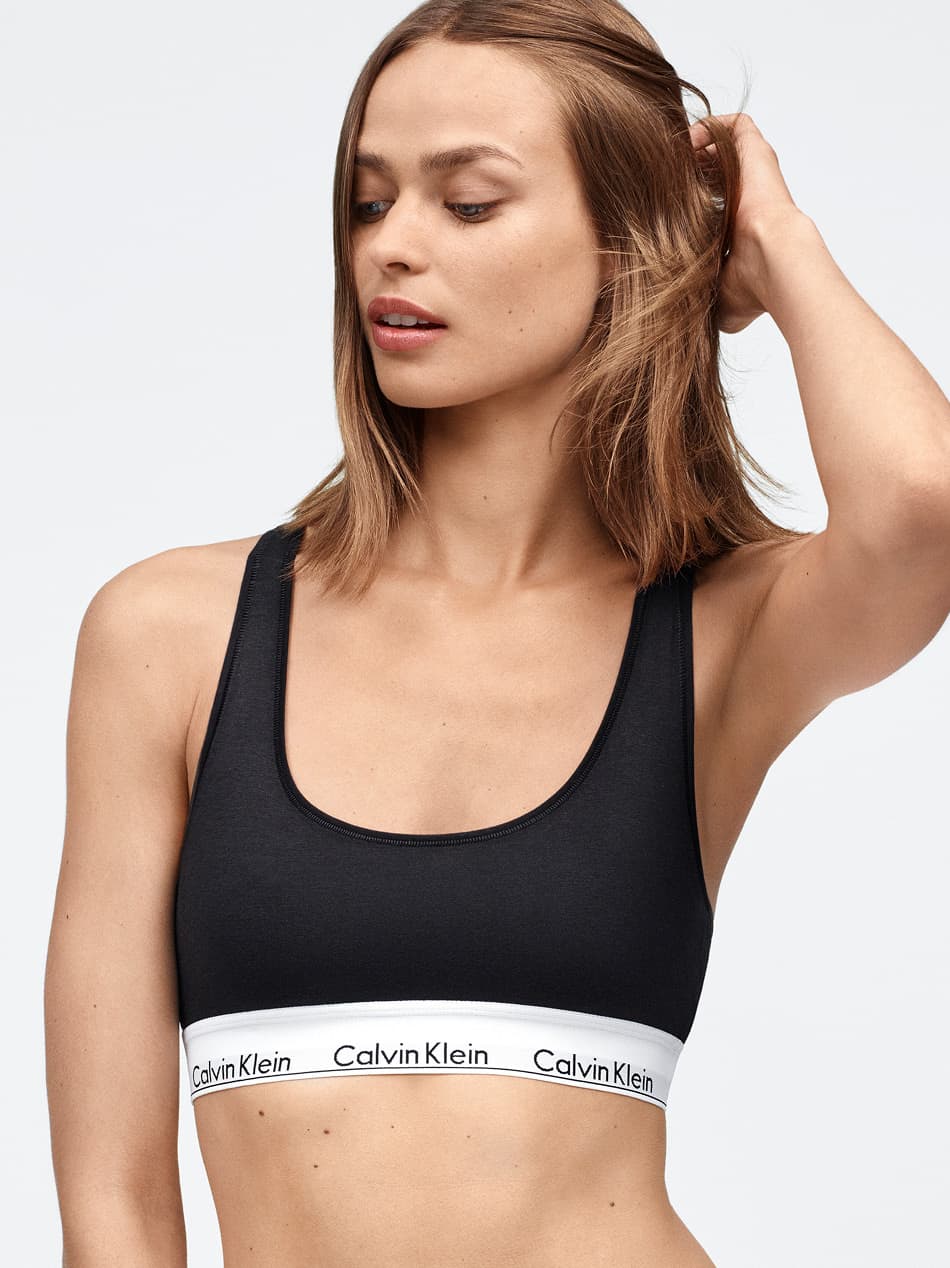 AKA the one that sorta started this whole 'actually comfy bras' revolution. This is the perfect option for chilled-out days, and you'll feel like an Insta hun in it. What more could you want?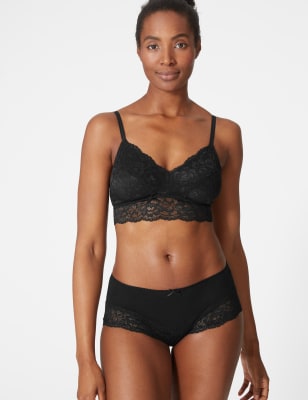 A bargain! This is very cute and surprisingly supportive, given there's not a scrap of wire in it. It's also available in sizes DD+ for bigger-busted gals.
This is made from super soft microfibre, which feels like you're wearing *Ned Flanders voice* nothin' at all. The lightly padded cups keep you from feeling too exposed, and there's absolutely no digging in on the back or shoulders, which is frankly a revelation. The Zero Feel knickers are also very comfortable, if you're looking for some new ones.
With sizes ranging from 36B to 48G, this could be the answer to many a big-breasted woman's prayers. It's extremely well-reviewed on Amazon, with some customers calling it their 'holy grail'. Well now.
It's comfortably but properly supportive, and the thicker sides prevent the dreaded overspill. Just make sure to give the reviews a bit of a read to get the suss on sizing.
Rihanna's Savage X lingerie range have a wide selection of non-wired options to choose from, but we're picking the simple jersey bralette. It's a really comfy everyday option, and comes in plus sizes too.
Another Amazon hit, the reviews on this one are extremely convincing. "I bought one of these bras in the States and found it to be the most comfortable bra I have ever worn. In fact I wore the old one (and wore it and wore it) until it became an ugly old rag," reads one. Been there!
This bra isn't as supportive as some of the others on this list, but if you're smaller-boobed and desire comfort, you'll love it.