9 Cute Mid-Heeled Shoes To Shop If You're Not Arsed With Stilettos Anymore
Dunno about you, but we like being closer to the ground.
It used to be that you could totter around in the highest platforms for the night and, apart from a few breaks to perch on a stool, feel 100% confident and comfortable. Nowadays, wearing heels just holds you back.
If this sounds familiar, know that there is a happy medium between heels and flats, and it's the mid-heel. There's no fear of them looking frumpy, either. Trust us.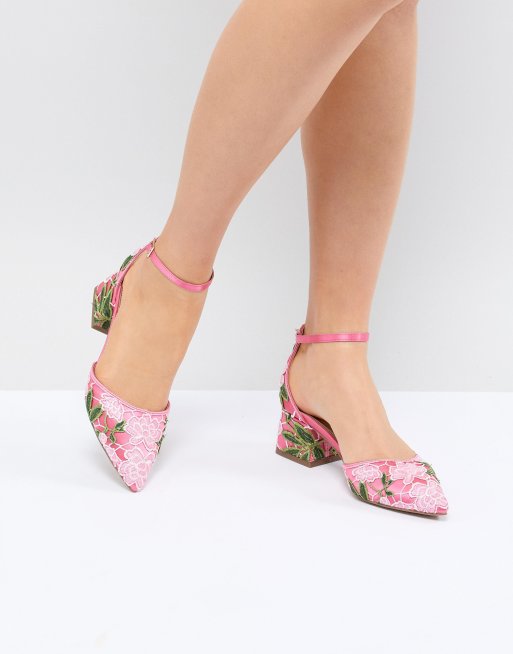 Very wedding appropriate, right? No need to dive for the complimentary flip flops when you've got these beauties on. (Also available in wide fit.)
Pink and orange is such a delish colour combo – these will jazz up a black dress with minimal effort.
These tick so many of our boxes it's not even funny. Red? Check. Pointy toe? Check. Cool ankle tie detail? Check. GIMME. (They're available in gold and black too.)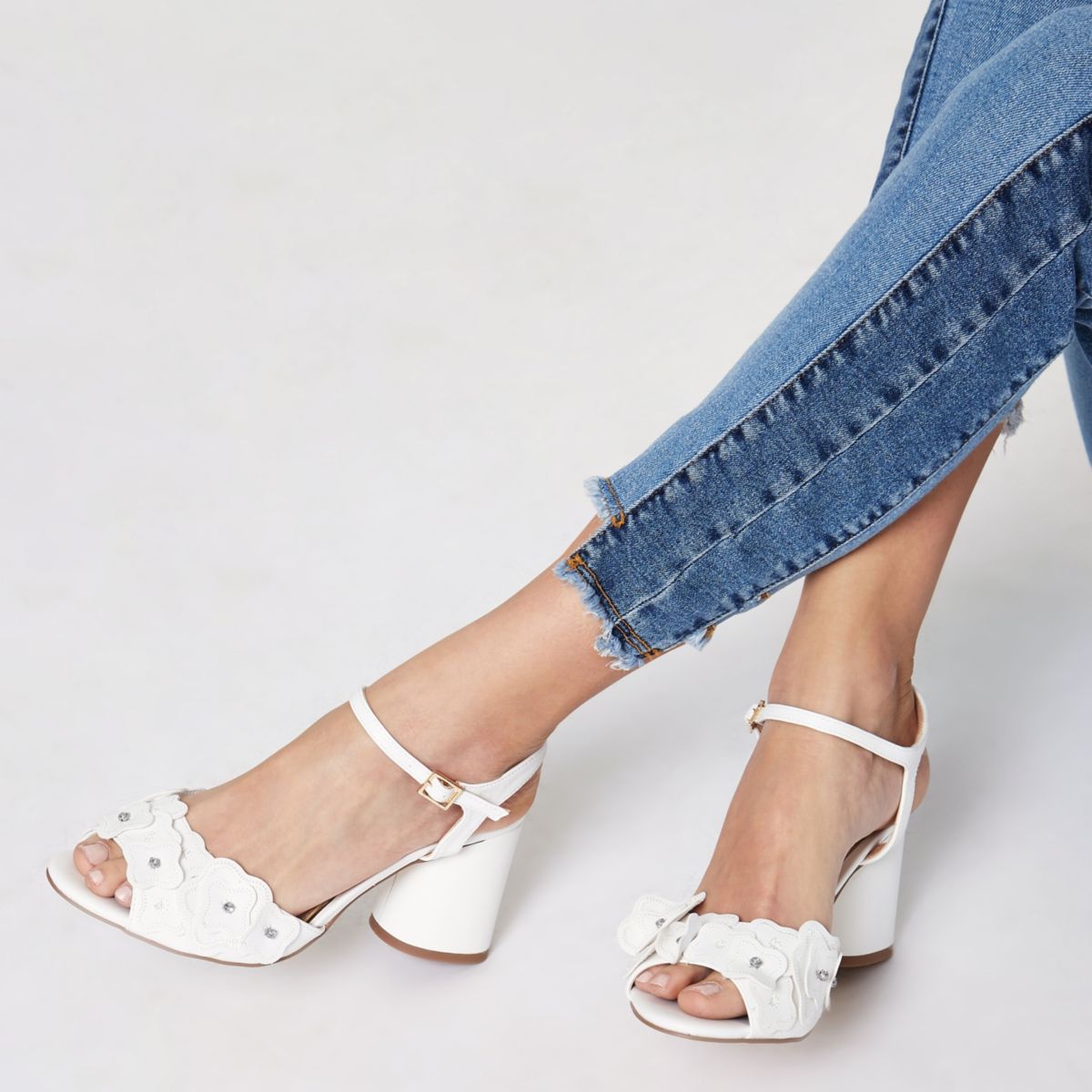 Just think of the WEAR you'd get out of a pair of cute white sandals. These also come in a delicate cornflower blue, if that's more your bag.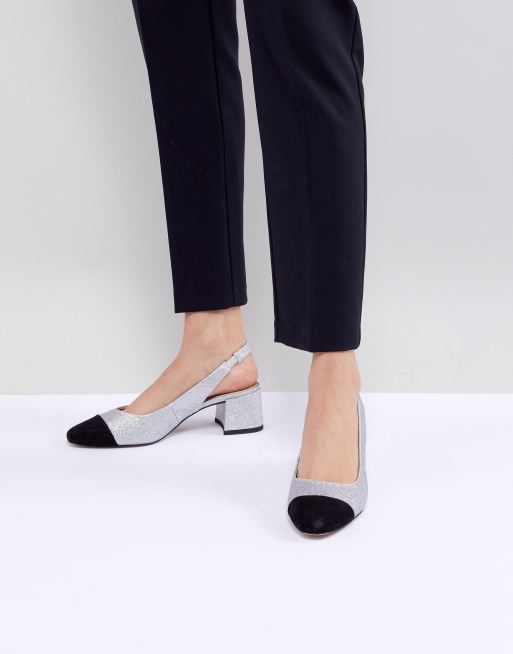 Did somebody say Chanel? These give the classic court shoe a glitzy, super wearable update.
Leopard print is a neutral, as we all know, so technically you could wear these with anything.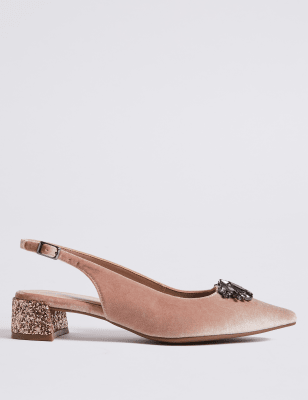 OK, so we're maybe pushing the limits of what 'heels' means here, but if you prefer to stay much closer to the ground, these are a very nice option.
Look at that rainbow heel! We're sold.
These have more than a hint of Valentino Rockstuds about them – ideal office wear.
No need to suffer in platforms an longer. Join the mid-heeled revolution and prosper.
Have your say
More like this