Ariana Grande Just Responded To Those 2 Chainz Rip Off Allegations In The Best Way Possible
..by collaborating with him.
Ariana Grande has been at the brunt of some nasty plagiarism allegations following the release of her latest single '7 Rings'.
People noticed that Soulja Boy's 'Pretty Boy Swag' and Princess Nokia's 'Mine' had similar beats and choruses to the singer's latest hit, while 2 Chainz fans pointed out that not only was the "gee thanks, just bought it" chorus of '7 Rings' oddly similar to Chainz's 'Spend It,' but that the setting of the video was suspiciously like his pink trap house.
Fans of 2 Chainz were fuming at Ari for allegedly "ripping off" the rapper's hit, and she just responded in the most iconic way possible..by collaborating with him.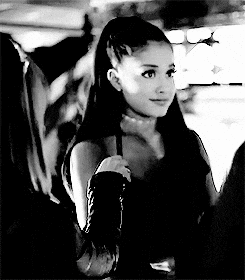 Ariana just released a '7 Rings' remix with featuring 2 Chainz rapping his chorus on "Spend It." The single album cover? A pink trap house. AN ICON.
She shared a link to the song on Twitter with the caption "made a new friend. 7 rings remix out now feat 2 chainz."
made a new friend. 7 rings remix out now feat 2 chainz. https://t.co/nRXFrylm4Z pic.twitter.com/cjYr5Gi0Dd

— Ariana Grande (@ArianaGrande) February 1, 2019
Ariana's fans are LIVING for the collab, taking to Twitter to praise the singer for her sheer cleverness.
ariana coming out with a 7 rings remix after the locals tried calling copyright pic.twitter.com/aQWLpXEMMX

— paige (@betturoffs) January 31, 2019
'thank u, next', Ari's fifth full-length album, is scheduled for release February 8th. WE CAN'T WAIT.
Have your say
More like this