Hangover Beauty: How To Look Good When You Feel Like Death Warmed Up
Can you hide a hangover with the help of beauty products? We investigate.
What's your ideal hangover day situation? Mine would entail a good lie in, eating a chicken fillet roll and Thai Rings someone fetched for me, watching crap telly, and only leaving the couch to make cups of tea and greet the person delivering the takeaway I ordered at the stroke of 5pm. Heavenly.
But there are some hangover days that you can't spend languishing in bed. You have to get up and attend to your responsibilities and talk to other people, and they'll expect you to look like you're not mostly dead inside. It's cruel, but life is cruel, and you're going to have to fake it. Is it possible to look your best when you're feeling your worst? Yes. What you need is time, patience, and hydration. Lots and lots of hydration.
Skin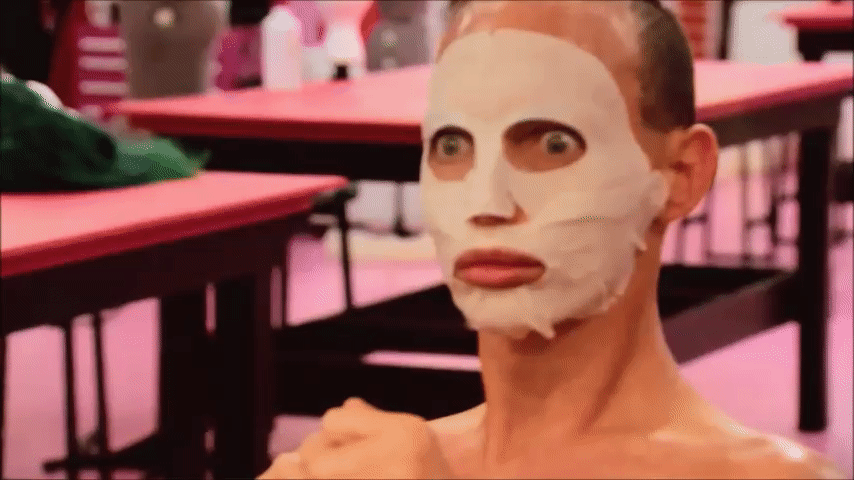 First, start milling water into you like it's going out of fashion. You're probably super dehydrated, and your skin almost definitely has the look and feel of a crumpled-up paper bag. Drink a load of water! Then we can start thinking about skincare.
Make sure all remnants of last night's make-up have been fully cleansed from your face (nothing screams 'I've had several shots and three hours' sleep!' more than crusty mascara), then stick on a sheet mask. These were once seen as a novelty item, but they've come a long way since then and most pack a serious punch when it comes to ingredients. Garnier and Neutrogena both have great options on the lower end of the price spectrum that deal with a variety of complaints from spots to dryness, and they're so handy to have in a drawer for when you need a little pick-me-up. Garnier even do special Moisture Bomb Eye Masks, €4.59, designed specifically to cool and hydrate tired eyes, which is just what the doctor ordered, TBH.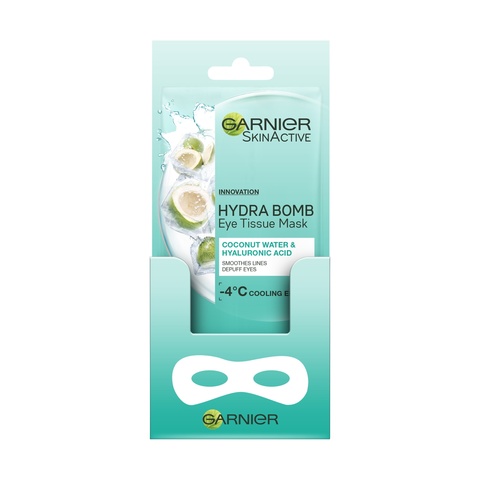 For something a bit more luxe, try the Image Biomolecular Hydrating Recovery Mask, €9 – even the name is soothing to us. Hydrating? Recovery? Sign us up! The Seoulista Instant Facials, €14.99, are more heavy duty still, infused with exfoliating and age-fighting ingredients to breathe some life back into your skin. All of these masks you can wear while you're pottering around getting dressed or sorting out your hair – but even if you're just sitting on your bed scrolling through Instagram, you know you're doing something to help your skin (that's our excuse anyway).
Ooh, and a little bonus tip: Put your sheet and eye masks into the fridge before a night out so they're extra cool and refreshing for the next day. Your face will thank you.
Hair
Sometimes, one wakes up after a night on the sauce with the face of Eamon Dunphy but the gorgeous hair of someone who spent a good hour blow-drying, GHDing and spraying it into shape the day before. If your hair has mostly survived the assault course that is your local pub or club, all you'll need to do is refresh it with a bit of dry shampoo and blast a volumising hairspray like L'Oreal Stylista Big Hair Spray, €7.99, to give it a bit of a boost.
However. More often than not, you rise from your leaba with hair frazzled from heat styling, stuck together with something that smells like G&T, and in a world of knots from whipping your hair back and forth on the dancefloor. It all seemed like such a good idea at the time. How were you to know the horror that would await you the next morning? But not to worry.
Get into the shower, weep (only joking… but maybe also not joking), and apply a hair mask like the Garnier Coconut Oil & Cocoa Butter Smoothing Mask, €6.95, for a couple of minutes while you scrub the filth off yourself. This is like a big hug for your thoroughly knackered hair, eliminating frizz and making it silky to the touch again.
If your hair is beyond saving or you simply could not be arsed, well, that's what hun buns and/or headbands (for us short-haired gals) are for. Push it back and forget about it.
Make-up
Hopefully with the aid of a face mask your skin is no longer greyish and dull, but if you're still looking a bit peaky, it's all good. Make-up can save anything and everything.
Start with something that adds a bit of radiance back into your face. Charlotte Tilbury's Flawless Filter, €40, is the flashy option – and boy does it flash – but you can achieve a similar effect with the L'Oreal Paris Glow Mon Amour drops, €13.85. Just slather them all over your face, apply your foundation, and fake the glow of health and well-restedness. No one needs to know the truth.
Dark circles and puffy, red-rimmed eyes are the next big giveaway that you maybe weren't tucked up in bed with a book at 10pm (though those with hereditary dark circles know that it's probably going to happen regardless). Maybelline's Eraser, €11.99, is one of the best undereye concealers you can find in a pharmacy, and the sponge-y applicator makes it easy to apply. The Fair shade is slightly peach toned, making it particularly great for combating dark circles, but they're all winners.
For a bit of two-in-one action, NOTE Cosmetics' Mineral Concealer, €14.95, has a metal applicator that is gloriously cooling on the skin, depuffing the undereye area while concealing any shadows. If your peepers are looking a bit red around the rims, take a nude eyeliner like the NYX Cosmetics Wonder Pencil, €6, and pop it in your waterline to appear more bright-eyed and bushy-tailed. Don't skip blush, as it is absolutely key for de-zombifying yourself fully. We love the Glossier Cloud Paints, €18, for a natural flush of 'just went on a brisk 5km walk' colour.
You're now absolutely gorgeous again and ready to face the world – physically, if not emotionally. We can't tell you how to deal with public transport/Sharon from Accounts/Auntie Eileen while nursing a pounding headache, so you're on your own from here. Godspeed.
Have your say
More like this