Here's The Exact Lipstick Lily James Wore In Pam & Tommy
It doesn't get much more 90s than this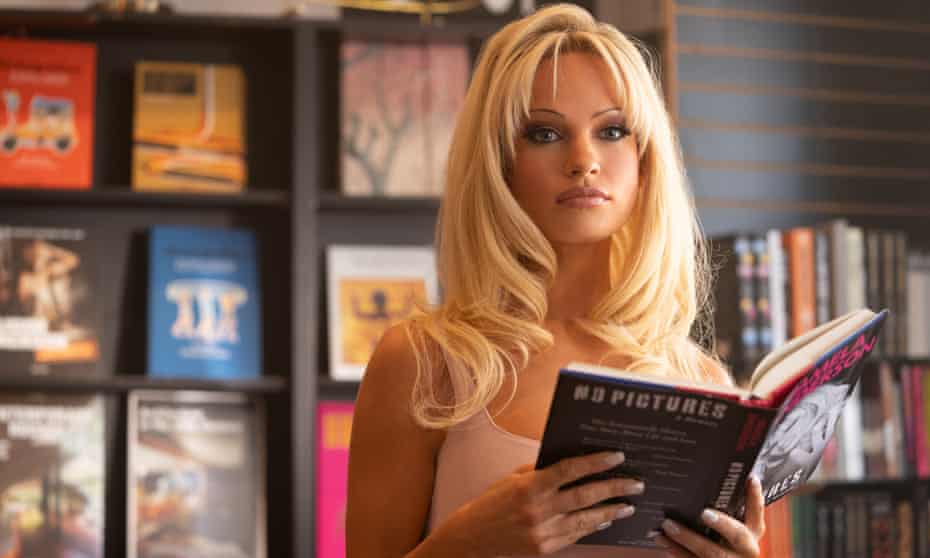 It's no secret that the 90s/early 00s are back. From the style to the skinny brows, we're craving all things nostalgic right now it seems, and that includes our makeup choices too.
If you've watched your way through the series Pam & Tommy you probably found yourself in awe of the makeup job that was done on Lily James to transform her into Pamela Anderson. A bombshell through and through, we can't help but take some inspo from the look, and if there's one thing in particular that caught our eye it's her lipstick.
Nothing is more staple in your makeup look arsenal than a nude lip – and most makeup wearers spend a lifetime on the hunt for their perfect colour. But, the hunt may be over, as we've got the inside scoop on what Lily James is wearing for the series.
A combo of MAC's 'Spice' lipliner and the lipstick Rouge Coco Flash in the shade 'Boy' by Chanel was used to perfect that 90s lip for many of the scenes in the show.
The head of the makeup team on set, David Williams, shared some of the backstage secrets with Refinery29, revealing that they tried to keep the makeup as close to popular styles in the 90s as possible.
Testing out the combo for us to see the finished result, beauty writer Laura Capon made a reel showing the pairing in all it's 90s combo. Take a look for yourself below.
View this post on Instagram
Have your say
More like this