Iconic Brow Brand Anastasia Beverly Hills Is Now In Arnotts – Here Are 5 Products To Try
This is GREAT news for Irish beauty lovers.
You wait years for the amazing US-only brands to come to Ireland, and they all come along at once, eh?
Arnotts' brand new beauty hall is filling up with great brands (IT Cosmetics, NARS, and Charlotte Tilbury, to name but a few) – and the latest addition, Anastasia Beverly Hills, will make brow enthusiasts very happy.
Anastasia (yep, she's a real person) did eyebrows for Cindy Crawford, Jennifer Lopez and Kim Kardashian before founding her own beauty brand in 2000.
The range has been available to us online via sites like Cult Beauty for a while, but as of today we'll be able to go in and swatch to our hearts' content. If you're new to the brand, here are five products to consider…
Dipbrow is an ABH OG – a long-lasting, highly-pigmented pomade that can breathe life into the most sparse eyebrows. If you love an Instagram Brow, this is the product for you.
Fine enough to create precise, hair-like strokes, this pencil is a winner for those of us who prefer a more natural look.
While there are many iterations of the iconic Glow Kit now, the original is still pretty damn gorgeous. Containing four shades that can be layered or worn alone, these highlighters will deliver a glow that can be seen from space.
It's hard to pick just one ABH eye palette, but if we have to, we'll go for Modern Renaissance, which sold out everywhere upon its release in 2016. It's full of gorgeous warm shades, from oranges to reds and deep browns, and the formula is so pigmented and soft. Just beautiful.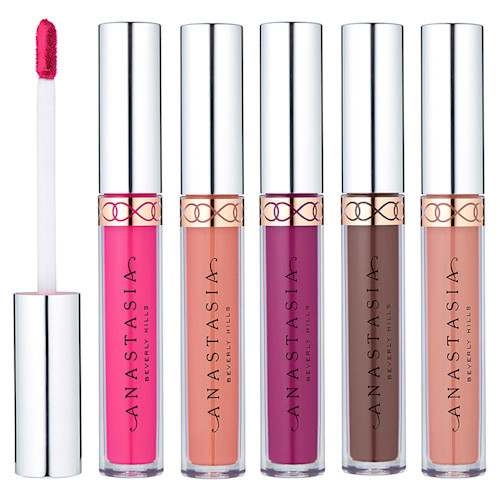 Don't overlook Anastasia's lip products! The liquid lipsticks come in a rainbow of colours, from neon pink to dark blue, and are super long-lasting.
Have your say
More like this