Making A List, Checking It Twice? L'Occitane Has Everything You Need This Christmas
STELLAR Promotion: Gifting is a breeze with L'Occitane.
Making your Christmas list? Trying to narrow down options for your mum, BFF, and the man in your life? Don't fret – L'Occitane has an array of gorgeous gifting options for all your loved ones.
Take a look at some of our top picks from L'Occitane's stunning Christmas collection, with value-packed gift sets and trinkets galore.
For stocking stuffers and Secret Santa treats…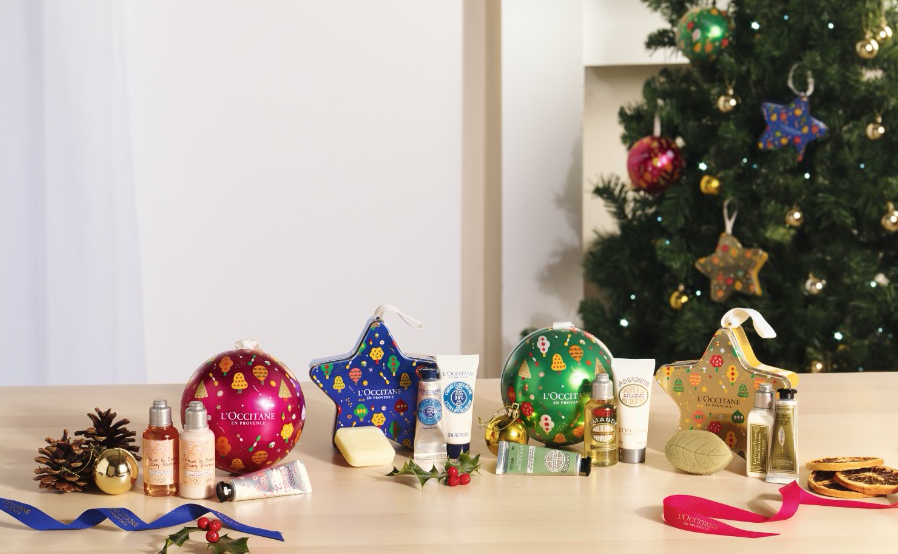 These festive Baubles are an ideal stocking filler for just about anyone – and at only €12 each, they certainly won't break the bank.
The fabulous decorations include three mini versions of some of L'Occitane's most beloved products in scents of Cherry Blossom, Almond, Shea Butter and Verbena.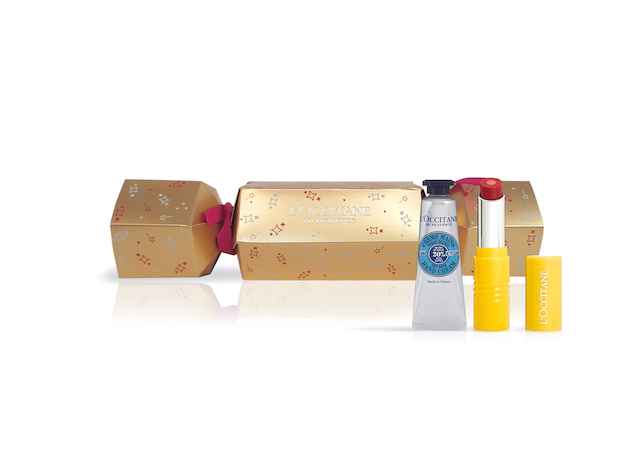 The Makeup Cracker is the perfect Secret Santa gift for that special makeup lover in your life. It includes a full sized Red-y to Play Fruity Lipstick and a mini Shea Butter Hand Cream, you pay just €20 for products worth €24.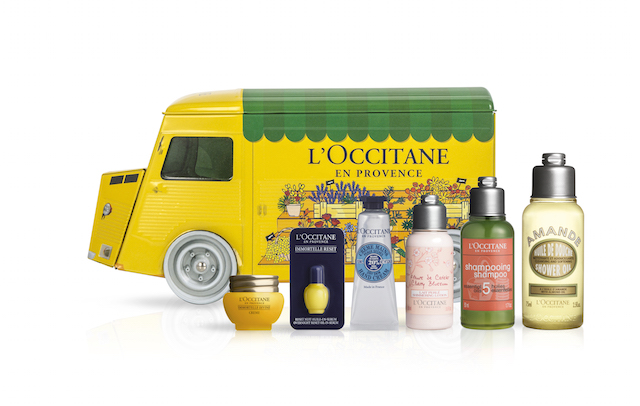 How cute is this little Truck of Treats? This keepsake tin contains a variety of minis to cover all bases, including an Almond Shower Oil, Cherry Blossom Shimmering Lotion, Shea Butter Hand Cream, and a sample of the Overnight Reset Serum. And it's just €35 (or €20 if you spend over €50 on other products)!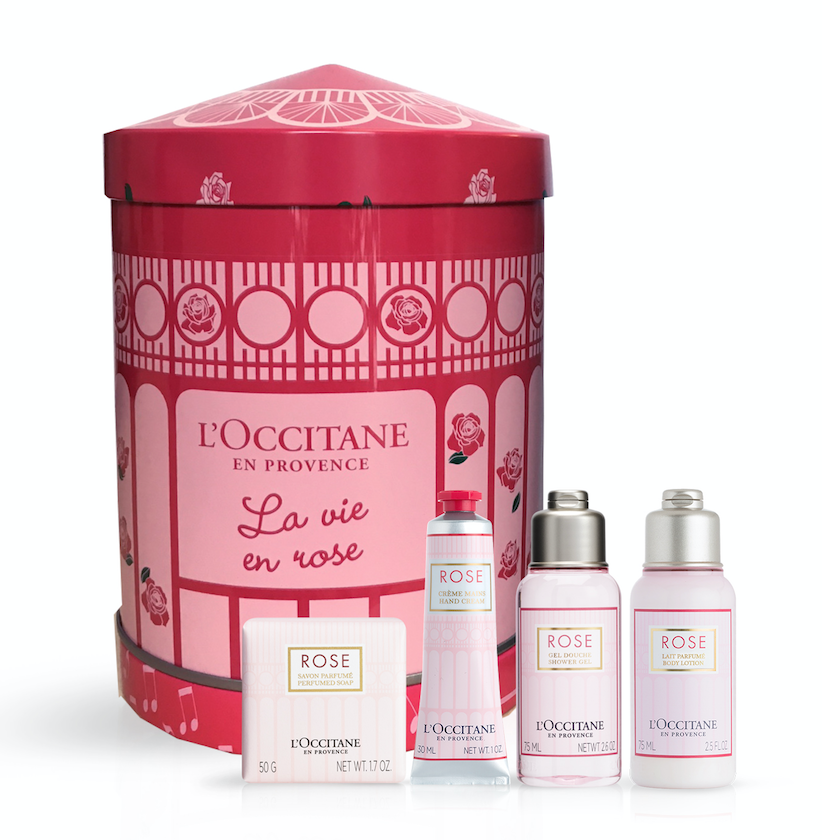 The Enchanting Rose Music Box features four body treatments (Rose Shower Gel, Body Lotion, Hand Cream, and Scented Soap) with rose floral notes. For €35, it's a gorgeous stocking filler.
For someone very special…
Terre de Lumière L'Eau Gift Set, €79 (worth €110.50)
This luxurious fragrance is inspired by the scent of blooming flowers in Provence, with notes of bergamot, pink pepper, white musk and tonka bean. Contained in this special gift box is the Terre de Lumiére L'Eau Eau de Toilette, Gentle Shower Gel, Scented Soap, and Radiant Balm.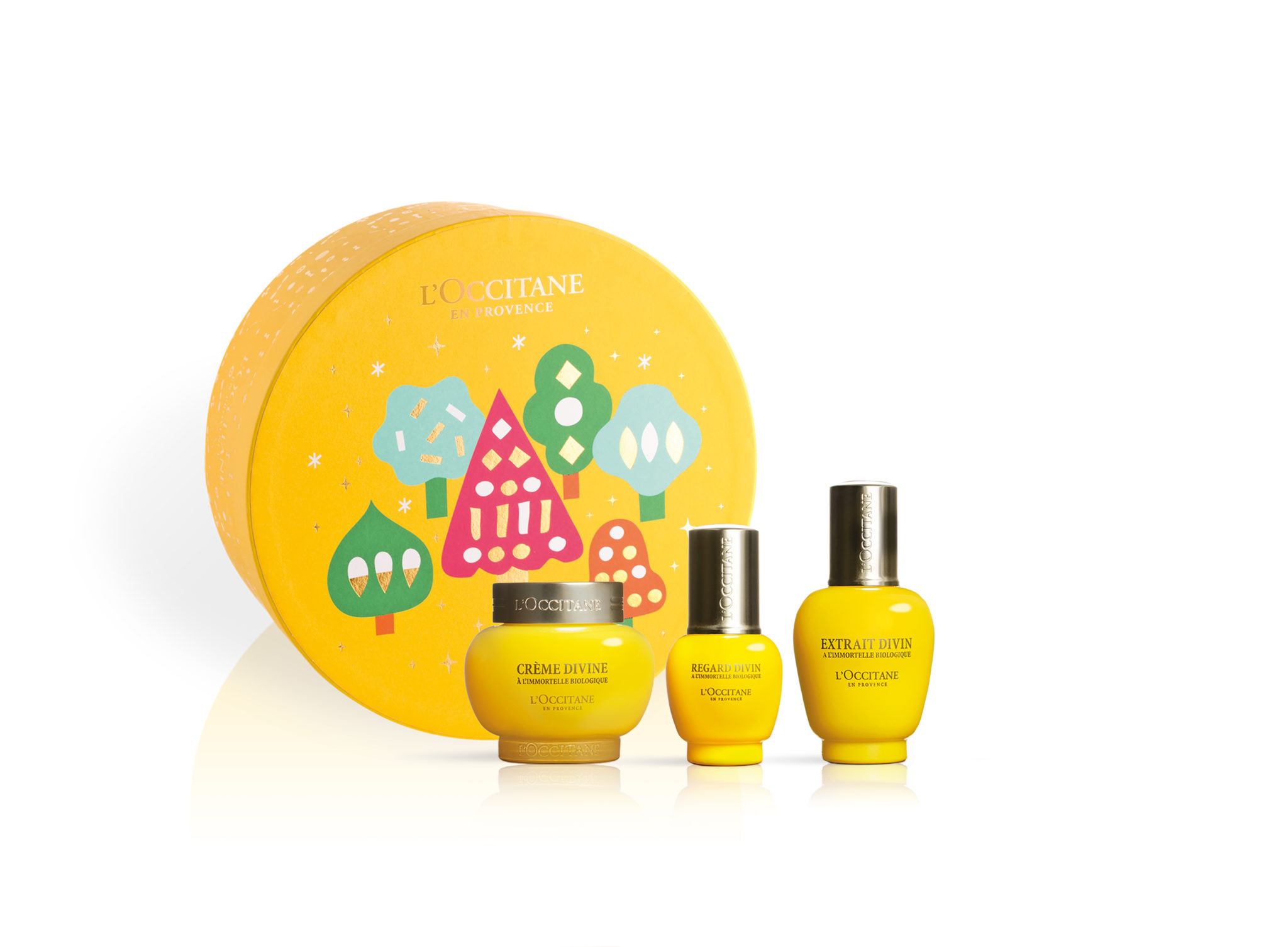 IMMORTELLE DIVINE Gift Set €189 (worth €240)
With a unique concentration of Immortelle essential oil, the Divine range helps skin retain its youthful glow. This set contains the cult Immortelle Divine Cream, as well as an eye cream and age-defying serum – a gorgeous gift for your mam, no?
To scent your home this Christmas…
There's nothing nicer than walking into a gorgeously scented home, and L'Occitane's candles bring the fragrances of fresh fields and blooming gardens directly to you.
Choose from four scents (each €22), including:
The Relaxing Candle, with the long-lasting scent of lavender from Provence combined with sweet orange, bergamot, mandarin and geranium.
The Harmony Candle, containing a blend of cypress, thyme, eucalyptus, juniper and ylang-ylang essential oils.
The Uplifting Candle, a deliciously aromatic fragrance of essential oils of immortelle, basil, cypress, eucalyptus and litsea cubeba.
And the Revitalising Candle, an invigorating blend of mint, pine, rosemary, sweet orange and litsea cubeba.
And finally, for the men in your life…
Men can be hard to buy for, we know, but L'Occitane is your one-stop Christmas shop. These incredible gift sets will suit your significant other, father, brother, or even an office Secret Santa, with amazing savings to boot.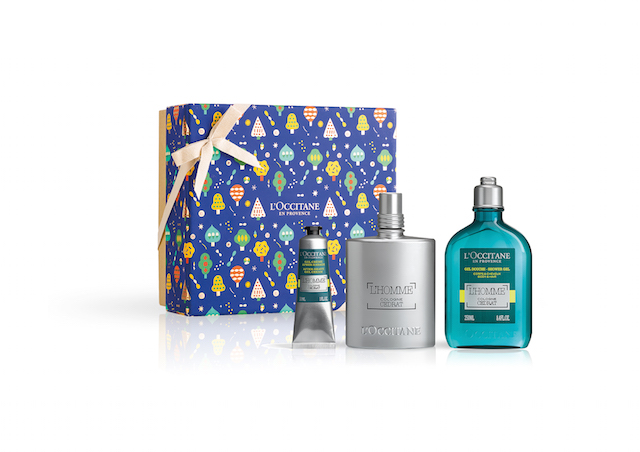 L'HOMME COLOGNE CEDRAT Gift Set €69 (worth €89)
Refreshing, masculine and full of character, L'Homme Cologne Cedrat blends citrus notes with hints of icy mint and woody spices. This beautifully presented gift box contains an eau de toilette, after-shave gel cream, and shower gel to keep them smelling gorgeous.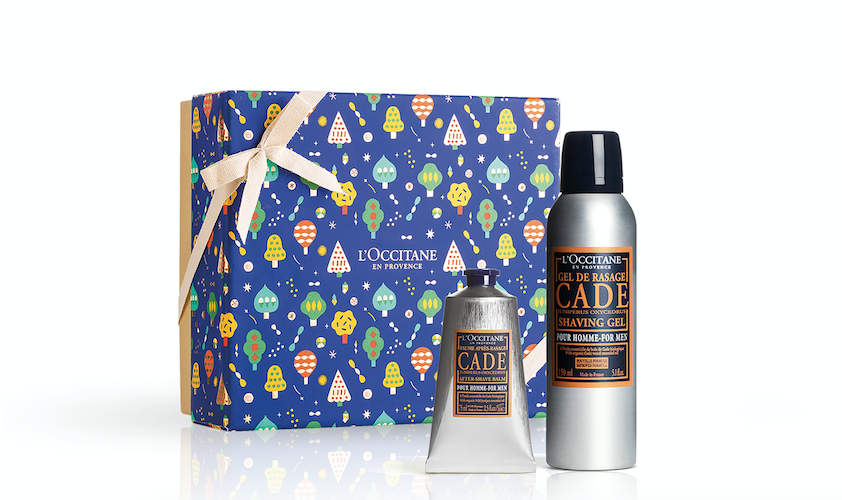 CADE SHAVING DUO Gift Set, €39
Cade is a woody-spicy fragrance with extraordinary antiseptic and strengthening properties, meaning it protects the skin against the outdoor elements. This shaving gel and after-shave balm will keep the image-conscious man in your life impeccably groomed.
With so much to choose from, you can say goodbye to Christmas gifting stress with L'Occitane.
Have your say
More like this