Not To Alarm You, But The School Shoes You Craved In The 90s Are Well And Truly Back
Can you handle that chonky sole?
The past few years have seen plenty of things we thought were lost to the 90s/2000s coming back into style – square-toed sandals, biker shorts, chokers, combat pants, velour tracksuits… really, there's been no end to it.
So we're surprised it took them this long to revive the chunky platform loafer, AKA the shoe every girl DREAMED of wearing to school in days of yore (whether you were let achieve that dream or not depended on your parents). Back in the day, they looked more like this… Now, however, they've been given a slight update by Gucci. But as you can see, they're still as clompy as ever:
At €790, they're not exactly available for back-to-school prices, but that hasn't stopped fashion influencers getting in on the action.
Instead of school uniforms, they're being styled with everything from cropped jeans and thick socks to midi skirts and tights:
If we're being honest, we're rather terrified of this latest development in the fashion world, but if you want to realise your dream of chunky-soled school shoes, there are a few more affordable versions on the market.
ASOS has a suede version for £41.50: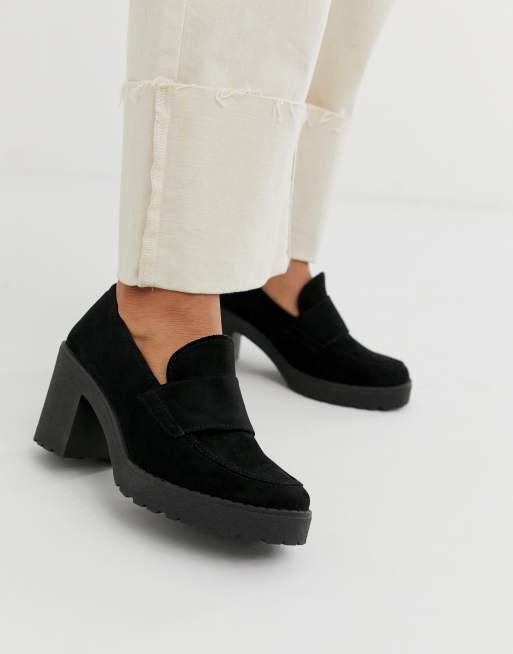 Maje do a slightly swankier pair for €147.50:
If you'd rather run for the hills screaming, we get that too. We're sure as hell not going back there again.
Have your say
More like this