Rosie Connolly announces "massive plans" for the future of 4th ARQ
We can't wait to see what's next!
The brand currently has a rage of loungewear clothing but the influencer has told followers that there is lots more to come.
During an Instagram q&a one follower asked Rosie if fans can expect more than loungewear from her clothing brand 4th ARQ, she responded, "Absolutely!! We have massive plans for 4th ARQ and always appreciate any feedback of what you'd like to see next! We won't be stopping at loungewear."
That is very exciting news we look forward to finding out what her future plans are with the brand.
The brand is about to have it's first store which will be located in Dundrum shopping centre. Rosie shared an emotional post this week as she prepares for the store's opening saying, "Today was surreal… walking around a store and seeing your plans and visions come to life is just the most incredible and rewarding feeling!"
"Something I always dreamt of doing and had on my vision board for the last 5 years and it's finally happening!…4TH ARQ has blown me away, not only in terms of growth but in terms of how much I've grown since this launched…"
"I've learnt so much about business, I've faced challenges I never thought I could and it's made me step out of my comfort zone and just go for it! And when I say I, I really mean we because I couldn't do this without my husband… we are a team and have grown together alongside 4TH ARQ."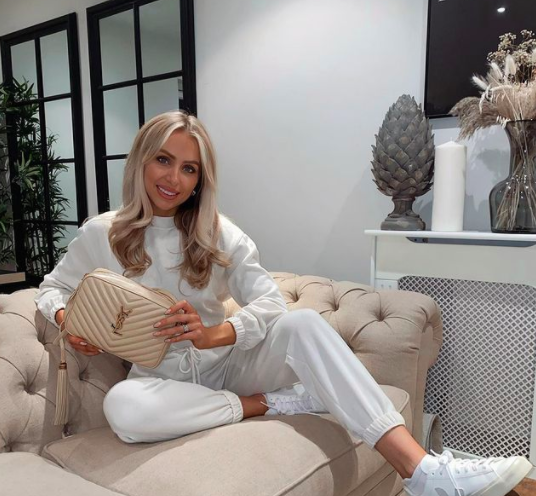 We absolutely cannot wait to go in for a look!
Have your say
More like this