Team STELLAR Share What They're Wearing This Autumn
What we're loving for the coming season!
Although we're well used to plummeting temperatures here in Ireland, the arrival of autumn still comes as a shock to the system each year it rolls around.
Alas, she's here, and whether you love it or hate it, it's time to dress accordingly. If you're the latter, it's not all bad news, as autumn can be one of the best seasons to dress for. The chilly, but not-too-chilly weather opens up tonnes of wardrobe opportunities.
From quilted jackets to knee-high boots, Team STELLAR are sharing the bits they'll be wearing this autumn.
Adele is wearing… 
Y2k Scarfs 
View this post on Instagram
"We're entering that in-between weather when you're freezing leaving the house for work in the morning and sweating coming back home. Que the skinny scarf. It's the perfect way to wrap up a little while also adding some spice to an outfit."
Statement collars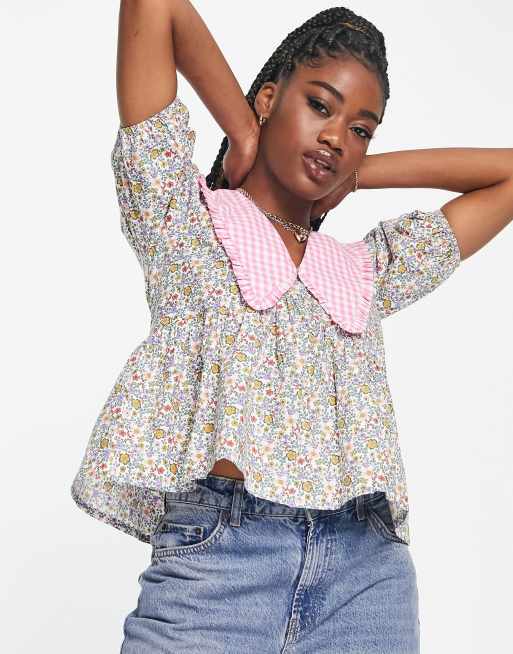 "It's an easy way to jazz up an outfit without actually doing much. I'll be wearing them mostly with corduroy trousers and under light jumpers and cardigans when I want to really wrap up. The above one from Asos is a dream, and ideal for transitioning back into spring again next year."
Denise is wearing…
Parachute pants
The 1990's cargo pant loved by All Saints and The Spice Girls to name but a few icons, has made a resurgence and I'm living for it. Not for everyone, no, but as I'm a firm lover of anything 90s and comfortable, these are a total yes in my eyes. Team them with a tank top, oversized chunky knit, and a pair of Adidas Sambas (if you're really down with the trends!)
View this post on Instagram
Dad shirts 
If I was to describe my current style it'd be dad chic. You'll find me in an oversized shirt and Asics on any given day and that isn't going to change when we head into AW22. Sure, I'll be layering up and editing the look a little, but the dad shirt will remain a staple in my wardrobe. This season, instead of teaming it with skirts and sunnies, it'll be knit vests, trousers and the return of *hot* coffee cups, goodbye iced boys.
Ohhh, and not to forget, I'll be wearing my beloved boston Birks too! Taking inspo from Scandi queen Alicia Franzén below!
View this post on Instagram
Jade is wearing…
Leather jackets
As the chillier weather rolls in, I am looking forward to living in my heavy leather jacket with pretty much every outfit. I have been loving the oversized bomber fit of a leather or pleather coat recently and have snapped up a brilliant vintage find that is sure to be my go-to.
Kendall Jenner was my inspo when looking for the particular shape of mine, if you're on the hunt of one of your own, check our some local charity and vintage shops, they usually have some excellent finds!
View this post on Instagram
Ultra mini UGGs
Yep, I am bringing them back AGAIN. I know they were in just last year and we all ran to the shops to get the precious cosy shoes, but in Ireland the rain is never far away and this summer if it wasn't raining it was gloriously warm, which isn't a complaint, but it did mean my cutie little UGGs didn't get the wear they deserve.
I will be sure to wear my olive green booties out and about for my cosy girl autumn (once the weather is dry…)
View this post on Instagram
Anja is wearing 
Layers!
Yes, we've officially entered layer season and I'm HERE for it!! Don't get me wrong, I love the summer and the fashion that comes with it, but there's something quite satisfying about Autumnal weather and the many layers that come with it. So you're overheating –  take a layer off. Oh, you're too cold now? Well then LAYER up!! Whether it's a cute oversized hoodie layered over a crisp white shirt or a vintage knitted vest over a turtleneck sweater, the options are endless and I couldn't be happier about it!
View this post on Instagram
Boots
I have been a boots gal for as long as I can remember, be it chunky lace-ups, cowboy boots or even platforms. You name it, I'll wear them, and there really is no better time to whip them out of the wardrobe than Autumn – even if it is just to hear the crunch of the leaves underneath them. Satisfying or what? Currently on my wishlist are these bad boys from ASOS.
View this post on Instagram
Show us your AW22 style by tweeting us @stellarmagazine! 
Have your say
More like this