Urban Decay's New Naked Palette Is A Golden, 70s-Inspired Dream
And Lizzo is the face of it, so we're naturally on board.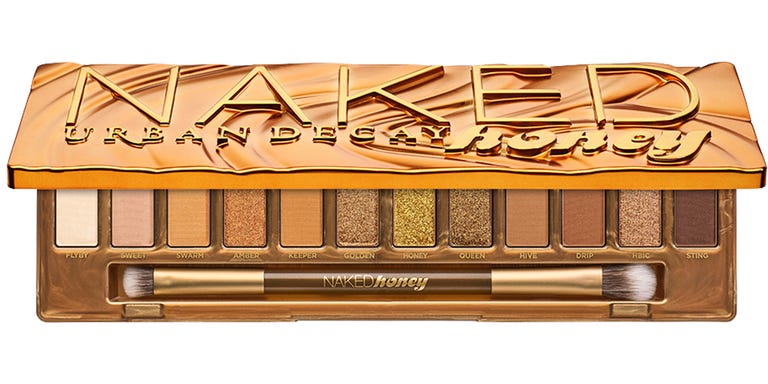 We've had Heat, we've had Cherry, we've had Smoky… and now we have Naked Honey. Yes, Urban Decay have only gone and created a brand new Naked palette.
The Naked Honey contains twelve shades in a mix of golden, brown, and amber hues, hearkening back to some of the original Naked palettes.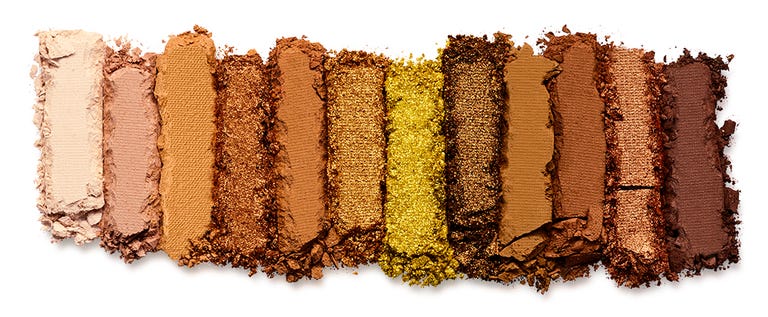 The packaging is gorgeous – and we may be showing our beauty nerd status here, but isn't that 'honey' font the same as the font from the iconic Urban Decay 'lickable' body powders? Love that 2000s callback.
We got our first glimpse of the palette from our fave and Urban Decay ambassador Lizzo, who showed it off on her Instagram Story last night.
The singer also modelled a lil eye look created with the palette:
According to UD, all twelve of the shades are brand new and exclusive to the palette, and have been designed to give a 'retro golden glow'. We're definitely getting 70s vibes which we are not mad at, oh at all.
Standout shades include Amber, that coppery shade fourth from the left; Sting, a warm brown matte made for a soft smoky eye; and Honey, an intense green-gold metallic that would make just about any look pop.
Naked Honey will be available from September 13, and while the euro price hasn't been confirmed, we're guessing from the other Naked palettes that it will be around €50.
Are you into this golden, 70s mood?
Have your say
More like this