10 Years On: How Things Have Changed Since STELLAR First Hit Our Shelves
We've hit the double digits! #PreTeen
In 2008, STELLAR was born into a world of size zero reality TV stars and phones with buttons… so what's changed since then?
Technology
It's hard to remember a time when you couldn't access all the information in the world through your phone, isn't it? But when STELLAR arrived on the scene, most of us still had phones with buttons and were terrified lest we accidentally turn on WAP (that thing absolutely ate up your credit, so it did). The iPhone had just been unveiled a year earlier, but sure who expected that to catch on?
We were just about getting to grips with social media as well – Facebook had moved their international headquarters to Dublin that year, and people were becoming quite concerned about privacy online (to think we still don't really know what to do about this). An article from STELLAR's second issue in November 2008 muses: "As with most powerful fads, Facebook is fast becoming a victim of its own success… The smart money says that a new website will soon come along to supersede all the other networking sites."
We weren't totally wrong. Facebook is definitely not a fad, but it's now part of a brace of apps we check daily alongside Twitter, Instagram, WhatsApp, Snapchat… And these apps aren't just a fun time-suck, they're some people's entire livelihood. Imagine going back in time and trying to explain the concept of 'influencers' to someone from 2008, when blogging was still considered a hobby and nothing more? They'd laugh you right out of town.
Style
Before social media and online shopping brought a world of fashion to our doorsteps, we looked to the telly for style inspiration. Gossip Girl and The Hills were the top TV shows at the time, and must-have items included low-rise jeans, brightly coloured tights, tiny denim skirts, pleather leggings, ballet flats and massive waist-cinching belts. Em… chic.
Agyness Deyn was an icon for the more 'quirky' gals, and you could not open a magazine or turn on the TV without seeing her. The trends of 2008 haven't come back yet, but at the rate we're going, we're sure to see 18-year-olds parading around in exact copies of Blair Waldorf 's outfits any minute now. It'd certainly be a nice change from the Kardashian-inspired biker shorts that are all over the place.
While we weren't quite as beauty- obsessed back then as we are now (thanks, YouTube and Instagram), we've always loved to talk about make-up. The first issue of STELLAR contained a sample of Maybelline's Dream Matte Mousse – can you say ICONIC – and waxed lyrical on the wonders of "sheer, neutral lipstick" for everyday wear. Wouldn't we be shocked
if we knew that in 2018 we'd be all about bold-hued matte lipsticks every day of the week? And that's without even mentioning contouring, highlighting, baking, and our 15 minute-long brow-grooming routines…
You'll be glad to hear that some things have stayed the same, though. Products we shouted out in the first few issues that have stood the test of time include Armani Luminous Silk foundation, Nars Laguna bronzer, and the Bobbi Brown Shimmer Brick. What can we say, we've always known our stuff.
Money
In 2008, Ireland was enjoying the very tail end of the Celtic Tiger, blissfully unaware that we were about to be hit full in the face by the economic downturn. An article in the first issue lists all the ways one could save for a designer handbag, and the second issue recommends hiring a DJ for €300 (which was considered 'reasonable') to really impress at your house party. God be with the days, like.
Obviously, this just isn't the case any more. Many of us are saving money in the blind hope that we may someday in the very distant future put a down payment on a house, or spreading ourselves thin every month just trying to pay ever-increasing rents. While things are said to be slowly (ever so slowly) turning themselves around, we're not even close to recreating the excesses of the Celtic Tiger. And would we want to? Be honest.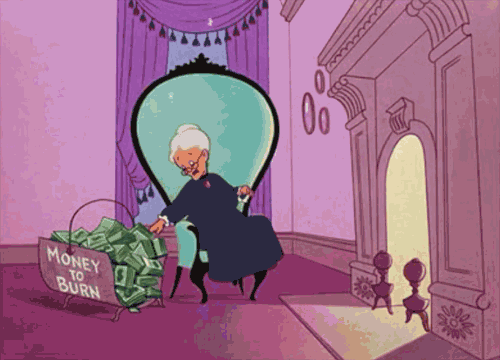 Dating
How innocent we were in the late 2000s, out at pubs and clubs looking for love or hoping our mates would set us up with
a friend! Would you try online dating? No, you weren't desperate. But times have changed. Now you can find someone to
go on a date with in a matter of seconds via Tinder, and if you don't like them? Just arrange another date right after. Of course, this has caused its own problems. The knowledge that something 'better' could be right around the corner has made us a bit lazy about forging connections. Would you wish to be back in the dating scene of 2008, though? That's your call.
We as women have started asserting ourselves a bit more (thanks, fourth wave feminism!) and the tone of the chatter around dating and sex has changed massively. It's now widely accepted that women also enjoy sex (gasp) and while vintage STELLAR used to ponder about how to make HIM feel good, how to keep HIM happy, etc, we're interested in asking 'What are YOU going to do for US?'
Body Image
Perhaps the most striking change in the past ten years is how we talk about fitness and weight. The body positivity movement was barely a twinkle in anybody's eye in 2008 – and even though the size zero backlash was in full swing by that point, the only real 'curvy' representation came from Kate Winslet and Mad Men's Christina Hendricks.
Diet tips were normal in women's magazines in those days, and STELLAR was not very different – articles like 'Get Your Body LBD Ready' and 'The Smart Girl's Guide To Losing Weight' would never fly today. Even a piece discussing 'body acceptance' and Hollywood's warped beauty ideals (somewhat daringly titled 'Are You At Your Sexiest Weight?') was more to do with how men reacted to our bodies than how we felt about them ourselves. However, even then there were early inklings of the attitude we have today – the first few issues declare that "life is too short to always be on a diet" and implore readers "not to worship at the size zero altar." Dead right!
And in 2011, we started our naked shoots, in which beautiful readers of all shapes and sizes volunteered to strip off for the cameras and share a little bit about their relationships with their bodies. We've always believed in loving yourself for exactly who you are – that will never change.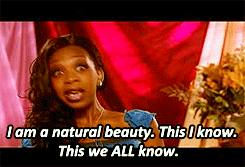 Have your say
More like this