5 Ways To Treat Yo' Self Without Having To Spend A Fortune
For those of us who are ballin' on a budget.
We are firm believers in the art of 'treating ourselves'. Buuut our bank accounts? Not so much.
A spontaneous weekend away, a fancy dinner in town, an online shopping spree – while these are all very lovely indeed, the prices of them can rack up quite quickly. Before you know it you're living off noodles for the week because you spent all of your wages on a faux fur coat. We like to call this boujee broke – or broqué if you will.
However, we are women on a mission – a mission to both enjoy our lives and not run ourselves into a small debt.
So, in light of this, we have devised a list of all the ways you can treat yourself while saving your money at the same time. THIS IS NOT A DRILL.
 Have an at-home spa day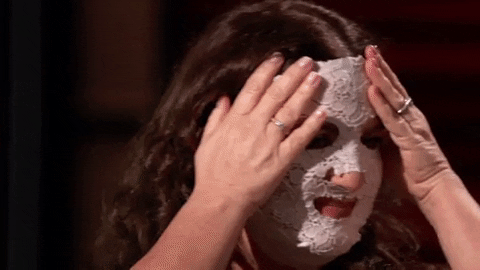 There's absolutely no need to be running off to a fancy spa for a facial and manicure, do it yourself! With thousands of different face masks and pamper products available on the market, there is no reason for you not to sort yourself out.
Have sex
Sure look, if the means are there.  I don't think we need to elaborate too much on this one. You know what to do (we hope).
Bake
When you have finished showcasing your skills in the bedroom, you can showcase your culinary ones in the kitchen. We all have Bake Off fever at the minute, so what better time to display your baking talents. You'll have fun doing it AND you get to eat all of the delicious treats afterward, oh we do know how to live life.
Rewatch your favourite film
It doesn't matter if you've seen Mean Girls a thousand times, you are still going to raise your hand if you have ever been personally victimised by Regina George. Switch off the lights, grab a bowl of popcorn and pop on your all-time feel-good film, you deserve it.
Go to the park (preferably a dog park)
Now, we're not ones to preach about fresh air and yoga (Namaste). BUT going to a park and being surrounded by beautiful doggos is a sure fire way to put yourself in a good mood. Bonus points if you get to pet any.
What ways do you like to treat yo' self without spending any money?
Have your say
More like this