6 Things Happening In Dublin This Weekend That Deserve A Spot In Your Diary
No plans for the weekend? Don't worry, we've got you sorted.

1. GREATyard
Eatyard is being transformed for two days only into GREATyard. This Saturday and Sunday Franciscan Well's brand new lager Archway will be hosting a fun-filled mini festival in Richmond Street's beloved food market.
Little Green Cars, FIELDS and Paddy Hanna are all performing and with great beer and fab food on offer from vendors such as Box Burger and Just Wing It, we reckon this is a sesh not to be missed. General access to GREATyard is free but for guaranteed access to the gigs plus two free pints of Archway, tickets are a tenner and available here.
2. Bray Air Show
Ireland's biggest air festival takes place this Saturday and Sunday, and it's expected that crowds of 140,000 are gonna be rocking up to Bray to watch one of Europe's best air displays. It's the perfect setting for a family day out. Before the planes start whizzing about the sky, there are some fun grounded activities like static displays, helicopter pleasure flights, live music and a fun fair that the kids will just love. Grab the little ones and hop on the DART for this classic day out. The event is free and begins at 12pm.
3. Paint & Prosecco
Release your inner Bob Ross at The Jar's super cool paint and Prosecco event, taking place this Saturday. Tickets are €35 (available here) and include the three Ps – pizza, paint and Prosecco. This is a bitta us, TBH.
4. Outdoor yoga
Did you know Happenings (in association with Dublin City Council) host weekly yoga classes all around Dublin. This weekend there's one class on Saturday at 11am in Dartmouth Square and another on Sunday at 11am in St. Anne's Park. Tickets are €5 and available here, so bring along a mat and find your inner zen.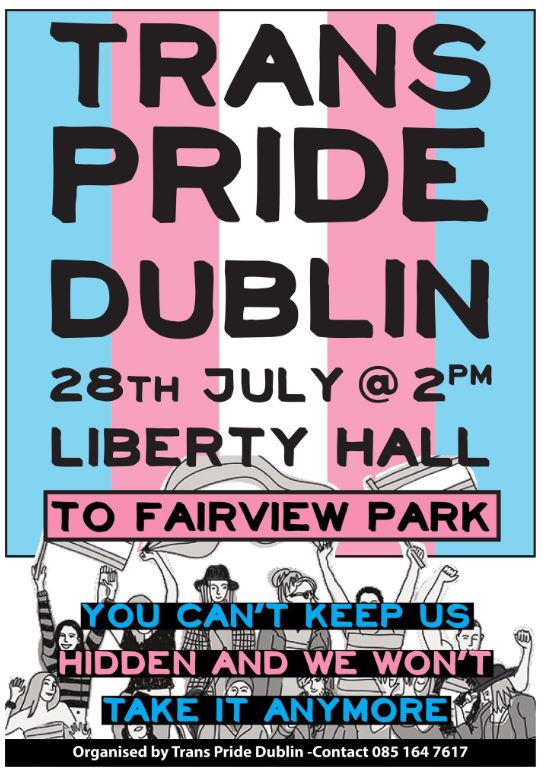 5. Show some Pride
Dublin's first ever Trans Pride parade is being held on Saturday, starting at 2pm at Liberty Hall and ending up at Fairview Park. The latter location is symbolic as it was where the city's first Pride parade was held in 1983 as a response to the murder of Declan Flynn. Come and show some support for our trans sisters and brothers.
6. Hit the pictures
If you haven't seen Mamma Mia! Here We Go Again yet then eh, what have you been doing?But if you're feeling a little reminiscent and wanna catch a classic, The Stella Theatre are showing The Devil Wears Prada on Saturday at 12.50pm (grab tickets here) or The Lighthouse Cinema are showing The Dark Knight all weekend long (tickets here).
Thank god it's Friday, are we right gals?
Have your say
More like this