Hold On To Your Knickers, Girls: The Actual Spice Bus From Spice World Is Now On Airbnb
Time to practice your delivery of "AND I'M VICTORIA MALCOLM."
Every Spice Girls fan worth their salt adores Spice World, the 1997 comedy that follows the group as they prepare for a massive gig in London.
Charmingly tongue-in-cheek, the film stars recent Oscar nominee Richard E Grant as well as a slew of celebs like Elton John, Stephen Fry, Meat Loaf, and Roger Moore. It ridiculous and it is iconic and we will not hear a word otherwise.
Much of the film takes place aboard the group's double decker Spice Bus, which is basically a house on wheels with areas to match each girl's persona.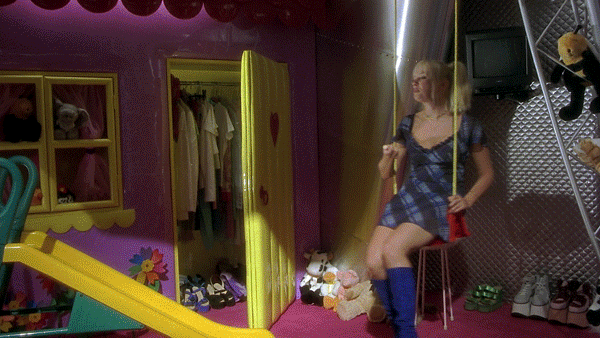 Many of us have dreamed of boarding the Spice Bus – and now, that dream is a reality. The actual bus from the film has been made over as an Airbnb, and will be available to rent in Wembley Park, London during the reunion tour stop at Wembley Arena.
It's still exactly the same as it was on the outside, but the interior has been transformed into a grown-up Spice paradise.
The living room downstairs features a 'Girl Power' neon light, vintage 90s mags and Union Jack cinema chairs. The driver's seat is still there, but unfortunately, Meat Loaf will not be joining you for the stay.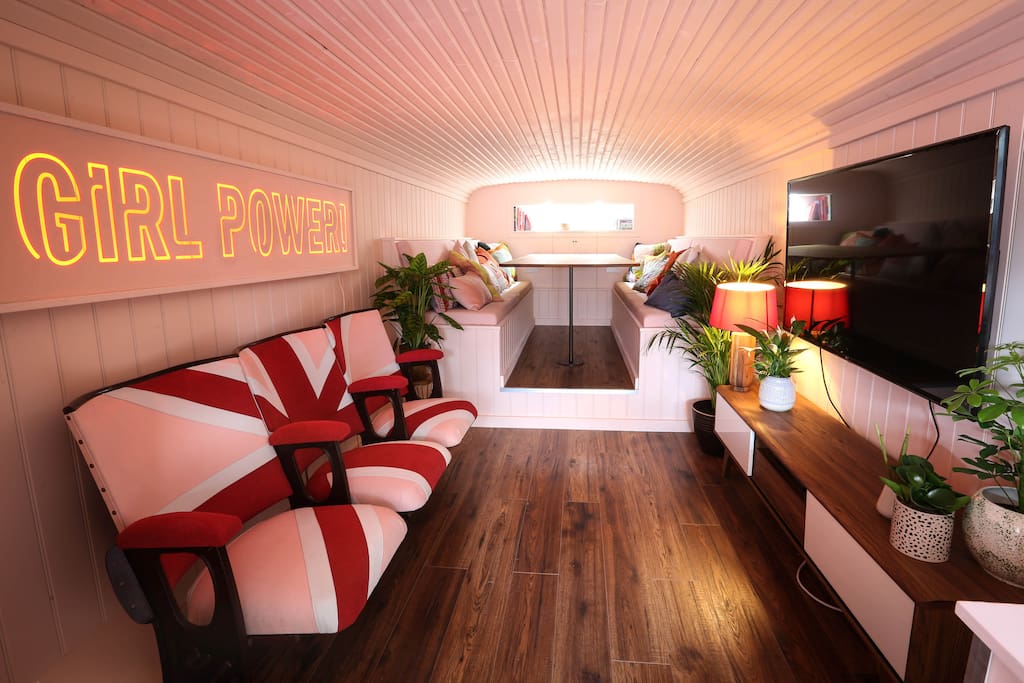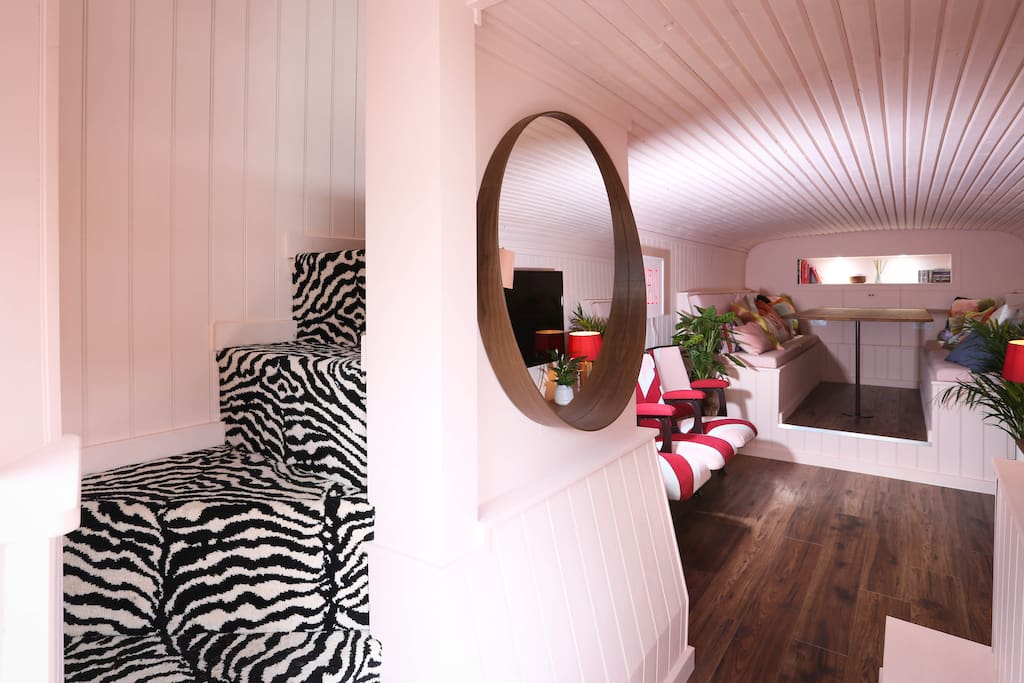 Upstairs, there's a dressing area where you can decide between the little Gucci dress, the little Gucci dress, or the little Gucci dress, and a master bedroom that nods to Scary Spice's love of animal print.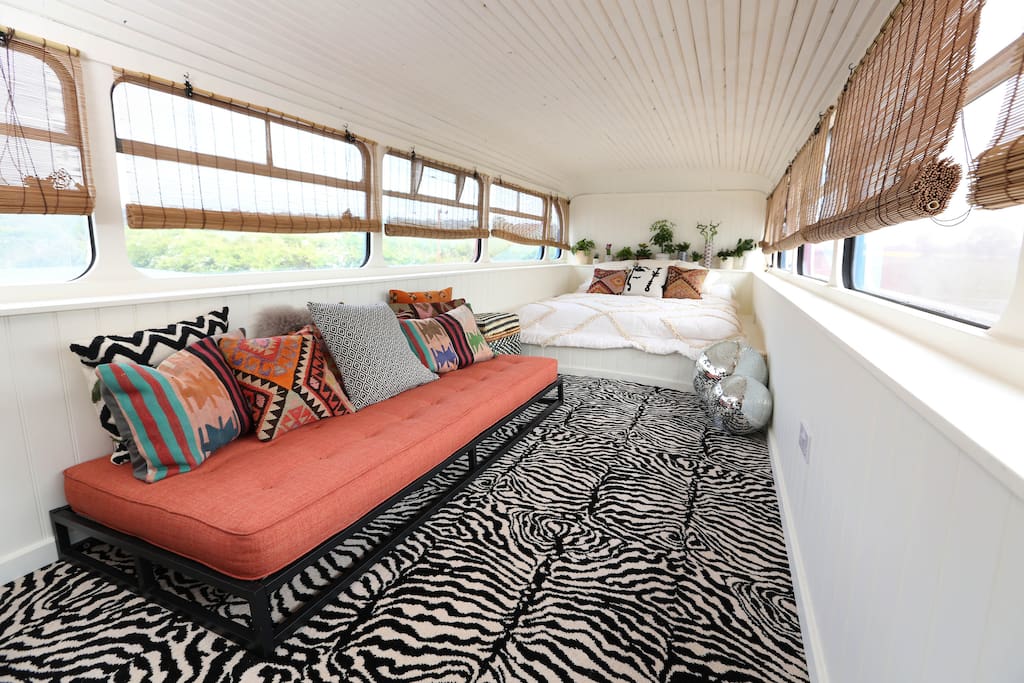 The host is superfan Suzanne Godley, who renovated the bus with her boss:
We've worked hard over the past few months to turn the bus into a home, in keeping with its legacy, and I'm so excited to open it up to the public. Being part of this project has been like a dream come true and I can't wait to meet other Spice Girls fans through this experience.
The bus is currently only available to rent on June 14 and 15 at £99 a night, with the potential for more dates to come. If it's what you want, what you really really want, you best get on it…
Have your say
More like this