Women's Aid Launch Campaign To Highlight Signs Of Relationship Abuse Among Younger People
Most young people feel it's difficult to spot the signs of abuse in relationships.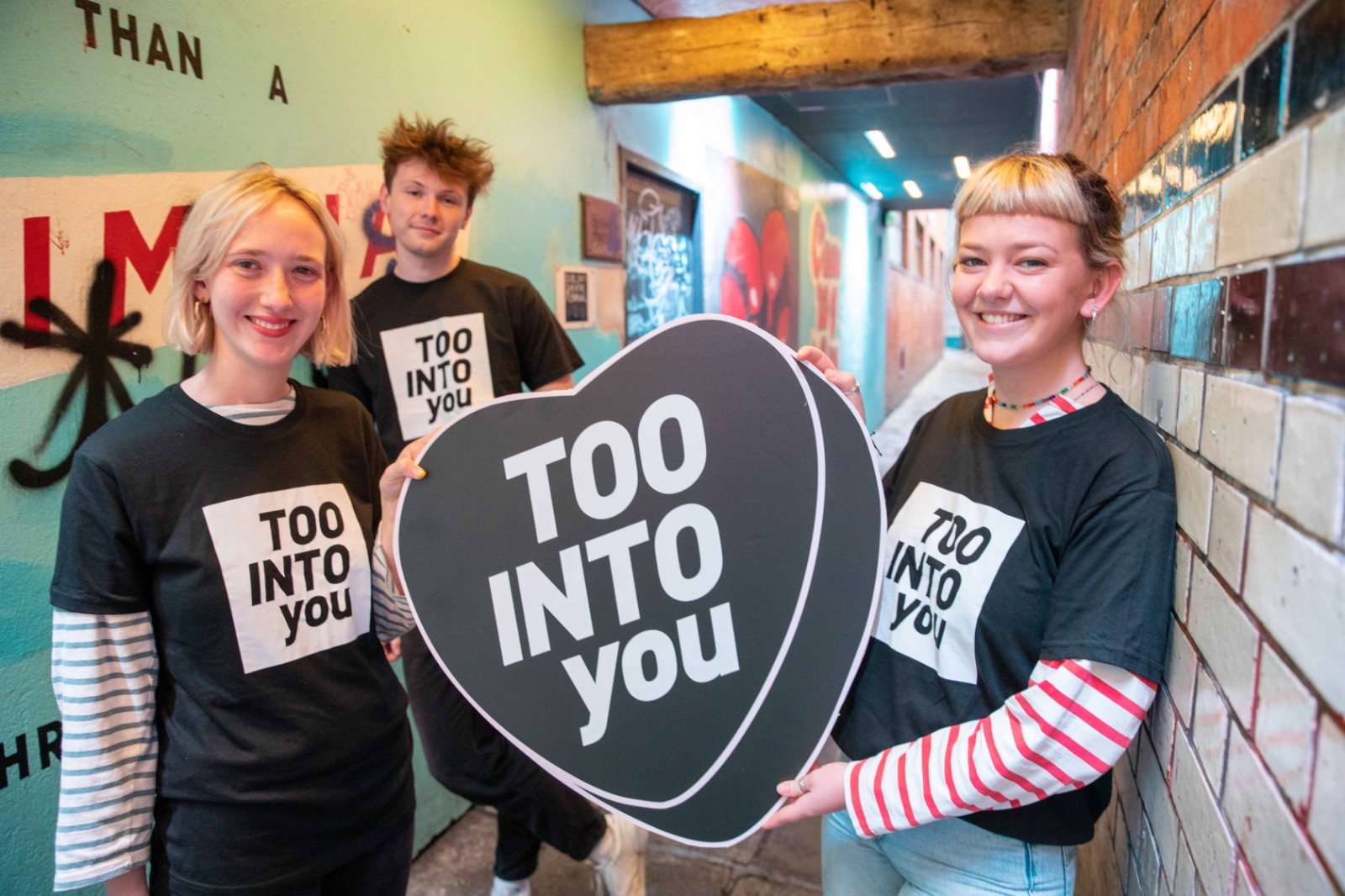 Women's Aid have launched a new campaign which raises awareness of intimate relationship abuse amongst the younger generation, specifically young women between the ages of 18-25.
The organisation, which has been helping women and children in Ireland since 1974, know through their research that 1 in 5 young women and 1 in 11 young men in Ireland have experienced intimate relationship abuse.
Intimate relationship abuse is a term which describes abuse which may occur in someone between this age group, that happens outside of the traditional domestic setting. It refers to a pattern of behaviour used by someone in an intimate relationship with someone that involves either physical, emotional or sexual abuse.
The campaign, which is called Too Into You, wants to raise awareness of this type of abuse, as although it is common many are not aware of the signs.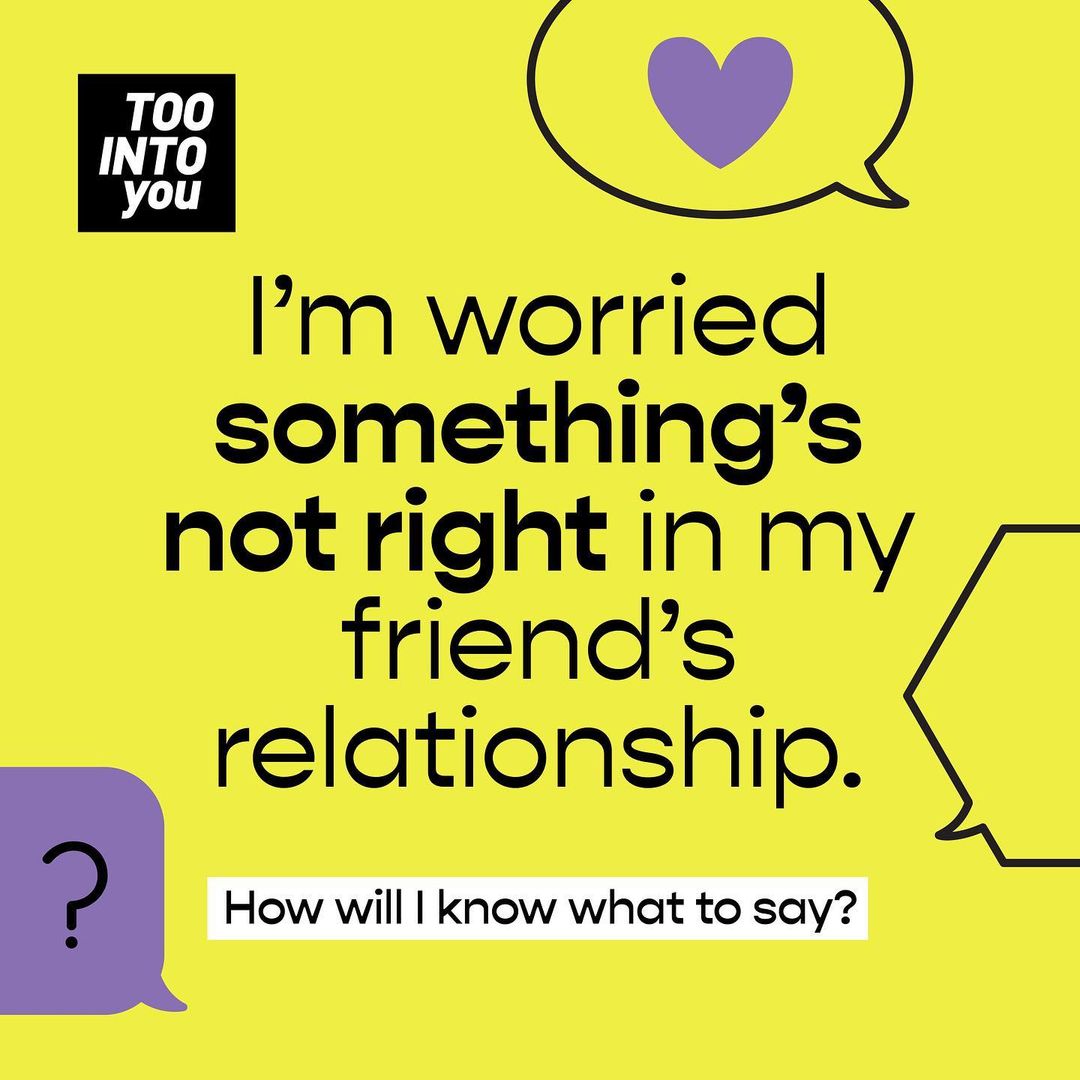 The results of their research show that;
The study found that the majority of young people feel a responsibility to intervene if they are concerned a close friend might be experiencing intimate relationship abuse (86%).
However, very few young people believed it is easy to spot the signs of abuse in a friend's relationship (16%).
Half of young people (53%) were not aware of that sharing intimate images without consent was now against the law and were not aware of specialist supports for intimate relationship abuse (50%).
With a whole host of well known faces involved including Roz Purcell, Tolu Makay, Keelin Moncrieff, and Killian Sundermann the campaign aims to educate men and women about how abuse can manifest in number of different ways.
One example of how it could be overlooked or seemed insignificant was that if a partner is getting jealous frequently or looking through their phone and asking for their passwords, these are warning signs for abuse.
This is not only for people to spot signs within their own relationship, but also to be aware if it happening to a friend or family member. Using the hashtag #YesItsAbuse, will help young people spot the signs of abuse and help them feel more confident in carefully checking in on their peers if they are worried about them.
Sarah Benson, Chief Executive of Women's Aid shared; "We found that while a high number of people had experienced abuse or knew someone who had, just 16% of young people believed it is easy to actually spot the signs of abuse."
"Many young people think that signs of abuse can be kept hidden and therefore, harder to spot amongst their friendship group."
The organisation have also launched its Too Into You Public Awareness Campaign which includes a valuable new resource on how to help a friend who is an abusive relationship.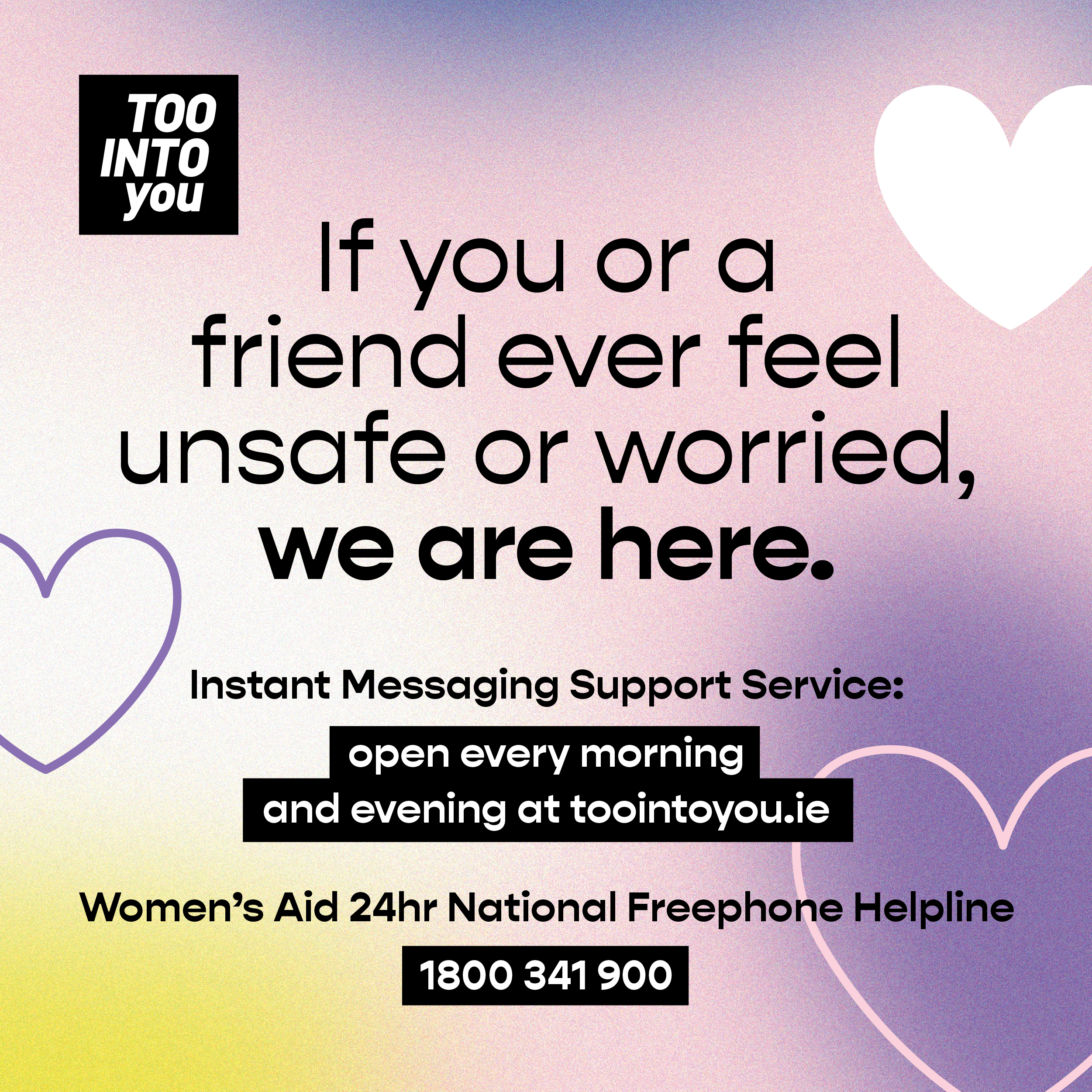 There are supports available at TooIntoYou.ie including their free and confidential instant messaging service, their 'Help a Friend' tool. or you can call the Women's Aid 24hr National Freephone Helpline on 1800 341 900.
Have your say
More like this