20 Things You Probably Didn't Know About Your Fave Rom Coms
Get ready, fact fans.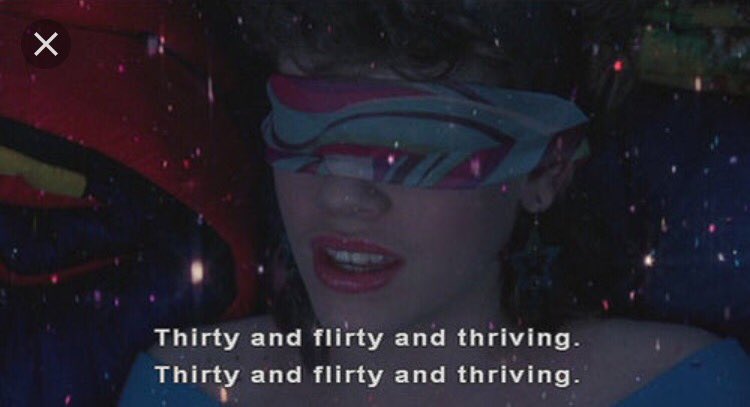 1. The actress who played young Jennifer Garner in 13 Going On 30 also played young Jennifer Garner in Ghosts of Girlfriends Past.
2. Dustin Hoffman says his cameo in The Holiday was unplanned – he was driving by the video store where they were shooting and decided to drop in and see what was going on.
3. Alicia Silverstone really didn't know how to pronounce 'Haitians' in that scene in Clueless, but they kept it in because it's just so Cher.
4. Leonardo DiCaprio improvised the now-iconic "I'm the king of the world!" line in Titanic.
5. Renée Zellweger did a month's work experience at a publishing house to prepare for the role of Bridget Jones. She went in under an assumed name, and no one recognised her.
6. In Legally Blonde, Elle Woods got 179 in her law school admission test – the perfect score is 180, meaning Elle was in the top 0.1% of applicants.
7. Hugh Grant didn't want to do the dance scene in Love, Actually (director Richard Curtis said he was 'hugely grumpy' about it) because he didn't think it was 'prime ministerial'.
8. Tom Hanks produced My Big Fat Greek Wedding and both Mamma Mia films. Thank you Tom Hanks!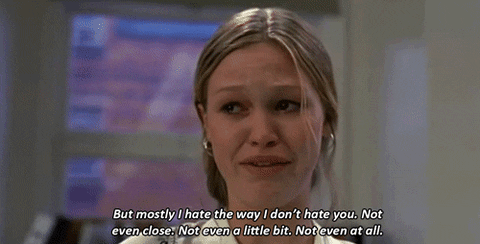 9. The tears Julia Stiles cried as she read her poem in 10 Things I Hate About You were unplanned and very real. Aw! Also: Heath Ledger improvised playing with the bunsen burner in his introductory scene.
10. Both Reese Witherspoon and Luke Wilson are wearing wigs in the graduation scene of Legally Blonde. It was shot a little while after filming wrapped – Reese had cut her hair, and Luke had shaved his head for The Royal Tenenbaums.
11. The necklace Richard Gere gives to Julia Roberts in Pretty Woman was worth $250,000, and an armed guard had to stand behind the camera during filming.
12. Also, Julia Roberts' head was superimposed on to her body double for the poster. You will never unsee this now.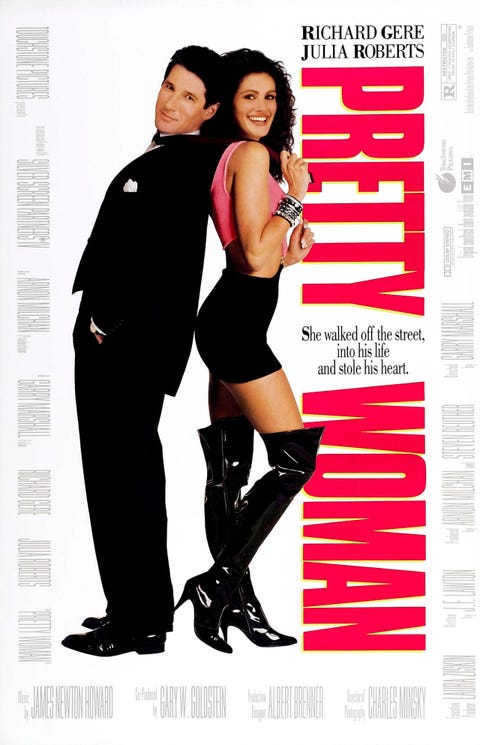 13. Jennifer Lopez appears on two magazine covers in 13 Going On 30 which is funny because she was going out with Ben Affleck, who would later marry Jennifer Garner.
14. Billy Bob Thornton has a fear of antiques (no idea) and Hugh Grant used to taunt him with pieces of furniture on the set of Love, Actually and watch him freak out.
15. The wrestling scene between Sandra Bullock and Benjamin Bratt in Miss Congeniality took 12 hours to shoot. Can you imagine?
16. And every time Michael Caine fluffed a line Sandra would shout "TAKE HIS OSCAR AWAY". LOL.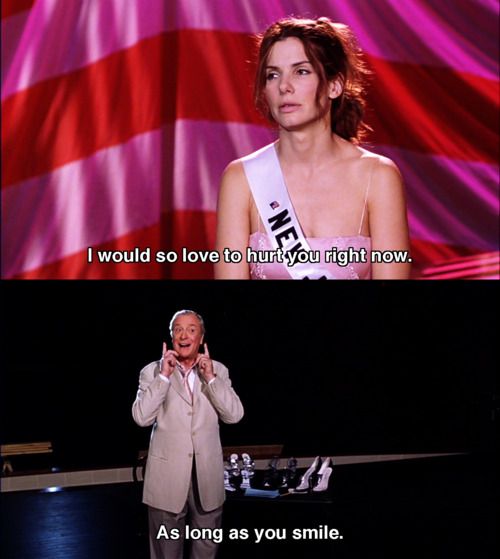 17. Rachael Leigh Cook didn't like how the kiss scene was going in She's All That, so she blinked a lot, assuming they wouldn't use that take in the film… but they did.
18. M Night Shyamalan – maker of The Sixth Sense, Signs, and Split – claims to have ghostwritten the script for She's All That. The writer denies it.
19. Brittany Murphy was a virgin who couldn't drive when she said "You're a virgin who can't drive" in Clueless.
20. And the fake orgasm scene in When Harry Met Sally was all Meg Ryan's idea. The minx!
Have your say
More like this