6 Instagram Dogs Who Are Embracing Halloween In All The Right Ways
Happy Dogoween!
Lots of you might look forward to seeing cute kids and babies dressed up on this wonderful day each year. I, however, live to see dogs and other various animals in Halloween costumes. What will brighten your day more than seeing a tiny, non-threatening animal dressed up as something scary? I'll answer that question for you – absolutely nothing.
To get you through this miserable hump day, we scoured the internet for the best dressed Halloween puppers that will be sure to get you in the festive spirit.
Get excited.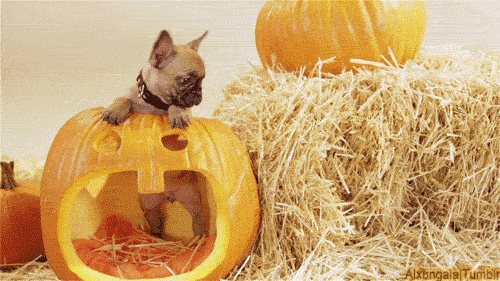 First on the list is this little nugget named Kuma. He's a Shih tzu and Pekingese mix and is dressed as a GHOST.
Next up are these two cheeky Corgis, Ralph and George, who are dressed as pumpkins ?
For extra effect here they are as witches. Spooky.
Here we have Norbert, a cross between a Chihuahua, Cairn Terrier & lhasa Apso. Here he is dressed as crayon.
This here is Sheriff Elroy. He's a baby Havanese just out here fightin' crime on Halloween.
We surely couldn't forget about Doug the Pug, or should we say…Doug the Pugkin.
Last but not least are my personal fave, the three weenies. Here are Winston, Finley, and Theodore, three long-haired Dachshunds dressed as spooky little ghosts. Simple, yet affective.
If this didn't get you in the Halloween spirit we're at a loss as to what will.
Have your say
More like this