9 Books To Read Before They're Turned Into Movies Next Year
Put 'em on your list!
As is to be expected from Hollywood these days, a good chunk of the films coming out next year are adapted from bestselling books. All the more reason to add them to your reading list, TBH.
Here are nine books to sink your teeth into before they hit our cinema screens.
The Rhythm Section by Mark Burnell
Yep, this is the film Blake Lively was working on in Dublin earlier this year. Remember Ryan Reynolds pulling the piss out of her?
She plays a woman who assumes new identities to track down the people responsible for the death of her family in a plane crash – Jude Law and Sterling K Brown also star. Out February 2019
The Goldfinch by Donna Tartt
This sprawling novel follows the life of Theodore Decker who, after surviving a terrorist bombing at an art gallery as a boy, finds himself in possession of a priceless painting of a goldfinch. Ansel Elgort will play Theo, with Nicole Kidman and Sarah Paulson taking supporting roles. Out October 2019
Little Women by Louisa May Alcott
Greta Gerwig and Saoirse Ronan reunite for an adaptation of the classic novel, which centres on the coming-of-age of the March sisters in Civil War-era America. The story has been committed to film tons of times, but this version has one hell of a cast: Saoirse, Meryl Streep, Emma Watson, Timothée Chalamet, and Laura Dern all feature. Out January 2020
The Sisters Brothers by Patrick deWitt
John C Reilly and Jaoquin Phoenix play a pair of brother assassins sent to murder a gold prospector, only to discover he has a chemical formula that reveals the exact location of gold in the riverbeds. Capers with Riz Ahmed and Jake Gyllenhaal ensue. Out April 2019
Boy Erased by Garrard Conley
Get ready to weep at this film, based on the real life experiences of author Garrard Conley. Lucas Hedges stars as a boy forced to enter a gay conversion therapy programme after being outed by his religious parents, played by Russell Crowe and Nicole Kidman. Out February 2019
The Woman in the Window by AJ Finn
It's been a while since we've had a good soapy thriller in the cinemas, hasn't it? Amy Adams takes the lead in this adaptation of the 2017 bestseller about an agoraphobic woman who sees something she shouldn't from the window of her apartment. Out October 2019
The Knife of Never Letting Go by Patrick Ness
Chaos Walking is the first in a trilogy of films based on Patrick Ness' YA novels, with Spider-Man's Tom Holland and Star Wars' Daisy Ridley going on the run in a dystopian world where everyone can hear each other's thoughts. Out March 2019
All The Bright Places by Jennifer Niven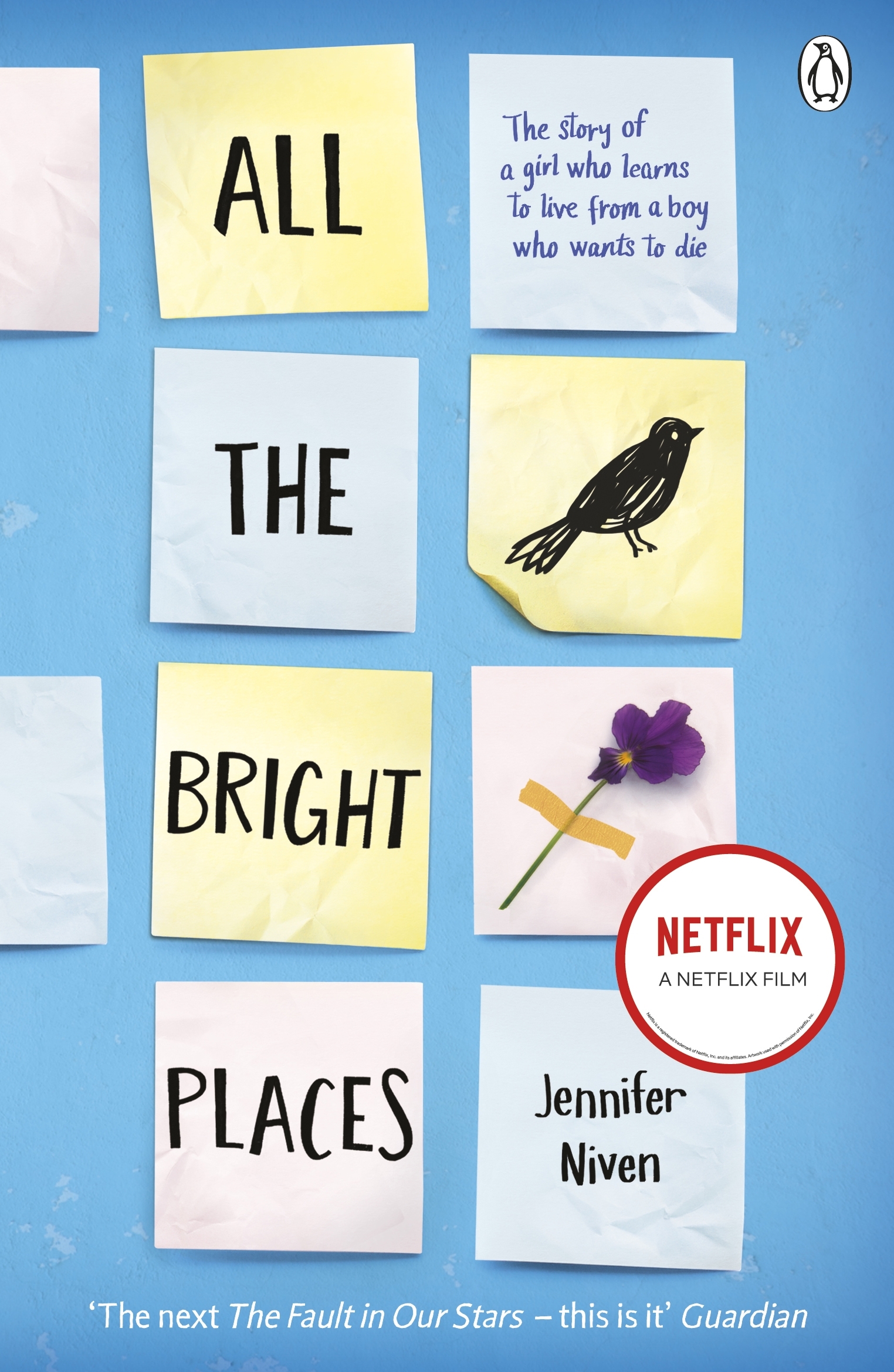 A soppy teen romance in the vein of The Fault In Our Stars, All The Bright Places tells the story of "a girl who learns to live from a boy who intends to die". Er, grim. Elle Fanning and Justice Smith play the two lovebirds. Release date TBC
Artemis Fowl by Eoin Colfer
Almost 20 years after its release, the iconic Irish children's book is getting a film adaptation. It's been in the works since the book originally came out, pretty much, so this has been a loooong time coming. Newcomer Ferdia Shaw plays Artemis, with Judi Dench and Josh Gad also starring. Out August 2019
Have your say
More like this