A Beginners Guide To Introducing Butt Stuff Into Your Sex Life
Don't knock it till you try it.
When we hear the words "anal sex", our first thought immediately jumps to the concept of P-in-A sex, an idea that can be literally terrifying to someone who has never dabbled in it before. However, something a lot of people don't realise is that you don't have to go full penetrative sex to introduce the concept of butt stuff. Throwing a finger or toy into the mix can add lots to your sex life and become something you wish you'd tried ages ago. Promise.
If you want to try something new and spice up your sex life but don't know how to go about it, follow our beginners guide to trying butt stuff and you'll be laughing.
How to introduce the idea to your S/O
One of reasons a lot of people have the same boring and unfulfilling sex is because they're too embarrassed to tell their significant other what they really like. If you're thinking "how do I tell my boyfriend I want a finger in my ass?", the answer is: just say it. The only way you get what you want in this life is by asking for it my loves, so go for it.
If you're not that brave, a good way of introducing the concept of new things is to start with a question, especially if it's a relatively new relationship and you're weary your ideas might scare them off. Try "have you ever done anal before?", if the answer is yes, find out how they liked it and go from there. If the answer is no, chances are they'll return the question and you can say you wouldn't be against trying it. Conversation, people.
Do it with someone you trust
I personally wouldn't recommend getting into butt stuff with a one night stand unless you're super experienced. If you're a first timer, try it with someone you trust and feel comfortable talking about your sex life with. The anus can be a sensitive area if not treated kindly, so take it easy and maybe don't go fumbling down there with a drunken stranger.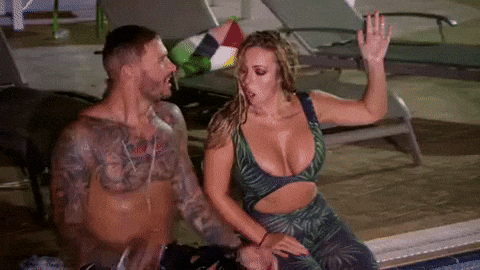 A finger is your new BFF
The best way to get comfortable with ass stuff is to start with a finger. The anus doesn't lubricate itself like the vagina (glorious), so lube is a must. A good position to try is you on top while your partner reaches around and pops their finger in from behind, that way you can try it while also getting a bit of vaginal stimulation..it's a win win.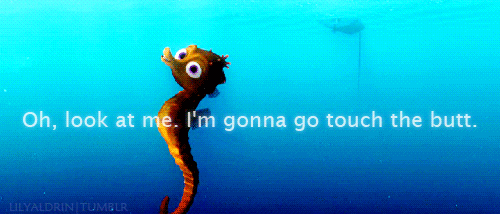 Keeping it clean
One of the biggest butt stuff turn-offs for a lot of people is the assumption that it's dirty. If you're super paro about getting involved in ass play because you think it's messy and embarrassing, you have nothing to worry about. As long as you've showered that day and aren't, er, unwell, everything will be clean as a whistle. Poop doesn't just reside in the bum-hole, you know.
Besides, if your fella is up for it he knows the risks, and if anything does go wrong you can have a giggle about it after. It's times like these that make relationships stronger.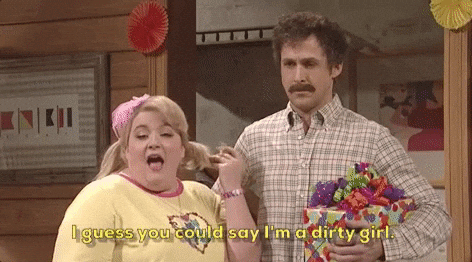 Try rimming
If you're getting bored of the finger, take your oral sex to another level with a bit of rimming. You might feel a bit vulnerable with someone's face in your ass – listen, we get that, but you can incorporate rimming into your regular old oral sex without literally presenting them the butt. They can just mosey on down there..chances are they've already gotten pretty close before, so just give it a go. You can also try it before any actual anal penetration to warm you up and get used to having something/someone in that region.
Have your say
More like this
INSTAGRAM
This error message is only visible to WordPress admins
Error: API requests are being delayed for this account. New posts will not be retrieved.
Log in as an administrator and view the Instagram Feed settings page for more details.
Latest News
Gracias Father! Here Are The Perfect Photo Gifts For This Father's Day