A Sneak Peek Into Doireann Garrihy's New TV Show
We can't wait to see more!
Doireann Garrihy will be back on our screens very soon.
She'll be joined by her 2FM co-hosts, Carl Mullan and Donncha O'Callaghan.
Following on from their successful hidden camera show that aired as a one-off special on Christmas Eve, they have been given free reign with a full season of the show.
Yes, The Full Irish Hidden Camera Show is back as Doireann, Carl and Donncha wreak havoc on unsuspecting members of the public.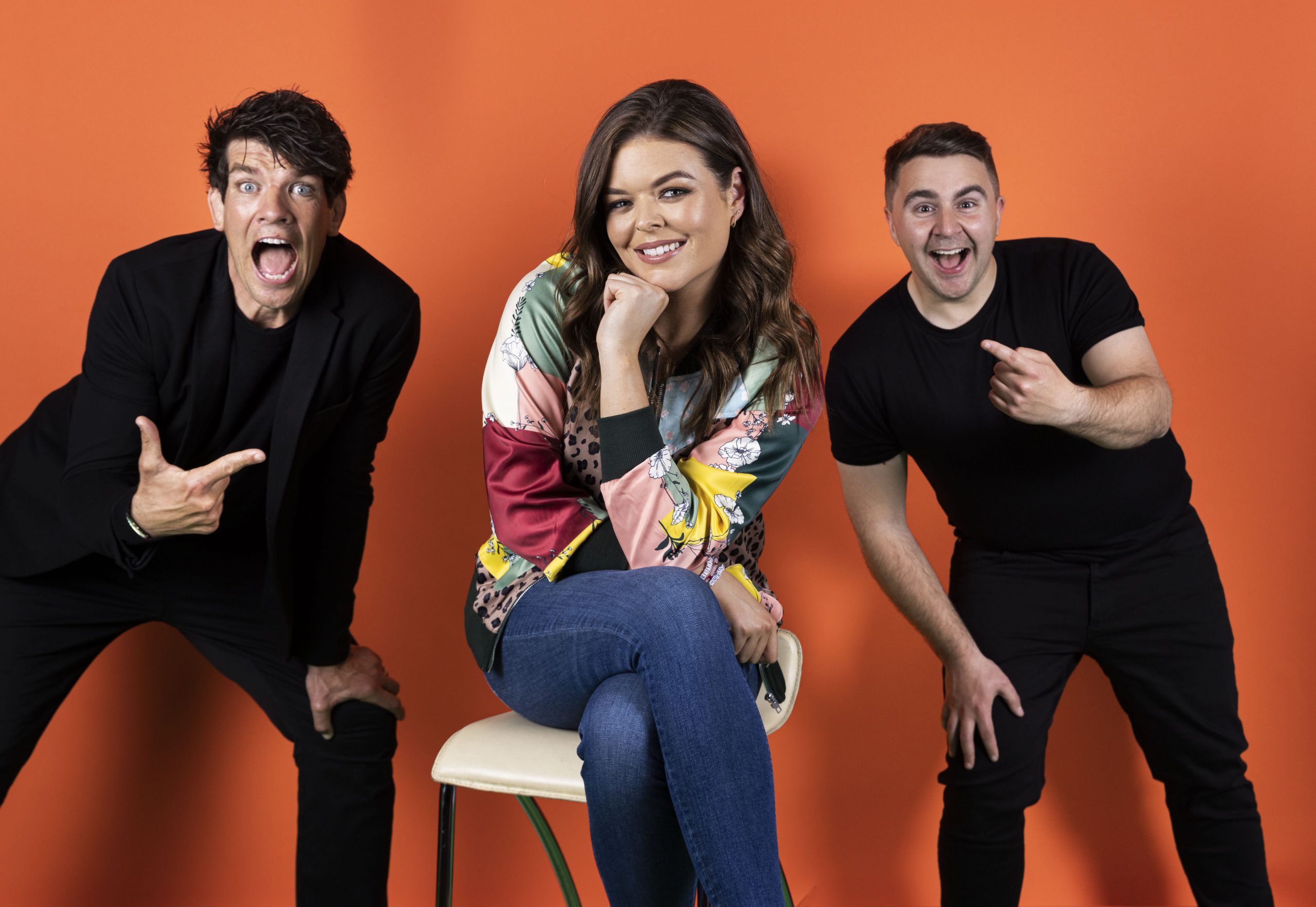 And now we have our first look at the show.
A dog-tastic Instagram account shared a picture of Doireann and Carl together donning wigs and makeup to disguise their identity.
Doireann was seen wearing a black suit with a wig styled in a black bob with a fringe and a pair of glasses. While Carl is sporting a tracksuit and baseball hat as they got to play with the dogs!
"Will work it for treats!" they captioned the post.
View this post on Instagram
"Thank you to Carl and Doireann (and all on set today) for showing us such a wonderful time today, kevin had such a great day!
"We hope Angie and Bertie enjoyed all the sniffs of Kevin when you went home!"
Carl commented on the post, writing: "The best boy."
We don't have an air date of the season, but it looks like they're working on the series as we speak so it won't take too long before we get to see the lads on our screen.
It comes after Carl welcomed his second child with his wife, Aisling. The couple named their daughter Éala, and fans were quick to rave about the gorgeous moniker.
Now Aisling is opening up about their daughter's beautiful name, admitting they nearly opted for something different.
"We had another name picked out, didn't take us long to change," she wrote on Instagram.
"I came across it through a friend from Boston. Told her I was going to steal it to add to our list."
The couple are already parents to two-year-old Daibhí.