Amy Huberman And Jane Seymour Join Friends For A Girls Night Out
What a cool girl gang!
Friendship goals!
Amy Huberman and Jane Seymour enjoyed a fun girls night with their friends this weekend, sharing pictures on social media the pair seemed super close and comfortable taking pictures and having a lot of laughs.
Amy posted an Instagram photo praising Seymour's youthful look saying "Casually lolling that @janeseymour may actually get ID'ed at the bar because she looks 15″.
"She's 30 years older than me and looks like someone I went to college with! Total ride", she continued on her stories. This is true Jane looks amazing, please share your skincare routine if you're reading this xx
Both women looked absolutely gorgeous in summery dresses making us all want to have a night out with our besties.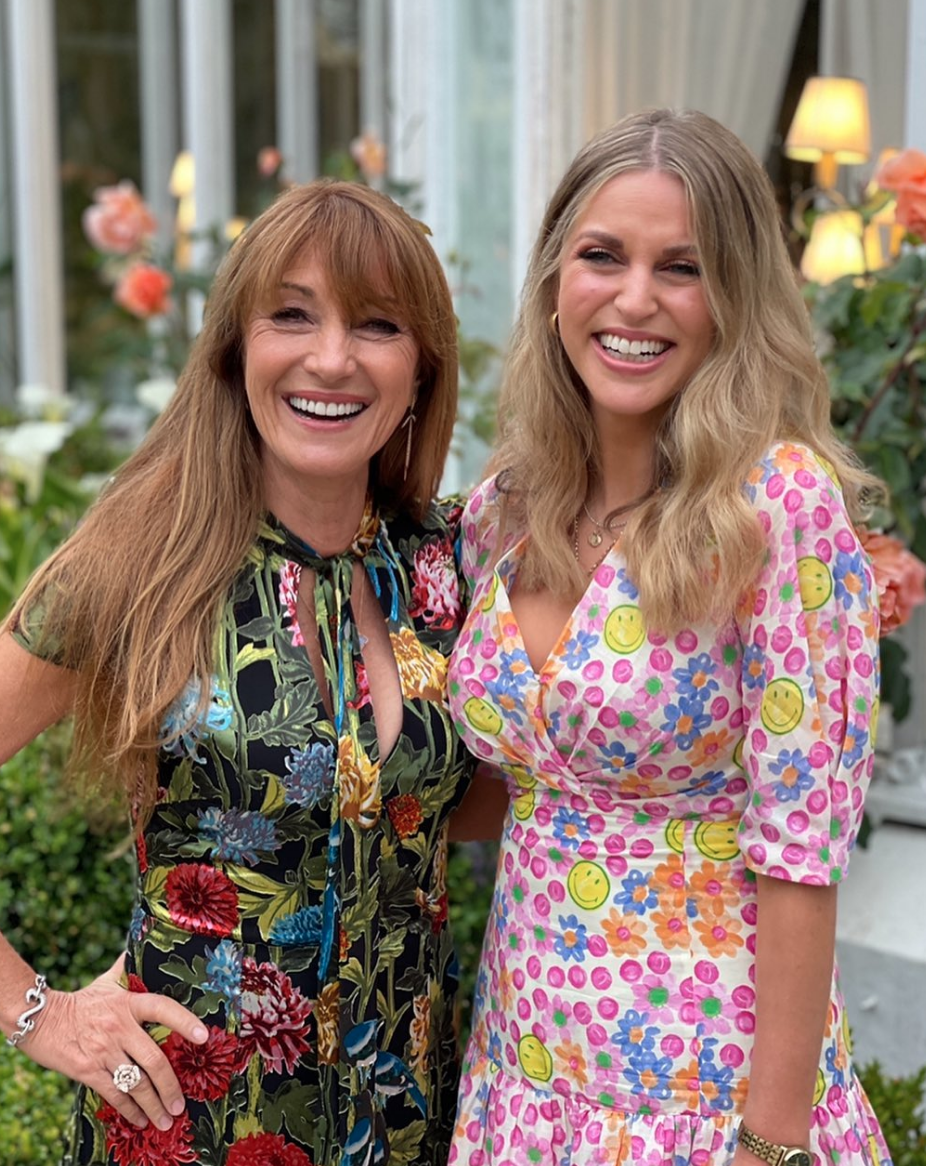 Jane captioned her picture, "Finally an evening off, so we had an amazing girls night out! 😄 What a wonderful start to the weekend…" The two were joined by three other friends for the night and Huberman shared her excitement to get a night out saying in an Instagram caption, "Kept singing "Mum's not coming home" to the tune of that football chant in my head for most of the evening and would have happily sat in a field after dins til 3am chatting. Sweet mystery t'was nice to be out all the same 💕"

Jane and Amy met on set of their new series Harry Wild,  and seem to have really hit it off on and off set. Jane has previously attended a BBQ night with Amy and her husband Brian O'Driscoll in their Rathmines home.
Jane took to Instagram to share what a great time she had, posting a picture of the dinner party gang looking happy and full of laughs, the party also included filmmaker John Butler.
She captioned the picture, "We had a lovely outdoor BBQ with the incredibly talented rugby star @brianodriscoll cooking for us! 😋 It was nice to spend time with @amy_huberman, @scottiehoc, @mrjohnbutler, and the great comedian @phlaimeaux! It's also fun to know I'm now the "envy of Ireland" for knowing Brian, who is a fantastic chef by the way!"
We love seeing these talented ladies grow their friendship, keep the pics coming gals!
Have your say
More like this