Ben Foden Has Admitted He Cheated On Una Healy, But Says It's Not The Only Reason For Their Split
The rugby player spoke about their divorce in a new interview with The Guardian.
Ben Foden has admitted that he did cheat on wife Una Healy, but this was not the only reason for their divorce.
The couple separated last year after six years of marriage when it was revealed that Ben had been having an affair – he subsequently moved to New York to play for Rugby United.
In a new interview with The Guardian, Ben spoke for the first time about their split, and his treatment by the British media.
At the moment, anything that's published about me is never very good. And pretty rightly so, because I was the one who committed adultery. But at the same time, it wasn't the only reason for our divorce to go through. It's not ideal but we're very amicable.
He also addressed the Bumble account that popped up just weeks after the affair was revealed, saying Una was in on it the whole time.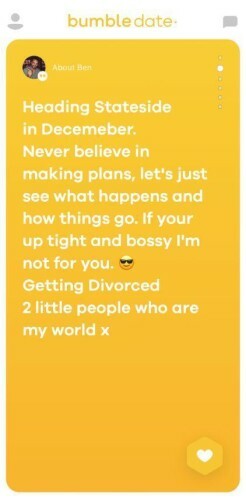 "[Una and I] were sort of joking about dating. So I loaded up Bumble, and we did the profile together, joking around," he said, admitting that he wasn't expecting it to make the papers.
It's not ideal but at least I can laugh about it and especially so with Una. If she hadn't known about it I can see it would have been a bit of a knife in the back. But we were messing around, so we can laugh and she can call me a bit of an idiot.
Ben and Una have two children together – Aoife, six, and Tadhg, four – who live with their mother in Tipperary.
The Saturdays singer has moved on with former Limerick hurler David Breen, but previously said she hopes she can remain friends with Ben.
"Of course I want to stay friends with Ben," she told Closer magazine. "He's the father of my children and he's in my life forever, so hopefully one day we can be friends."
Have your say
More like this