Love Island's Greg O'Shea Shares 'Embarrassing' Story After First Date
I mean, we feel that.
View this post on Instagram
Love Island's Greg O'Shea has opened up about his past dating struggles, admitting that despite his good looks and charm, it isn't always easy for him to find love.
Sharing a smiling snap of himself on Instagram, Greg captioned the the image:
"When you send that risky text and she doesn't leave you on read."
Fans and followers of the 25-year-old wasted no time in taking to the comments section, questioning if the Limerick native has ever been left on read.
Getting honest about his dating history, Greg admitted that the last date he went on the girl didn't reply to his message afterward.
Sharing the embarrassing story in his comments section, he said:
"Lads I'll tell you an embarrassing truth. The last person I went on a date with left me on read the first time I messaged her and I had to do the shameful second message. Very humbling."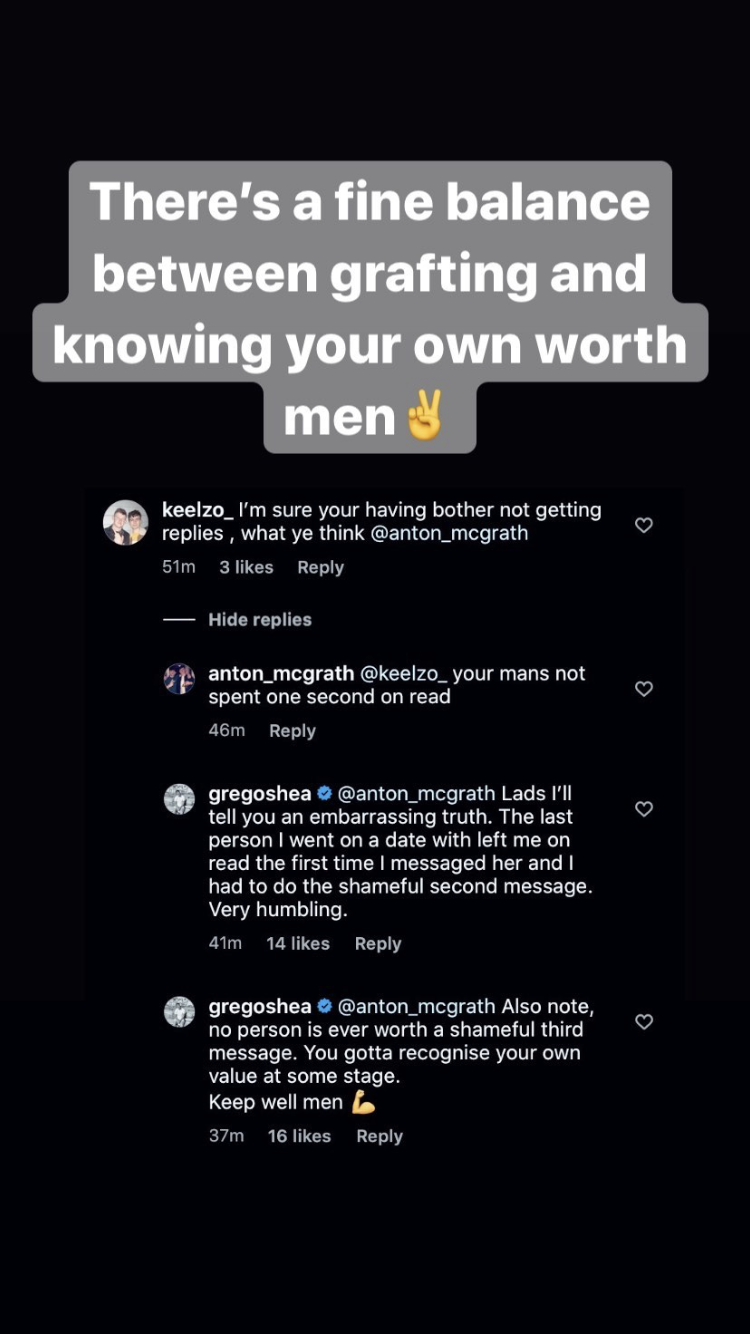 Greg then went on to remind the two boys in the comments section that it's important to know your worth when dating, as getting knock-backs is, unfortunately, part of the process.
"Also note, no person is ever worth a shameful third message. You gotta recognise your own value at some stage. Keep well men," he added.
Although having received a slice a humble pie recently, Greg has set tounges wagging lately, as fans suspect he may have a new lady in his life. Sharing a snap with the caption 'OMW Bae', many assumed that he was hinting at visiting someone special.
Only time will tell.
Have your say
More like this