Vogue And Joanne Looked Unreal At Baby Otto's Christening
Fans were thrilled when Vogue Williams shared a glimpse at her youngest son, Otto's christening day. And they were even more thrilled that Joanne McNally was there too.
Posting photos from with big day, dad Spencer was seen kissing baby Otto, and posing with Vogue, for a lovely snap of the christening boy with his parents.
Captioning his post Spencer wrote: "Otto's Christening. Great kid, full of character and always smiling. We love you."
Sharing some details on her Instagram stories, Vogue revealed her gorgeous outfit for the special occasion, wearing a beautiful all white ensemble, with a white maxi skirt, a white jumper, and finishing off the look with white leather-look boots. She completed the look with gold jewellery.
As for the man of the hour, baby Otto was actually wearing an Irish designer for his big day, donning a piece by Paul Costello. This was actually a family hand-me-down, being the same gown his brother Theodore wore for his christening.
Vogue explained: "Otto is wearing Ts old christening gown that [Paul Costello] made for him."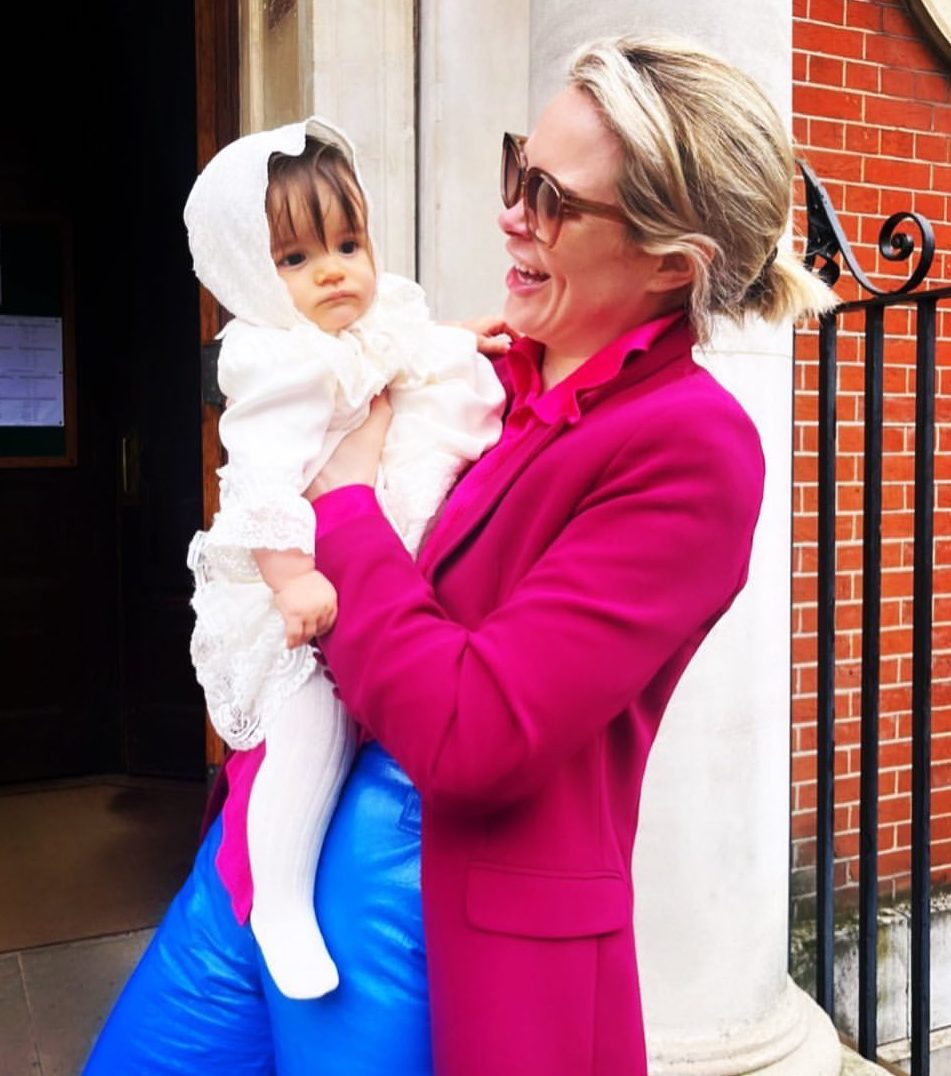 Also in attendance was My Therapist Ghosted Me co-host, Joanne McNally, who joined the family for their special day. The comedian played an important part during the big day, as she is actually one of baby Otto's godmothers.
Sharing a snap of herself and her godson, she wrote: "Am I the most engaged, reliable godmother of all time? No, but am I willing to change my ways for my tiny Victorian, famine baby godchild Otto? Also no .. (only kidding welcome to heaven baby Otto everyone loves you )".
Re-sharing the snap of Joanne and the christening boy, Vogue promised to give fans the inside scoop on their big occasion, during her and Joanne's next podcast episode.
She said: "Well well well, we have a lot to discuss on the pod [Joanne McNally]".
For the christening, the comedian wore blue leather-look trousers and a fuchsia jacket.
Scroll for more photos