Here's Why Chrishell And Jason Kept Their Relationship A Secret In The Last Season Of Selling Sunset
"I followed her lead on things, and I respected her decision making"
View this post on Instagram
The much anticipated season 4 of reality real-estate show Selling Sunset has landed all of a few weeks. And while the 10 episodes were filled with plenty of drama, all thanks to a certain Mrs. Quinn, there was one storyline fans were looking forward to that appeared to be missing.
The story of how Oppenheim boss Jason and real-estate agent Chrishell came to be wasn't covered in the latest season of the show. Despite their apparent blossoming relationship we see on social media, their romance seems to be strictly behind the scenes only, with Jason explaining why:
"I think when [a relationship is] public, it puts a lot of just added pressures and publicity and opinion," he told US Weekly. 
Sharing that the decision to keep things quiet was mostly Chrishell's, he continued:
"I think it's nice to kind of start a relationship in the way that normal relationships kind of grow and progress. And that's just between two people."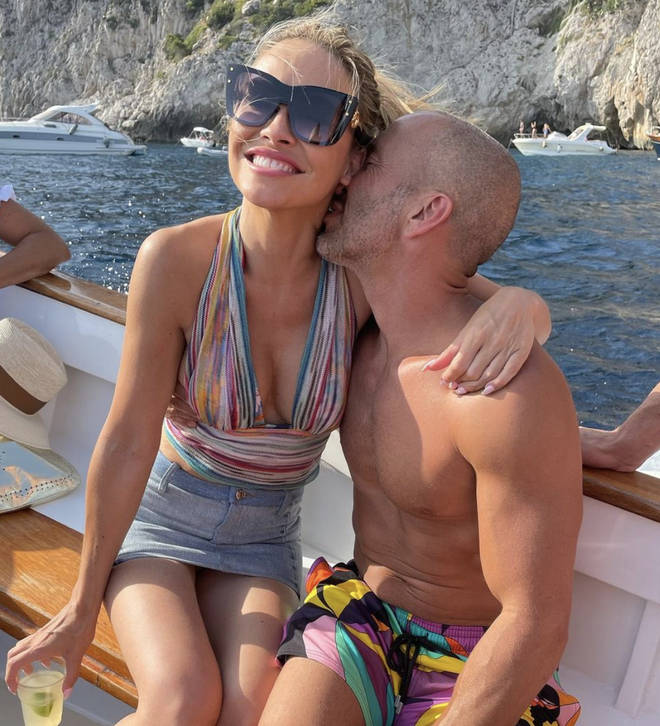 "I think that we were both more comfortable with that approach, and I liked that. I followed her lead on things, and I respected her decision making on that. I think that that's the right approach for anyone."
So, will we be seeing the two linking up in season 5 of the show, or will be that be under wraps too? The season is expected to land on Netflix soon, with no exact release date yet. What we do know is that season 4 and 5 were filmed in succession, meaning it shouldn't be too long to go before we get to devour the next.
View this post on Instagram
And if the trailer for the season is anything to go by, we can expect to see things between Chrishell and Jason steam up on screen. Eventually, the pair say they needed to tell the rest of their coworkers about their romance, and thankfully, they were all supportive:
"We told some close friends, but if you want to keep something private, you have to generally not tell too many people. It's hard to keep a secret amongst a lot of people," said Jason.
"Everyone was super supportive"
Have your say
More like this