Here's Why People Are Not Happy With Kevin Federline Right Now
"Kevin posting those videos proving once again Britney is such a good mother"
Britney Spears fans are not very pleased with her ex-husband Kevin Federline at the minute.
It comes as Kevin posted a video to social media which shows Britney scolding their two children, Sean, 16, and Jayden, 15.
The video shows Britney chastising her children some years ago. Walking around her bedroom and unaware that she was being filmed by her sons, Britney can be heard saying:
"This is my house. If I want to come in here and give you lotion for your face because it's coarse … y'all better start respecting me, are we clear?"
"You all need to start treating me like a woman with worth. I am a woman, okay, be nice to me, do you understand?"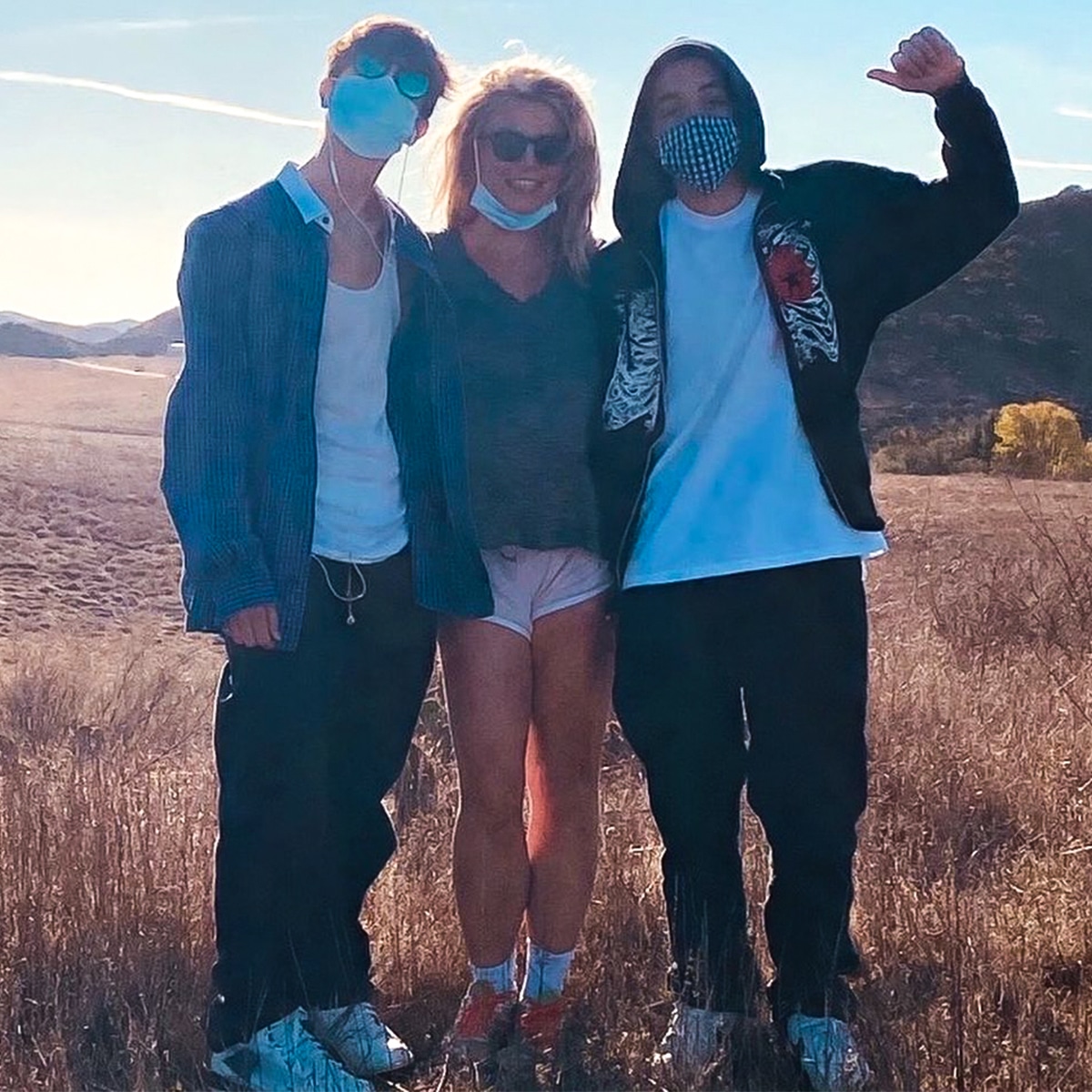 Another video was posted where Britney was giving out to her eldest Sean for walking into an ice-cream shop without wearing shoes. Explaining why she took his phone away from him as punishment, Britney said:
"I'm shocked as f**k with you and I don't know what to do. And I'm scared of you because you're weird because you're going through puberty. And I don't know what to say. But I do care more than you know."
View this post on Instagram
"I was in shock when I looked down on the floor (and saw him with no shoes on). Don't you think that's a little weird, your feet exposed in an ice-cream shop, in Alaska weather? Yeah, I think your phone should be gone."
Along with the videos, Kevin posted an explanation, claiming that he's sharing the footage with the public to 'expose the truth'. He wrote:
"I can not sit back and let my sons be accused in this way after what they've been through"
"As much as it hurts us, we decided as a family to post these videos the boys took when they were 11 & 12"
"This isn't even the worst of it. The lies have to stop. I hope our kids grow up to be better than this. #NeverFearTruth"
However, many feel that Kevin's videos are unnecessary. Taking to Twitter a lot of fans tweeted sharing their thoughts, saying that they feel Britney is simply doing her job as a parent in the videos.
Britney is literally just being a mom and disciplining her kids..WHATS WRONG WITH THAT??? maybe the kids are used to getting told yes they can do whatever they want at their dads house

— Cee • hag (@GetBackBritknee) August 11, 2022
Kevin posting those videos proving once again Britney is such a good mother. She won HARD today. pic.twitter.com/V9zWbIrdva

— Milton 🌹🚀 (@its_miltond) August 11, 2022
BREAKING: Britney Spears is a responsible parent who sets rules and boundaries with her children.

— Britney Stan 💕 (@BritneyTheStan) August 11, 2022
What in the world was Kevin Federline trying to prove with those videos????? Literally a mom normally parenting her kids????? Little brats are so damn sensitive. Lmao he shut off comments because everyone was on Britney's side

— Jess {fan acc} (@britneyxmariah) August 11, 2022
Have your say
More like this