Here's Your Ultimate Guide To What's On The Telly This Christmas
Breaking it down day by day.
From the TV listings so carefully compiled by our friends at TV Now, we've extracted the films and shows you're gonna want to watch over the Christmas period. Let's dive in…
Saturday December 21
The Santa Clause 2, RTE One, 6.35pm It's not the first one that we love so much, but we'll take it.
The Devil Wears Prada, Film4, 6.45pm By all means, move at a glacial pace. You know how that thrills me.
The Holiday, ITV2, 8.10pm Alert, alert! Now's your chance to watch Jack Black humming at Kate Winslet in a video rental store!
Circle of Friends, Virgin Media One, 10.30pm Circle of Friends is one of those cosy films we'll always watch when it's on. Fire on, tin of Celebrations, sorted.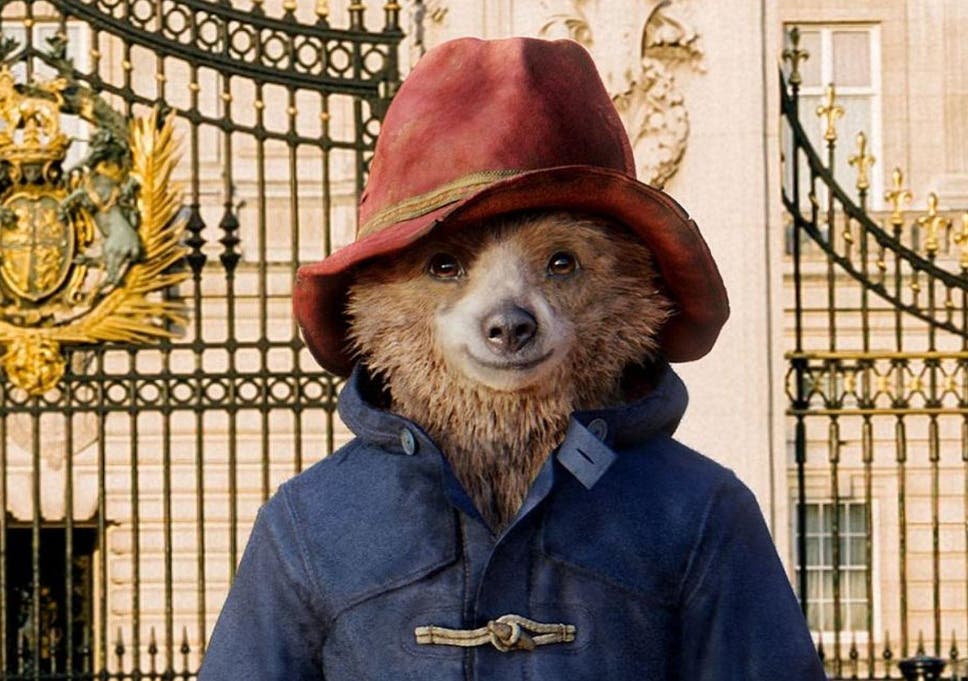 Sunday December 22
Les Miserables 25th Anniversary Concert, Sky Arts, 5.05pm Someone in your house will want to watch this. Maybe it's you.
Paddington, Channel 4, 7.15pm A lovely film for people of all ages, with an absolutely stacked cast: Ben Whishaw, Nicole Kidman, Hugh Bonneville, Jim Broadbent…
A Christmas Carol, BBC One, 9pm New drama series adapting the Dickens tale starring Guy Pearce as Scrooge, along with Andy Serkis, Tom Hardy, and Joe Alwyn.
Love Actually, ITV2, 9pm Love Actually on telly klaxon! Go go go.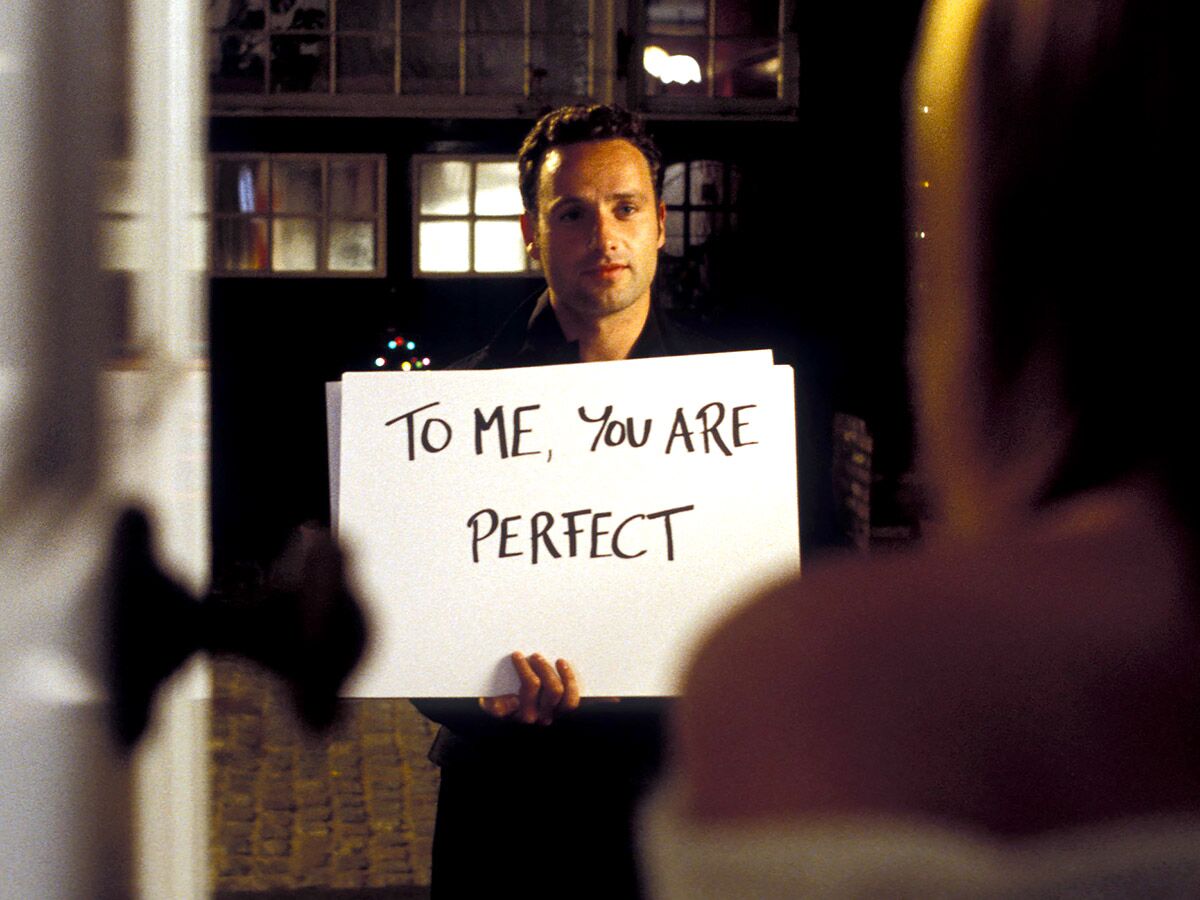 Monday December 23
Hugh Grant: A Life On Screen, BBBC Two, 9pm The actor looks back on his body of work in this interview.
Love Actually, RTE One, 9.30pm You have to chase a Hugh Grant interview with Love Actually. Of course.
Celebrity Crystal Maze: Christmas Special, Channel 4, 10pm A team of celebs (including Shirley Ballas, Scarlett Moffatt and Nish Kumar) take on the Maze.
Christmas Eve
Home Alone, RTE One, 3.50pm We still maintain that Lost In New York is better, but we'll never pass up the opportunity to watch either.
Beauty And The Beast, BBC One, 5.30pm It's the remake starring Emma Watson and Dan Stevens, but still, it's enjoyable.
The Big Christmas Rewind, RTE One, 6.20pm A host of Irish celebs (and their on-screen families) look back at the best of Irish Christmas TV.
The Holiday, ITV2, 8pm Look, it's our duty to tell you that it's on again. We wouldn't be doing our job otherwise.
Father Ted Christmas Special, RTE2, 8.40pm It's tradition.
Dirty Dancing, TG4, 11pm Nothing like a bit of Swayze to ease you into the Christmas Day madness.
Christmas Day
Strictly Come Dancing Christmas Special, BBC One, 4.40pm Former contestants including Debbie McGee, Joe Sugg and Mark Wright return to compete once again.
Paddington 2, RTE One, 7pm Surprisingly delightful sequel to the surprisingly delightful Paddington. Honestly, watch it. It's a treat.
The Great Christmas Bake Off, Channel 4, 7.10pm Paul, Prue, Sandi and Noel bring four bakers back to the tent to compete in festive challenges.
Gavin & Stacey Christmas Special, BBC One, 8.30pm The one we've all been waiting for. The beloved sitcom returns with the families spending Christmas in Wales. Oh! What's occurring?
First Dates at Christmas, Channel 4, 9pm The action relocates from the city to a cosy pub for some festive dating.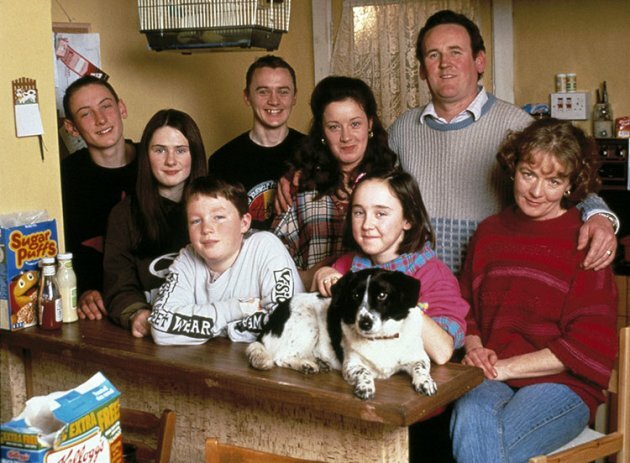 St Stephen's Day
The Snapper, Virgin Media One, 9pm Another Christmas tradition! You have to watch this stone cold Irish classic whenever it's on. Snip snip, Burgess.
Big Fat Quiz of the Year, Channel 4, 9pm Jimmy Carr asks an all-star lineup of celebs (including Richard Ayoade, Noel Fielding and Maya Jama) the big questions of 2019.
Bridesmaids, ITV2, 9pm Always a LOL, even on the twentieth rewatch.
Bridget Jones' Baby, RTE One, 9.25pm A very worthy third instalment of the series, featuring Renée Zellweger as a pregnant Bridge with two possible baby daddies.
Friday December 27
No Planet B: The Day We Took The Dáil, RTE One, 7.25pm Documentary following three young Irish people passionate about fighting climate change.
The Man From UNCLE, Virgin Media Two, 9pm Extremely enjoyable Cold War-era action film, starring Armie Hammer, Henry Cavill and Alicia Vikander.
Fifty Shades of Grey, RTE2, 9.30pm Eh… maybe don't watch this one with your parents.
Ant-Man, BBC One, 11pm Paul Rudd is a master thief given a suit that allows him to shrink to the size of an ant. Hijinks ensue.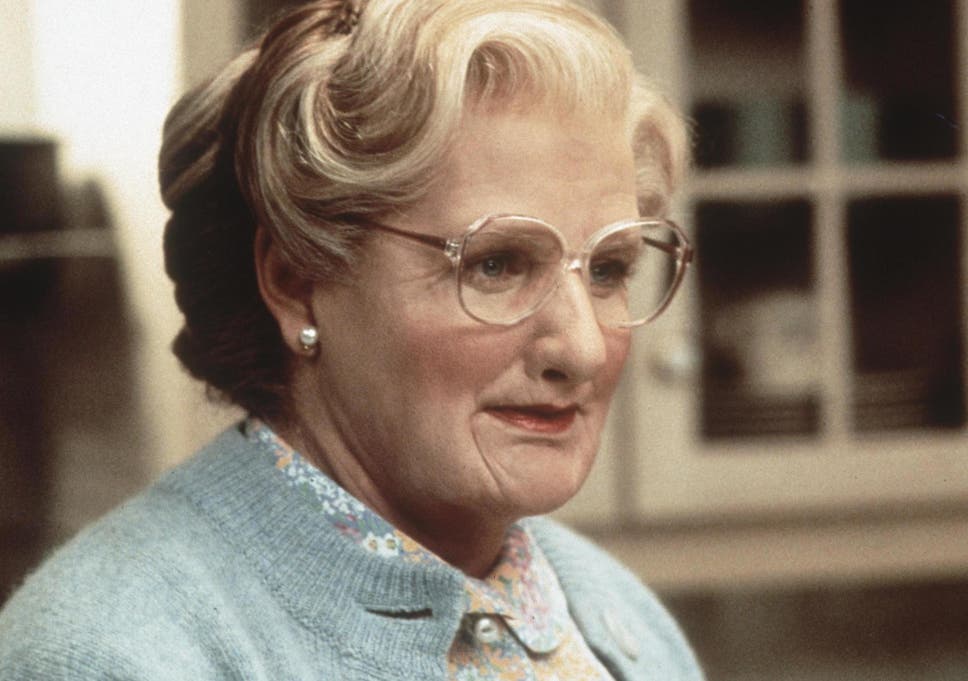 New Year's Eve, Tuesday December 31
Mrs Doubtfire, RTE2, 6.25pm We're jumping to NYE because TV basically goes back to normal from the 28th to the 30th. And Mrs Doubtfire is on!
Billy Elliot, BBC Two, 9pm Will never not cry at this film.
Una Healy's New Year's Eve Party, RTE One, 10.25pm Una is joined by the RTE Concert Orchestra for a special gig with The Waterboys, David Gray, and Brian Kennedy.
Jools' Annual Hootenanny, BBC Two, 11.15pm Is it New Year's Eve without Jools Holland counting you down? He's joined by Stormzy, Rick Astley, and Stereophonics.
New Year's Day, Wednesday January 1
The Lion King, Channel 4, 6pm Let's just forget the 'live action' one ever happened and enjoy the animated classic, shall we?
Leaving Limbo, RTE One, 6.30pm This documentary follows two best friends and former asylum seekers as they prepare to sit their Leaving Cert. Timely and important.
The Great Festive Bake Off, Channel 4, 7.40pm The cast of Derry Girls compete for the coveted title of Star Baker. We cannot WAIT for this.
Dracula, BBC One, 9pm From the makers of Sherlock, a new drama telling the iconic story of the blood-sucking Count.
Have your say
More like this