'How Will Everyone Know My Best Life Is Better Than Theirs?': Dublin Girlo Attempts A Digital Detox
What happens when an Internet Hun really takes a break from the 'gram? Our columnist finds out.
It's the morning after my birthday weekend and I am wrote off. I have the usual hangover where I hate everyone and the thoughts of facing the world are giving me serious anxiety. I have a limp from falling in five inch heels on Georges Street trying to get a taxi and I have the "Awh, I was texting you mad shit at four in the morning" shame with the bloke I'm riding.
I have an foul case of honeymoon cystitis too. There is nothing like pissing razor blades to make
your Monday morning now is there Huns, and the worst part is I can't tell him I am pissing razor blades cause it's too soon for that and when he tries to ride me later I'm gonna have to make it all about him.
As if I spent €35 on a blow dry to tie it up in a pony two days later and I don't even get an orgasm at the end of it. My birthday usually fucks with my head but this year it hasn't. Is that because I am, for the first time in my life, in a job I really enjoy and am loving it, or is it because I am riding a bloke who's dick is so big when he pulls down his boxers it actually makes a 'dong' noise as it pops out? Who knows Huns.
Or is it because for the last two or three weeks I have taken a break from the internet? This wasn't intentional. I ended up bed bound for five days dying sick. And while I was out of my mind on codeine and sleeping for 15 hours at a time I could not have been bothered to log on to the 'gram and
see everyone's perfectly posed 'best lives' while I was on a no shower binge because I couldn't actually hold my own body up.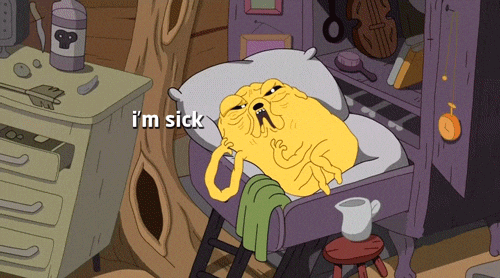 I love social media. I am a full blown addict if I am being honest. The thoughts of going to a gig or out for a night when I look stunnin' with less than 20% battery stresses me out. How will everyone know I look great? How will everyone know I am getting the ride and not shot down for once in my life? How will everyone know my best life is better than theirs?!
While I was having my little internet detox I got a lot of mails on Twitter and the 'gram asking where was I gone and what was going on. Why was I being so quiet? And the answer is, I just wasn't in the humour, Huns. The thoughts of trying to think of something funny to post about drowning in my own sweat or watching everyone's 400 second long story at the latest blogging event 'living their best lives' while I was actually at home in tracksuit bottoms that have holes in them and smelt like cheddar cheese just couldn't be entertained. So I signed out. I put my phone down and sweat to death in peace without any judgement… except from the bloke who climbs me like Everest, who got to see the real me in all my glory.
There is nothing wrong with flaunting your best life in your followers' faces and there is nothing wrong with logging out of the matrix for some 'me time' either. I did enjoy my little break but now that I'm back to full health and no longer weeing blood, I'll be back to ripping the actual piss out of myself all day long. Stay Stunnin' Huns!
Have your say
More like this