Insta Creep: Cork Blogger Lisa Jordan Has Revealed Her Baby Daughter's Name Via Hair Clip…
What all the celebs are up to on social, from A to Z listers.
In our gossip column, we indulge our nosiest desires and delve deep into what the celebs (and 'celebs') are doing on social media. Who's tweeting and deleting? Who's shady faving? Let's find out.
A hair extensions company has apologised after getting called out for making a mean meme about Jordyn Woods.
Bellami Hair got flack for re-posting a meme about Jordyn's new, shorter hairstyle, which read: "When Kylie Jenner stops paying for your lifestyle, including your hair extensions."
The brand captioned their post: "Bad hair is just one betrayal away. These memes have us loling."
This is racial and dusty

— Sinclaire (@snclre) March 12, 2019
Instagram users immediately criticised the post, pointing out the racist connotations of describing Jordyn's natural hair as 'bad', and the fact that they hadn't featured any other black women on their page.
Bellami took down the post and issued a long apology to the model, which read:
We believe that all hair types are beautiful especially naturally hair, we did not want to hurt or offend anyone with our post but just intentions are not enough… We never wanted to target or insult anyone who chooses not to wear our products.
Yikesyikesyikes.
Lisa Jordan has revealed the name of her newborn daughter… via hair clip. Swear to god, these reveals are getting more and more creative.
The Corkonian influencer gave birth to a baby girl just two days ago, saying she "can't even begin to describe" the love she feels for the newest member of her family. She didn't divulge the name at the time, but we guess she was waiting to be able to do this:
Bowie! A unique name for a baby girl, but we'll roll with it. Congrats!
You may have noticed that Miley Cyrus is on a throwback binge all this week, sharing photos from her days as a Disney star.
Lots of her fellow Disney kids pop up, including Demi Lovato, Selena Gomez and the Jonas Brothers:
— Miley Ray Cyrus (@MileyCyrus) March 11, 2019
Miley and Nick Jonas of course had a teenage romance, and he messaged her to tell her he was enjoying the trip down memory lane.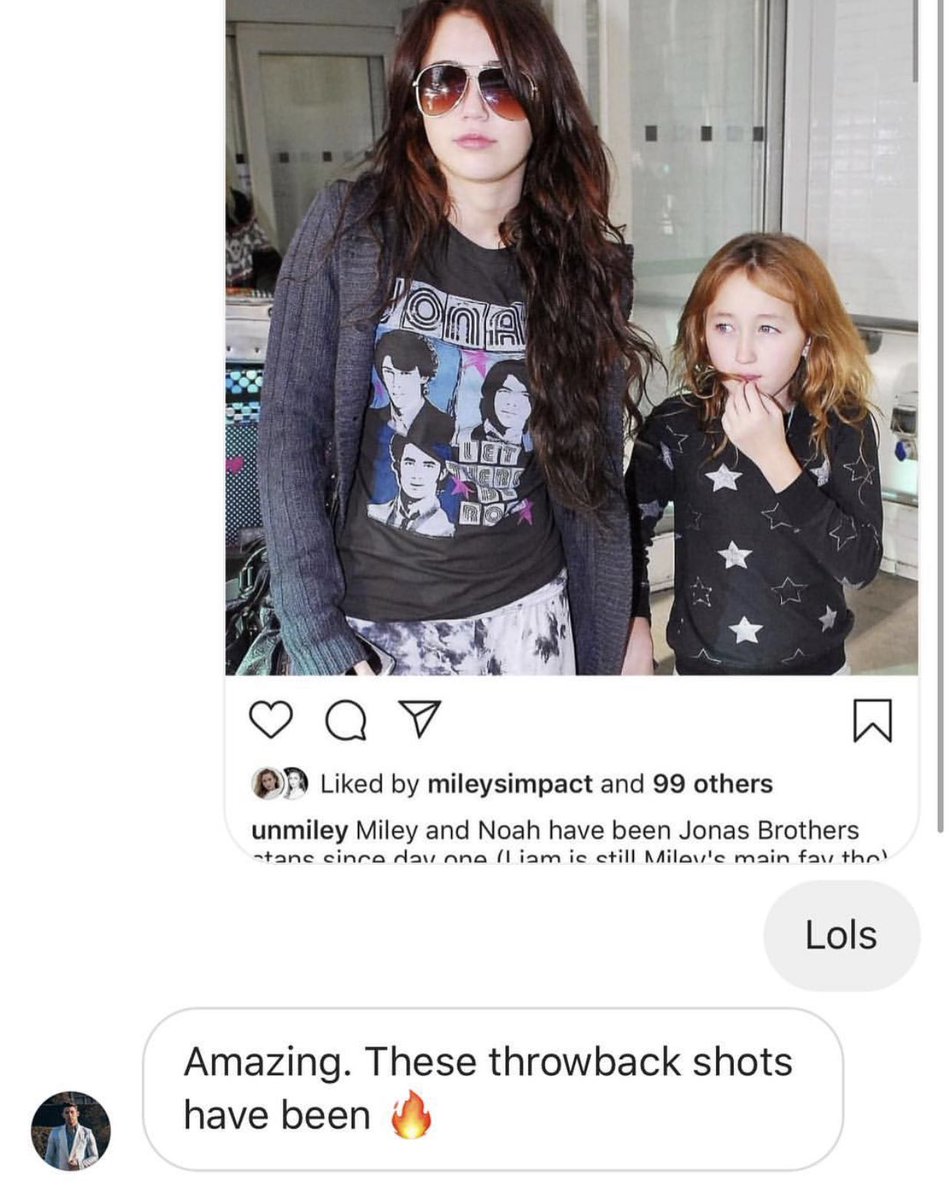 Nice to see they're on good terms now – we heard 7 Things, OK? We KNOW he broke Miley's heart back in the day.
Nick's wife Priyanka Chopra has also been enjoying the look back on the Jo Bros heyday, commenting under one pic: "Lol. Hahaha… Hubby is right. These posts r *fire emoji*."
Some Twitter users have noted that the use of 'hubby' seems pointed:
that Hubby is so aggressive SKDJJSKS pic.twitter.com/sdzs6rfuQm

— janie (@fierceSUCKER) March 12, 2019
Yes yes, Miley may have been his girlfriend as a teen but YOU are his wife now, Priyanka. We get it.
And now it's time for… #FBF
The best celebrity throwback photos of the week. 
#TBT ?? pic.twitter.com/UIJbN8Eyqg

— K A C E Y M U S G R A V E S (@KaceyMusgraves) March 8, 2019
Do you love Kacey yet? Why the hell not? The Grammy-award winning country songstress regularly lights up our life on social media, and this #TBT is no exception. The hat. The uncomfortable grimace. The tiny guitar/mandolin/ukulele. We love it all, and we're going to listen to Golden Hour now. You should too.
Have your say
More like this