Insta Creep: JVN Met Sophie Turner, And There Was So Much Squealing…
What all the celebs are up to on social, from A to Z listers.
In our gossip column, we indulge our nosiest desires and delve deep into what the celebs (and 'celebs') are doing on social media. Who's tweeting and deleting? Who's shady faving? Let's find out.
Jonathan Van Ness met Sophie Turner, and there was much squealing. 
JVN is one of the Fab Five on Queer Eye, yes, but he also hosted a Game of Thrones recap show called Gay of Thrones, so you could say he's a big fan.
In fact, he was so star struck, he just walked away from her:
Sophie Turner and JVN meeting for the first time is the most pure and wholesome thing I've ever seen pic.twitter.com/LGwN0TZOok

— Brett S. Vergara (@BrettSVergara) August 27, 2019
Absolutely love her hollering "JOE! JOOEE!!" so he can come and meet Jonathan too. Can we go on a night out with her? She seems fun.
Victoria and David Beckham are currently on holidays with Elton John and husband David Furnish, as you do.
They're sailing around France on a luxurious yacht, and clearly spending so much time with Elton has influenced David B's fashion choices:
He looks great, to be fair?
Victoria and David F, meanwhile, are starting a Barbra Streisand/Barry Gibb tribute act:
Their rendition received the approval of Babs herself, which is all anyone could ever want in life, really. Oh, and to be rich and famous on a yacht, of course.
Love Island's Kaz Crossley has hit back at ex Josh Denzel after he allegedly mocked her new boyfriend's eye injury.
Kaz is now dating another former Islander, Theo Campbell, who was sadly blinded in one eye after a freak accident while they were on holiday in Ibiza.
He's recovering well, but as you can imagine, it's not a nice situation at all:
Yesterday, Kaz's followers accused Josh of mocking Theo's injury in a now-deleted post – it reportedly featured the now ubiquitous meme of RuPaul's Drag Race star Jasmine Masters accidentally hitting herself in the crotch and saying "And I oop…"
"Sounds about right. Funny he decides to message a private sob story after he deleted it," Kaz responded. "Luckily Theo couldn't care less about Josh's indirects, as we have now lost count."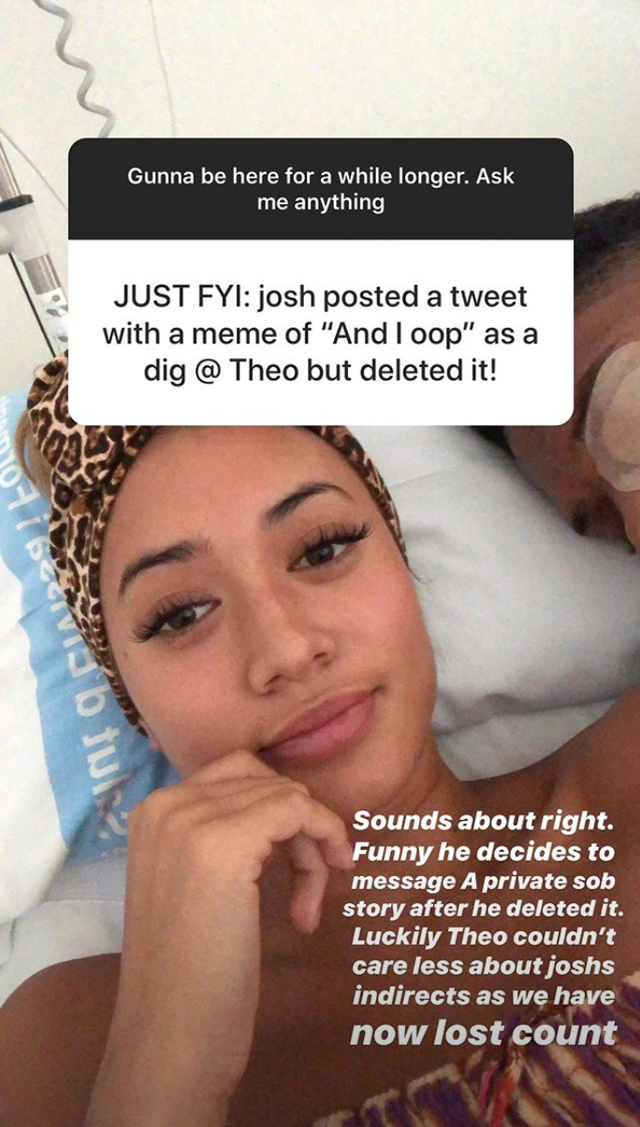 Ooof. Not a good look for Josh here. But we're sure it's all a big misunderstanding…
And now it's time for… #WilloughbyWatch
Charting the public's obsession with what Holly Willoughby is wearing.
It's been a while, hasn't it? But Hol has been on her holly-days, and taking a break from the hellhole that is her Instagram comment section. However, she's come out of hibernation to post about her new collab with Marks and Spencer – and this dress is very nice indeed. It's €80, and could be dressed up for work or made casual with runners.
"Don't think you need any more money Holly??? What would your parents think??" is one commenter took from this. We haven't missed these people.
Have your say
More like this