Insta Creep: Kim Kardashian's Christmas Decorations Are Lacking A Certain Festive Cheer…
What all the celebs are up to on social, from A to Z listers.
In our gossip column, we indulge our nosiest desires and delve deep into what the celebs (and 'celebs') are doing on social media. Who's tweeting and deleting? Who's shady faving? Let's find out.
Kim and Kanye's Christmas decorations are severely lacking in festive spirit, much like everything else in their beige palace.
Kim has been giving peeks at their seasonal decor over the past few days – their tree is all white, with just lights and absolutely no ornaments:
The walls, meanwhile, are lined with strange fabric… trees? It's hard to know for sure. They all look like a combination of tampons and cotton wool balls to us.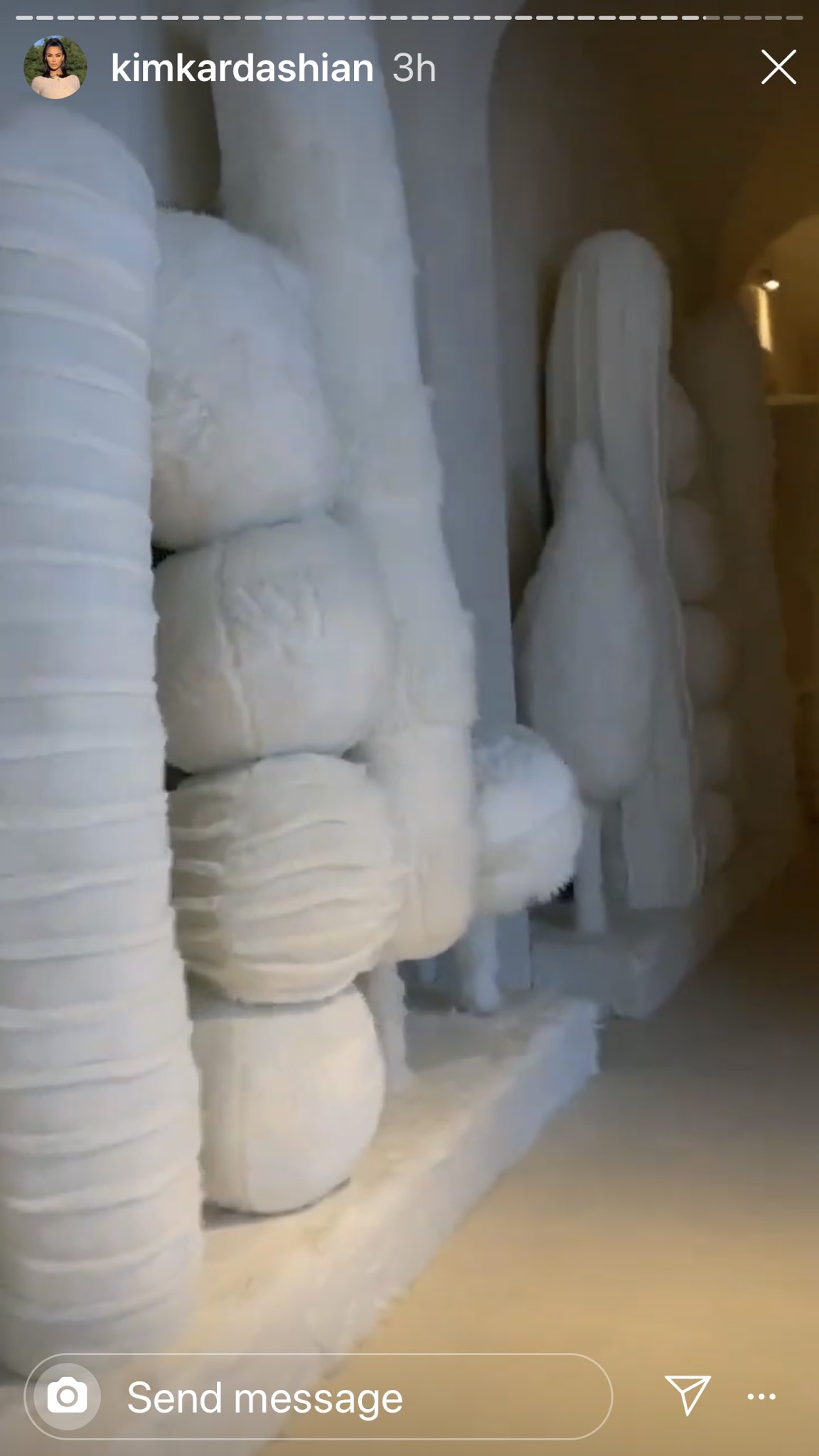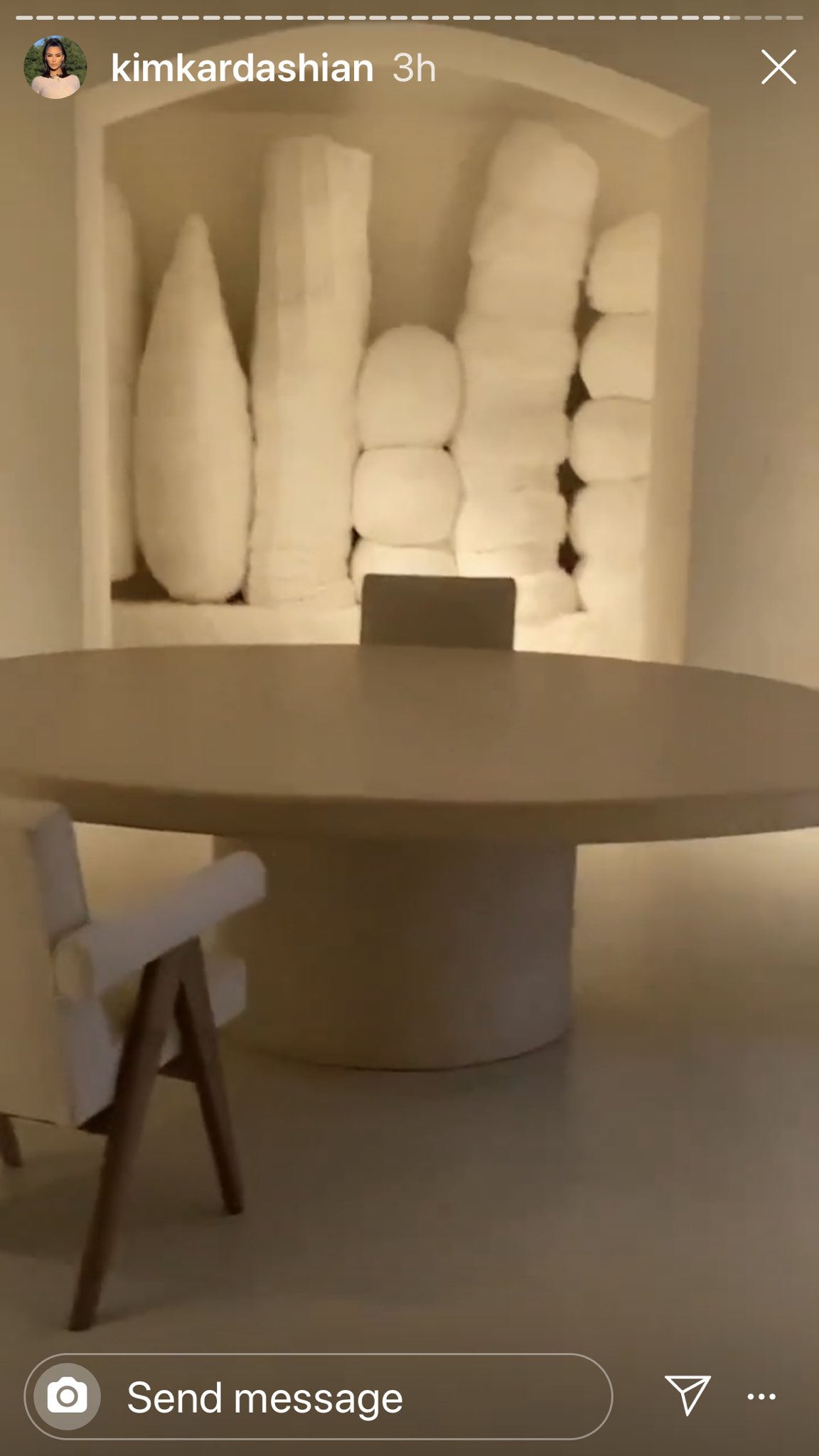 Wow, so cosy! So full of cheer! The West children will grow up not knowing the joys of a garish dancing Santy. Poor mites.
Caitlyn Jenner congratulated her 'sweet friend' Jacqueline Jossa on winning I'm A Celebrity and this is the world we live in now. 
Caitlyn was there along with all the other celebs to greet Jac and fellow finalist Andy Whyment as they left the jungle, and posted a little tribute to her growth in the camp:
"Witnessing your growth on this show was amazing," she wrote. "Congrats Jungle Jac!"
Caitlyn also seems to have cemented a friendship with Nadine Coyle, who shared a selfie of them heading to an appearance on Extra Camp:
Meanwhile, Andy is just delighted to be reunited with his family again. He's simply the purest man alive.
What are we gonna do now I'm A Celeb is over? Hurry up Winter Love Island and Dancing On Ice.
Miley Cyrus has added a knuckle tattoo to her collection of tiny inkings. 
The singer now has 'freedom' in delicate cursive along the back of her hand – is it a comment on her breaking free from her marriage to Liam Hemsworth? A final kiss-off to her Disney star days? A declaration of how she plans to live her life? Could be all three, TBH.
Miley has been quieter on Instagram as of late, choosing to share throwback videos and a birthday message for Britney Spears.
To be honest, we needed a break from seeing her tonguing Cody Simpson, so we will take it with relish. A Christmas gift from Miley to us.
And now it's time for… #WilloughbyWatch
Charting the public's obsession with what Holly Willoughby is wearing.
This is exactly what we needed after seeing Kim's white cotton ball decos. This morning on This Morning, Holly is looking very festive in a green sequin skirt from Warehouse – it's €84 but unfortunately completely sold out at the moment (you'll find any number of similar skirts on the high street at the moment, so don't worry).
"Fabulous outfit for going out not morning TV," says one commenter, who must think that a turtleneck jumper is a going-out top? Confusing. Anyway, they're in the minority, because everyone else is enjoying this look very much.
Have your say
More like this