Irish Athletics Star Breaks Irish Record Winning Gold In 200m
Amazing!
Rhasidat Adeleke has won the 200m gold for Ireland in a new Irish record.
The athletics star has won her second gold medal in two days setting a new Irish record for the 200m with a time of 22.90.
The 18-year-old also secured the gold medal for Ireland in the 100m European U20 Championships in Tallinn, Estonia yesterday with a time of 11.34.
What a weekend for Rhasidat, an excellent performance and amazing achievement for the Tallaght AC athlete.
These medals are adding to an extremely impressive year for Rhasidat, her wins this year includes breaking Phil Healy's Irish 200m at the Big 12 Championships in Manhattan in May.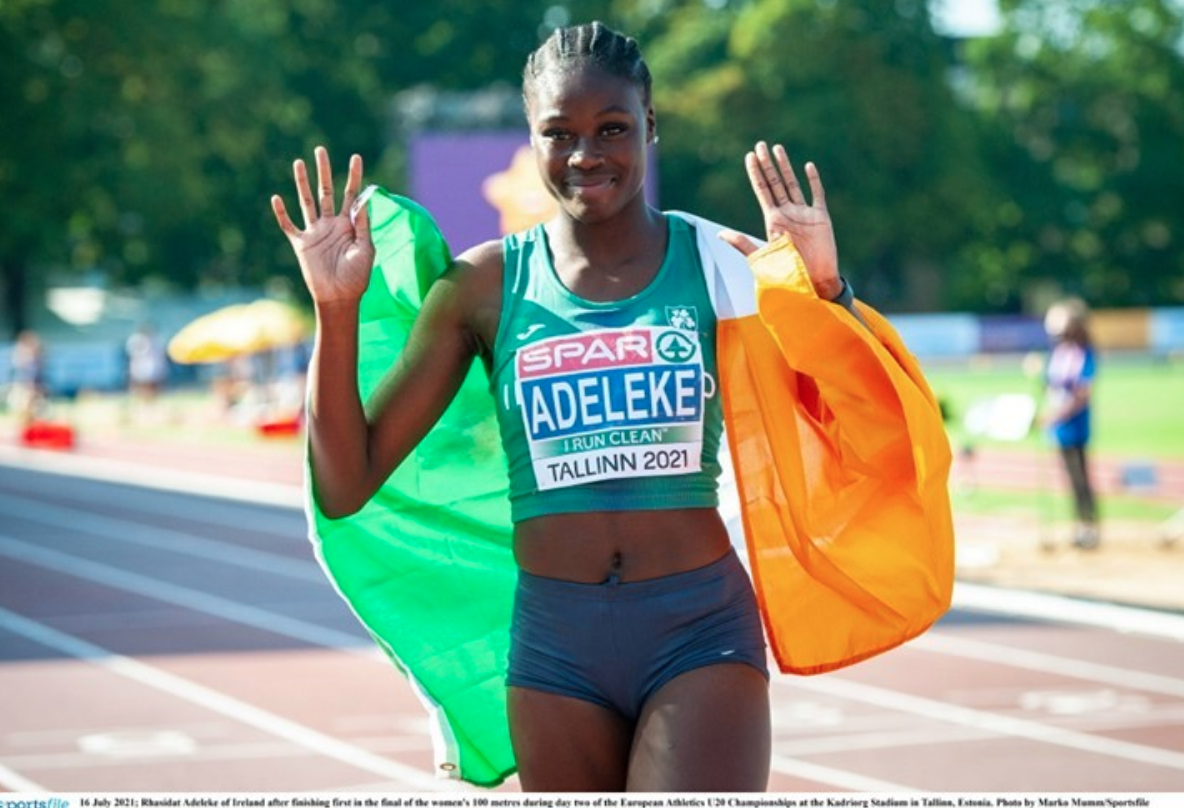 A huge congratulations on your win!
Pictures via Athletics Ireland.
Have your say
More like this