Is A Wedding On The Cards For Love Island's Ekin-Su And Davide?
"She's wife material."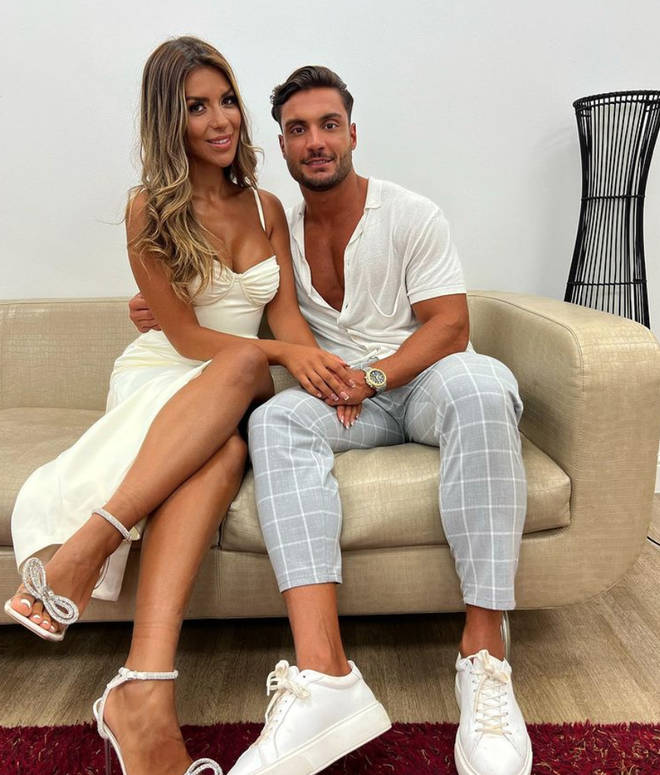 Love Island's Ekin Su and Davide have sent fans into frenzy as they've hinted at the possibility of a wedding.
The couple met this summer inside the LI villa, and went on to win this season of the show, along with the public's hearts.
Having taken the step to move in together in October, Davide is already teasing fans with the next big step in the couple's love story.
View this post on Instagram
Speaking with OK Magazine, the pair spoke candidly about their plans for the future.
Davide explained that he is sure Ekin-Su is the woman he will spend his life with, but nothing has been set in stone just yet.
Ekin-Su shared "You can't plan marriage. I can't say, "In a year I'm going to marry."
The businessman said that marriage will "come by itself, probably soon" adding that his beau is "wife material."
For the moment the couple are just having fun and growing in their relationship.
"We're just enjoying things. We're very close to each other, we love each other," Davide explained.
If you can't get enough of your favorite Love Island sweethearts, fear not, because there's more to come.
A new series called Ekin-Su and Davide: Homecomings is set to air on ITV 2.
The pair are set to share an inside look into their relationship in a new series that follows the lovers as they travel to each other's home countries.
The show will air on ITV 2 from 9 pm tonight and tomorrow night, November 28th and 29th.
Written by Rebekah O'Reilly
Have your say
More like this