Is An Ed Sheeran X Jedward Christmas Song On The Way?
*Manifesting this as we speak*
One of Ireland's most iconic duos, Jedward recently met up with Ed Sheeran – and naturally,  fans are now convinced that a Christmas collab by the trio will be coming soon.
The three reunited to play football together, sharing pics on their Instagram, Jedward wrote:
"Jedsheeran reunited @teddysphotos Christmas 2021 JEPIC vibes!"
Fans flooded the comments section with their suspicions of a Christmas collab on the way. Ed has recently released a Christmas song with Elton John, and now fans are hoping the same for Jedward.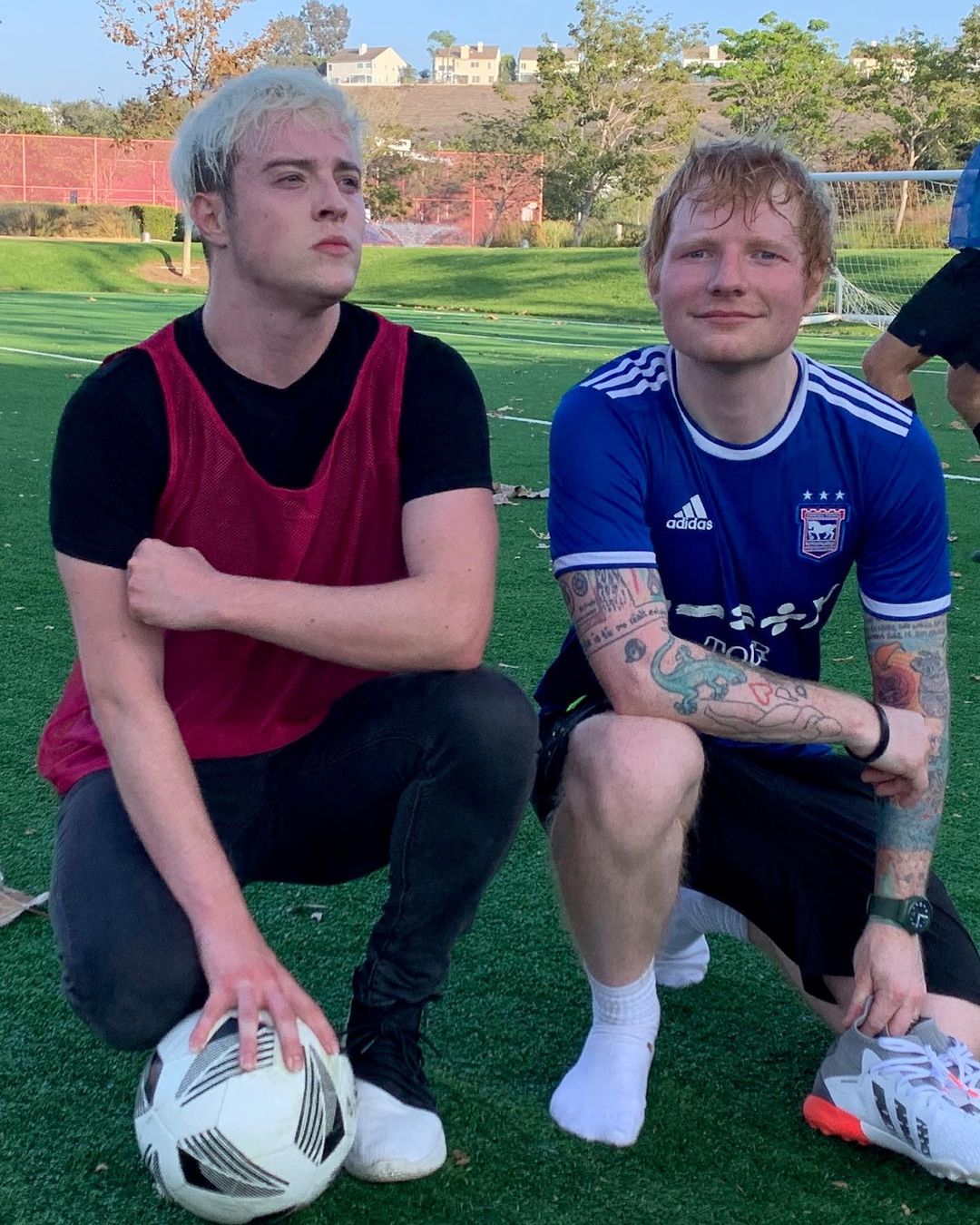 One commented: "Hope he gifts you what he gifted Elton, such a legend", another said, "Sooo… when's the collab we need in life finally happening?" while another user added: "Move over Elton, it's time for a Jedsheeran Christmas number one."
Recently, Jedward also struck up a friendship with Gemma Collins. Gemma flew over to Dublin to spend time with the musical twins. Spending the Halloween weekend together, they hopped in a horse-drawn carriage, wore sequins, and made TikToks dancing to ghostbusters. At the time they wrote: 'Iconic weekend with Gemma Collins in Dublin!'.
Have your say
More like this