Jedward Have Paid Tribute To Their Mother Susanna, Who Has Passed Away After A Battle With Cancer
"You will be missed to infinity."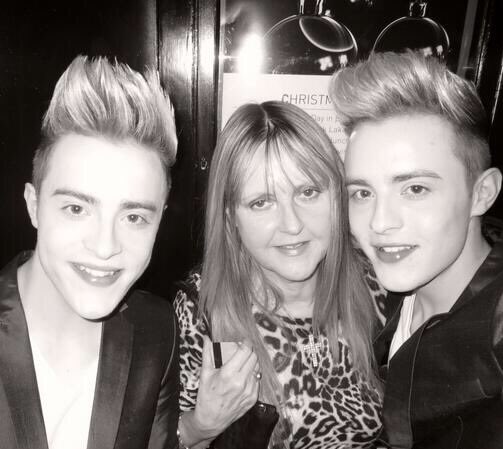 John and Edward Grimes – better known as the duo Jedward – have paid a heartbreaking tribute to their mother Susanna, who has died after a battle with cancer.
Susanna was her sons' manager for many years, and helped them navigate fame after their stint on The X Factor in 2009.
The twins confirmed this morning that she had sadly passed away after battling cancer for several years:
Rest In Peace Mammy
You live on through us
We will miss you and your smile
You shaped the character of who we are. Mammy lived with cancer for many years but was always full of life! You live on in our Memories and will always be alive in our Hearts ❤️ pic.twitter.com/6esfCyjP59

— JEDWARD (@planetjedward) February 15, 2019
In a post on Instagram, the twins remembered their late mother, calling her "the core of the whole family".
People who knew you personally as a friend respected your loyalty and your presence. We will always admire you for your honesty and love. Every song we created and all the projects were from your vision and heart.
"You lived with cancer for many years but your passing was unexpected because you had overcome so many struggles and health complications," they continued.
"You had the determination that we will take into our lives… Today is not just a goodbye but a celebration of a great person for making us smile, for looking after us all and brightening our life. You will be missed to infinity."
John and Edward's fans and celebrity friends have been offering their condolences to the twins and the rest of the Grimes family. "Sending love to you boys," wrote one. "She must be so proud of you."
Have your say
More like this