Kourtney Kardashian Says She Doesn't Remember Her Vegas Wedding
"I did throw up after, though, and took my top off and unbuttoned my pants"
It was the wedding that had us all gripped. Kourtney Kardashian and Travis Barker said 'I do' in Las Vegas earlier this year, followed by two more wedding ceremonies but that's a conversation for another time.
For their first bout of celebrations, Kourtney and Travis exchanged vows in Sin City with an Elvis impersonator, straight after the Grammy's.
Fuelled by a fair amount of tequila, pictures from the night emerged showing the couple looking extremely happy.
And lucky that there is so much photographic evidence from the night, as Kourtney has admitted that she barely remembers it.
"Vegas with Travis is really fun. He's like, 'It's the Grammys and it's our first Grammys together! Let's make this the best night ever!" Kourtney said about the wedding on the latest episode of The Kardashian's.
View this post on Instagram
When asked by producers if she remembers walking down the aisle, she said: "Yes… but I blacked out. I actually don't remember though"
"I didn't even remember Elvis sang to me, walking down the aisle, I just didn't remember. I didn't remember I had a bouquet," she added.
Looking at a video of them exchanging their vows, Travis commented:
"Kourt was on one, it was so good. Tequila Kourtney is a different person"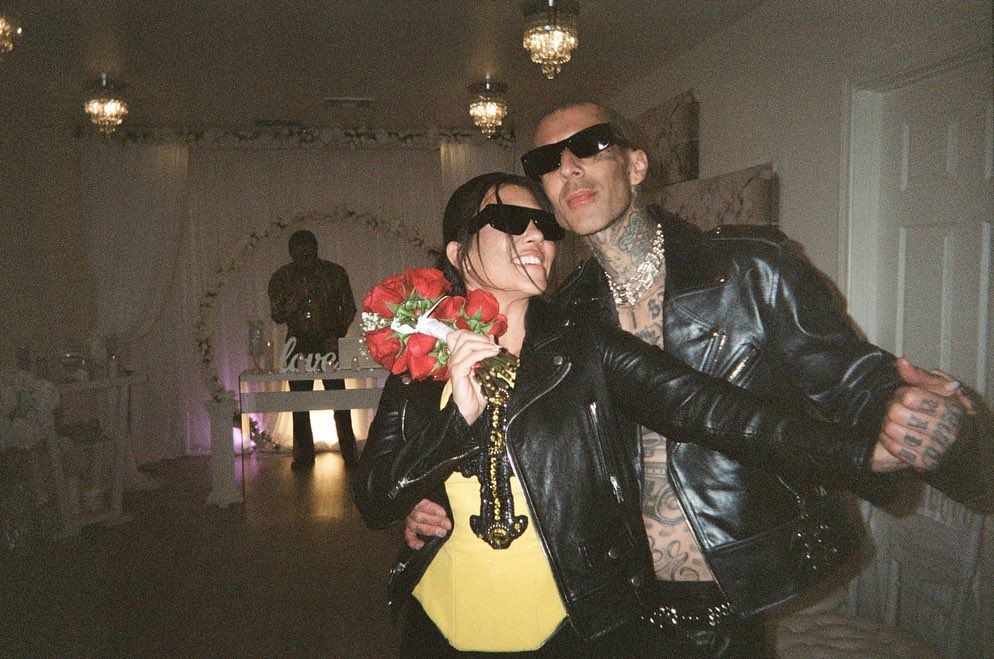 "I did throw up after, though, and took my top off and unbuttoned my pants and I had to like walk back through the hotel with like a million people taking my photo. I was a hot slob kabob," she added.
Of course, the two had two more goes at their big day. Their Vegas ceremony wasn't legally binding as they couldn't obtain a marriage license. Making things official, they wed at a courthouse in Santa Barbara a month later shortly before flying over to Italy for a lavish family ceremony.
Have your say
More like this