Kourtney Shares How She's 'Not As Close' With Khloe Anymore
"I feel like Khloé and I are good"
Kourtney Kardashian has been spilling the tea lately. Just this week she shared the reason why she doesn't yet live with her husband, Travis Barker. And now, Kourtney has shared the reason why she's 'not as close' to her little sister Khloe as they once were.
In the same podcast, Not Skinny But Not Fat, Kourtney opened up about her relationship with her sister Khloe, to who she was once extremely close to. Taking Miami together and more, the two had a reputation on their reality show and in their family for being thick as thieves. But in recent years, fans sensed a drop-off between them, something Kourtney has now confirmed.
Gravitating toward their other sister, Kim, Kourtney says that Khloe leaned on Kim to bond with when she was pregnant with her daughter, True.
"I think that when Khloé was pregnant with True and Kim had a surrogate at that time, I felt like they really bonded," she began.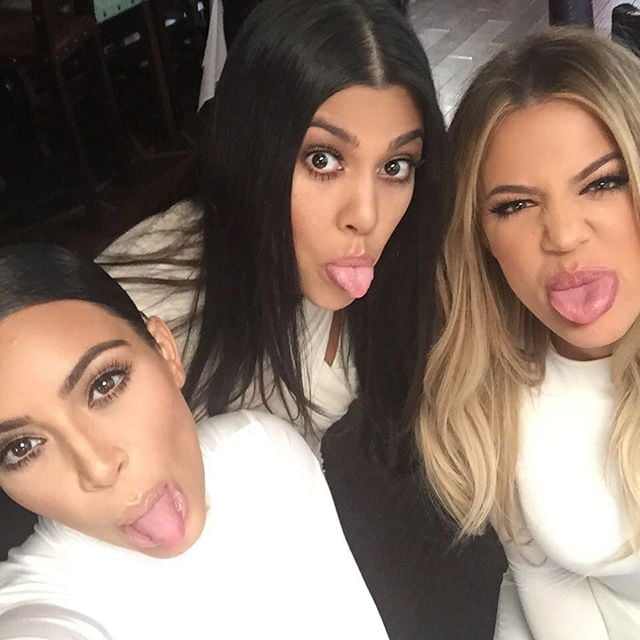 However, it wasn't just their pregnancies that Kim and Khloe had in common, their love for their reality show also cemented their friendship.
"They were going through the same things. That's when I was unhappy with the show — partially because of them two, kind of ganging up."
While Kourtney felt slightly ganged up on, she also made reference to the physical fight she and sister Kim had on season 18 of Keeping Up With The Kardashians. Referring to it as an 'intense time', Kourtney has worked through her issues in therapy and says that she's now in a good space and works on protecting her 'bubble'.
"I love to keep my little bubble and as they say, 'Protect your energy.' And I just like to be in my own little world and enter it when I choose and then slip back in."
View this post on Instagram
Thankfully, Kourtney and Khloe's relationship hasn't been too affected by their drift, as she adds:
"I feel like Khloé and I are good. I spoke to her the whole time she was in Milan. We were FaceTiming."
Have your say
More like this