Kylie Jenner Has Opened Up About Feeling The 'Baby Blues' After Giving Birth To Her Son
"I cried for, like, three weeks"
Kylie Jenner just got candid about her postpartum mental health, sharing that she spent around 6 weeks feeling down.
Chatting on the latest episode of their reality TV show The Kardashians, Kylie said that the last few weeks after giving birth had been 'really hard'.
"I cried for, like, three weeks … every day to the point where I would be laying in bed and my head would just hurt so bad."
Putting it down to her hormones likely 'all over the place', Kylie shared how after hitting the 6-week postpartum mark she has turned a corner.
"But I feel better mentally. I'm not crying every day so that's great. I don't have bad days with my body, I have bad days mentally"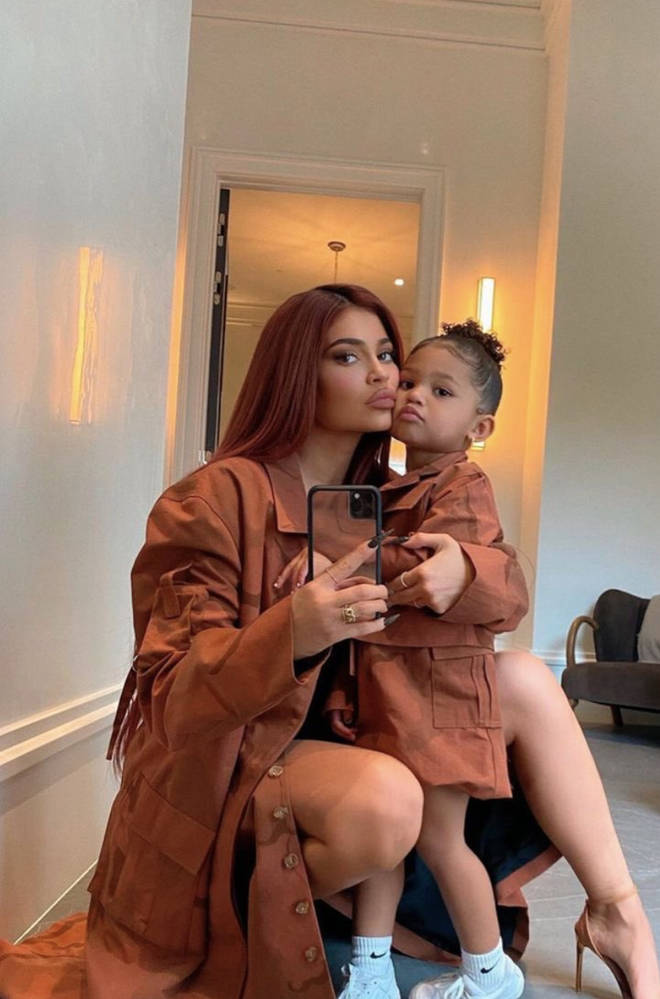 "I'm not a doctor, but I read on Google [that] they call it baby blues when it doesn't last past six weeks. After about six weeks, I started to feel better, but I definitely had a case of the blues."
The HSE outlines baby blues as extremely normal and common for many new mothers to experience.
"Many mothers experience changes in emotions and mood at some point in their pregnancy and in the first few weeks after birth. This is a normal part of adjusting to the changes of becoming a mother."
In Ireland, 1 in 5 women will experience a mental health issue during or within 1 year after giving birth. These range from baby blues to postpartum psychosis.
Signs of baby blues outlined on the HSE include:
"You might be tearful, emotional, and irritable. You might feel isolated, vulnerable and lonely. This may be due to a change in your hormone levels."
If you do experience symptoms of sadness or depression, it's recommended that you reach out to someone you trust like a partner or family member for support.
If you have been affected by anything in this post and want to speak with someone, you can phone Aware on 1800804848.
Have your say
More like this