Looks Like Love Island's Toby Just Publicly Confirmed His Split From Chloe
'I need to BeSingle.'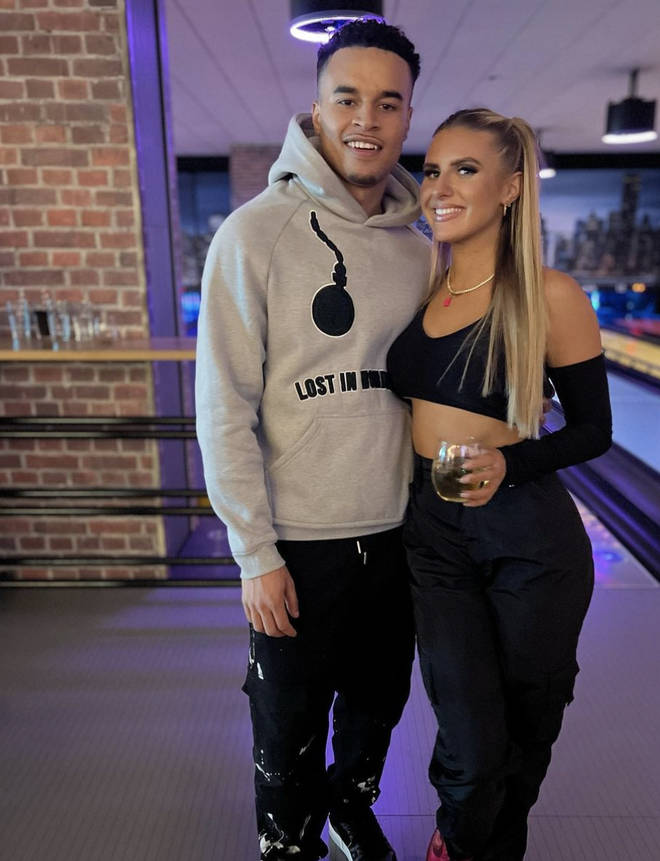 Chloe Burrows and Toby Aromolaran reportedly split early in October, and it looks like Toby just addressed it for the first time on his social media.
The pairing came second place in Love Island last summer, and continued to develop their relationship in the month that followed.
Following their split, a source for MailOnline shared that "Chloe and Toby put everything into their relationship – but it just hasn't worked out between them."
View this post on Instagram
The duo quickly unfollowed one another on Instagram following their split, however traces of their relationship can still be found on both of their profiles, making people unsure if the split was for real.
But, it seems it is real, as Toby took to TikTok to share the news of the split. Hopping on the 'I don't need to BeReal' trend, saying 'I don't need to BeReal, I need to BeSingle'. Ouch!
The star captioned the post "Arhhh shiiiii here we go again… 
".
Chloe escaped to Morocco with Love Island co-star Millie Court after news of the split broke.
In a recent YouTube video sharing the details of her holiday, Chloe shared why she decided to take the trip.
"I'm just having a break from f**king everything and having some Chloe time because sometimes you need it," she told fans.
Chloe continued saying "We literally booked it yesterday. I texted her saying I'm not feeling good at the moment and we booked it!".
How the other half live, eh?
Written by Rebekah O'Reilly
Have your say
More like this