Love Island Viewers Are Applauding Ovie For Confronting Michael About His Crappy Behaviour
We need more lads to hold their friends accountable like this.
Love Island's Ovie Soko has shown himself time and again to be a fountain of emotional intelligence – something that's often missing in the villa.
And last night, he earned viewers' respect for pulling Michael up on the way he's been treating Amber over the past few episodes.
On Sunday night, Amber confessed to Michael that she still had feelings for him, but in the following episode he told her that he had no interest in pursuing things with her.
Viewers were shocked at the way he barked at Amber to 'sit down' for a chat, and the callous way in which he delivered the news to her:
That look from Michael after the second "sit down" to make sure Ovie didn't hear#LoveIsland pic.twitter.com/3T3Z8098Ou

— Matt (@md2588) July 15, 2019
While many of the Islanders heard what was said, no one seemed to want to get involved. Amber confronted Maura for giving her false hope about a possible relationship with Michael, and asked her why she didn't stand up for her.
"Everyone riled us up and then nobody actually said anything to him, and was fine sitting around the kitchen all night," she said. "I had everyone's back in here and would expect the same from everyone else."
The support Amber wanted didn't come from her girls, but it did come from her good friend Ovie, who had a word with Michael the following day.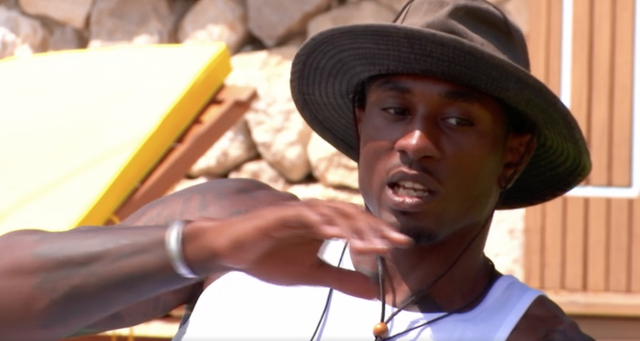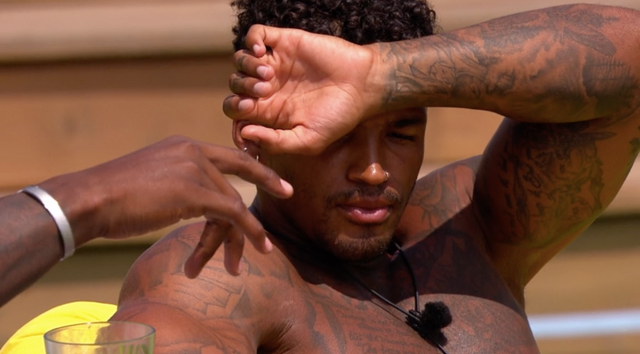 "These last couple of days your emotions are obviously on edge, I feel like it's normal, but what do you think about your approach to it all?" he asked Michael.
Can you honestly say just man to man that the way you're speaking to me now was the exact same way you spoke to [Amber] yesterday? …If that had been your mum or your sister and you were standing right there, would you have just let that conversation run? Honestly?
A chastened Michael attempted to explain away his brusque "Sit down" by claiming he was just concerned for Amber in her high heels, which… good one, Mick.
Nevertheless, the conversation with Ovie lead him to apologise to Amber (even if he repeated the weak excuse about her heels to her too).
Viewers praised Ovie for pulling up a fellow lad on their shitty behaviour, and standing up for Amber:
If Ovie never spoke to Michael, then Amber would have never received her apology from him. Ovie was the one person to stand up for Amber !#LoveIsland

— Layana Ruiz (@layanaruizz) July 17, 2019
Ovie just did exactly what Amber wanted from Anna and Maura without being asked

— ??‍? (@jrhombs) July 16, 2019
The most attractive thing about Ovie is that he calls out his friends for shit. Hold your friends accountable for their actions rather than people please everyone ?? #loveisland

— lauren ✨ (@deeepp2) July 16, 2019
Ovie is just….

wow…

can you IMAGINE if men held their friends accountable like this!? CAN YOU IMAGINE!?? #loveisland pic.twitter.com/04i7oWljSy

— Yewande's Wig (@ChantayyJayy) July 16, 2019
Ovie – making that villa a better place, one day at a time.
Have your say
More like this