Love Island Viewers Spotted Anton's 'Shop Girl' AGAIN In Last Night's Episode
But she wasn't a shop girl anymore...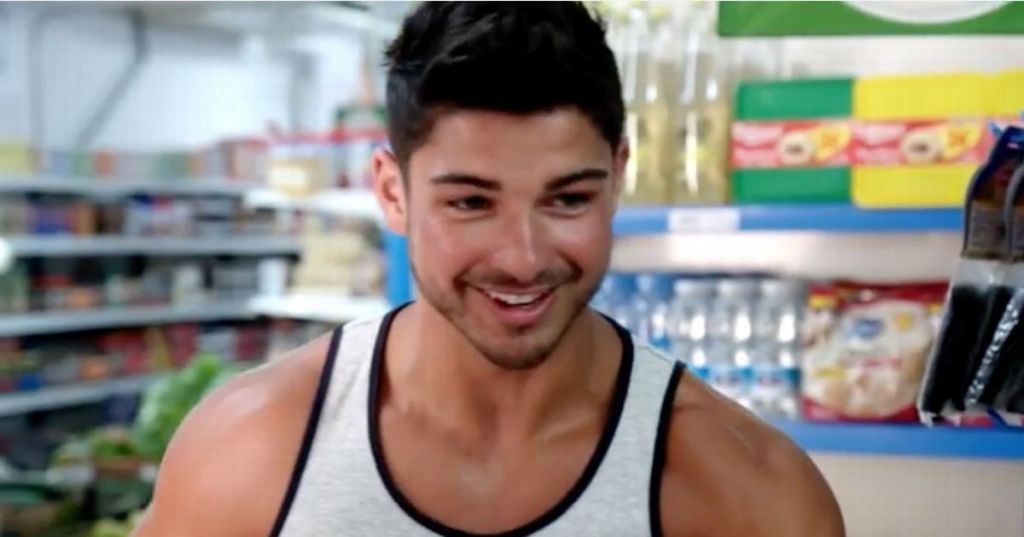 So if you've been keeping up to date with all that's going on in the Love Island villa (and how could you not, it's all anyone's talking about) you'll know that most of the drama in the recent episodes involves a trip to the supermarket.
How a simple outing to get the messages could cause so much bother is beyond us, but it's just par for the course in Love Island world.
The hapless Anton was the instigator, jokingly writing his number on a receipt for the 'fit' shop assistant, resulting in Anton and Belle (seemingly) splitting up.
However, viewers are beginning to smell a rat, because they believe the sexy shop assistant turned up again on the show… this time as a waitress at the Island Club.
Yes, when the Islanders left the villa to visit a different TV set for the night, a very familiar woman came bearing trays of prosecco for them.
The straight brown hair, the distinctive glasses – could it be that it's the same 'actress' playing both women, or do all women with brown hair and glasses look the same to us? Maybe the poor girl is double jobbing and it's all a coincidence?
Whatever the truth may be, people don't need much more evidence to label the whole thing a fix:
Can someone let belle know that the shop keeper is the bar lady
#loveisland pic.twitter.com/HztK3Nj42O

— JUSTICE FOR SHURKI ABDI (@_DDepresseDD) July 14, 2019
Emmm was the checkout girl also one of the bar staff at the club? Did anybody else see that #loveisland

— Alan (@alan_maguire) July 14, 2019
did they get the shopkeeper who anton gave his number to LMAO #loveisland pic.twitter.com/RXjWgYGh8X

— t ? (@RoAssociation) July 14, 2019
WHY IS THE CHECKOUT GIRL THE BARMAID.#LoveIsland

— Richard Chambers (@newschambers) July 14, 2019
Now listen, we BEEN KNEW that the producers are holding the reins of the show very tightly. But it's always fun to catch them in the act. A regular bunch of Nancy Drews, we are.
Have your say
More like this